Our Afternoon G&Teas have proved popular ever since we launched them. When we all had to go into lockdown we started offering them for Click & Collect and Delivery. Everyone needs to have a treat sometimes, and not just on those special occasions!
When we were first playing with ideas for the AG&Tea we knew we wanted to create sweet treats that also showcased some of the botanicals we use in our gin. Mike & Amy, BoxLA12, helped with some ideas. They had catered Shed 1's first birthday when we took over the supper room at The Coronation Hall.
Mike came up with a juniper glaze for our scones, which we think is a genius! He also made some amazing crème brûlée with an added teaspoon of our Gin Jelly Marmalade. Very yummy!
Included on the menu at this time is Zoe's Baked Yoghurt. There's a spoonful of her Homemade Blackberry Jelly Jam (using the left over berries foraged for our Festive Bramble Gin Elixir) on the bottom and a Crunchy Crumble topping with a hint of Cinnamon.
Blackberry Baked Yoghurt with Cinnamon Crumble
Ingredients
230g Condensed Milk
230g Double Cream
290g Greek Yoghurt
1 Vanilla Pod, deseeded
Blackberry Jam
50g Butter
100g Plain Flour
50g Sugar
2 Teaspoons of Cinnamon
Icing Sugar for dusting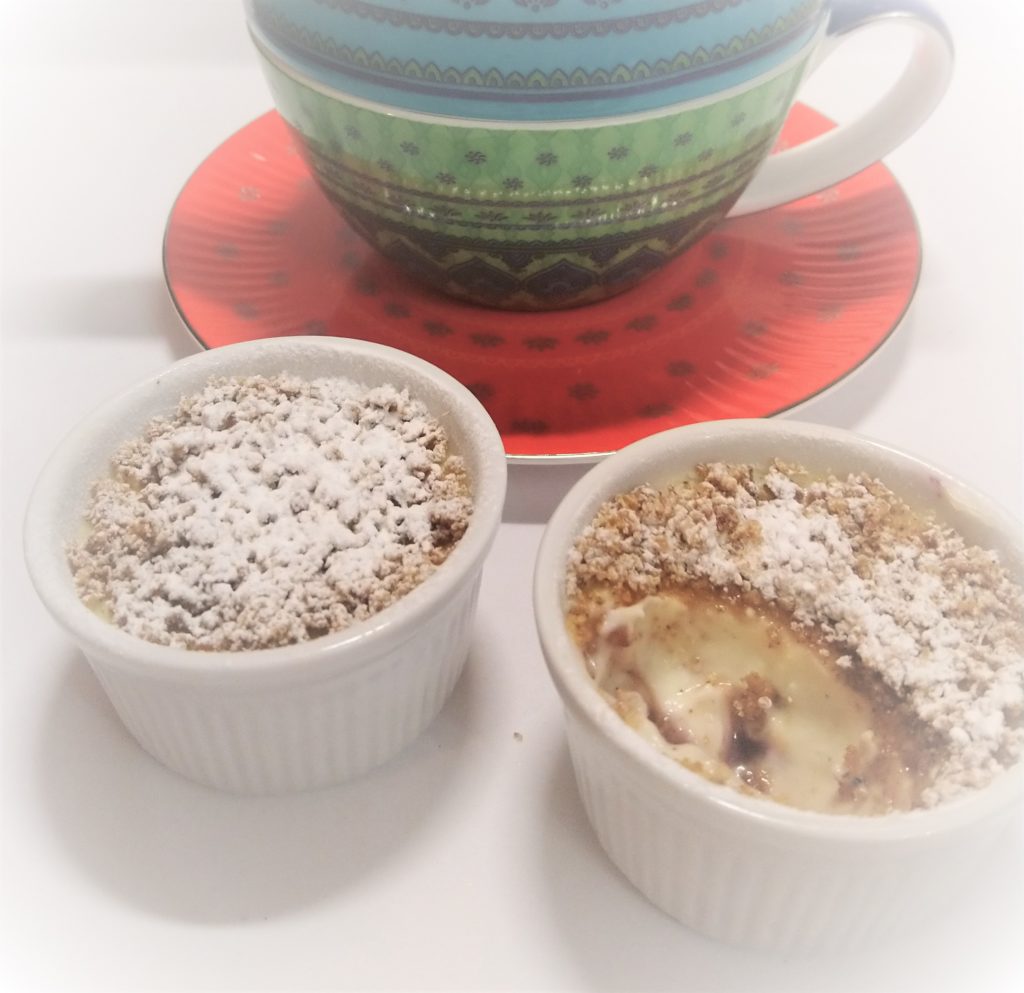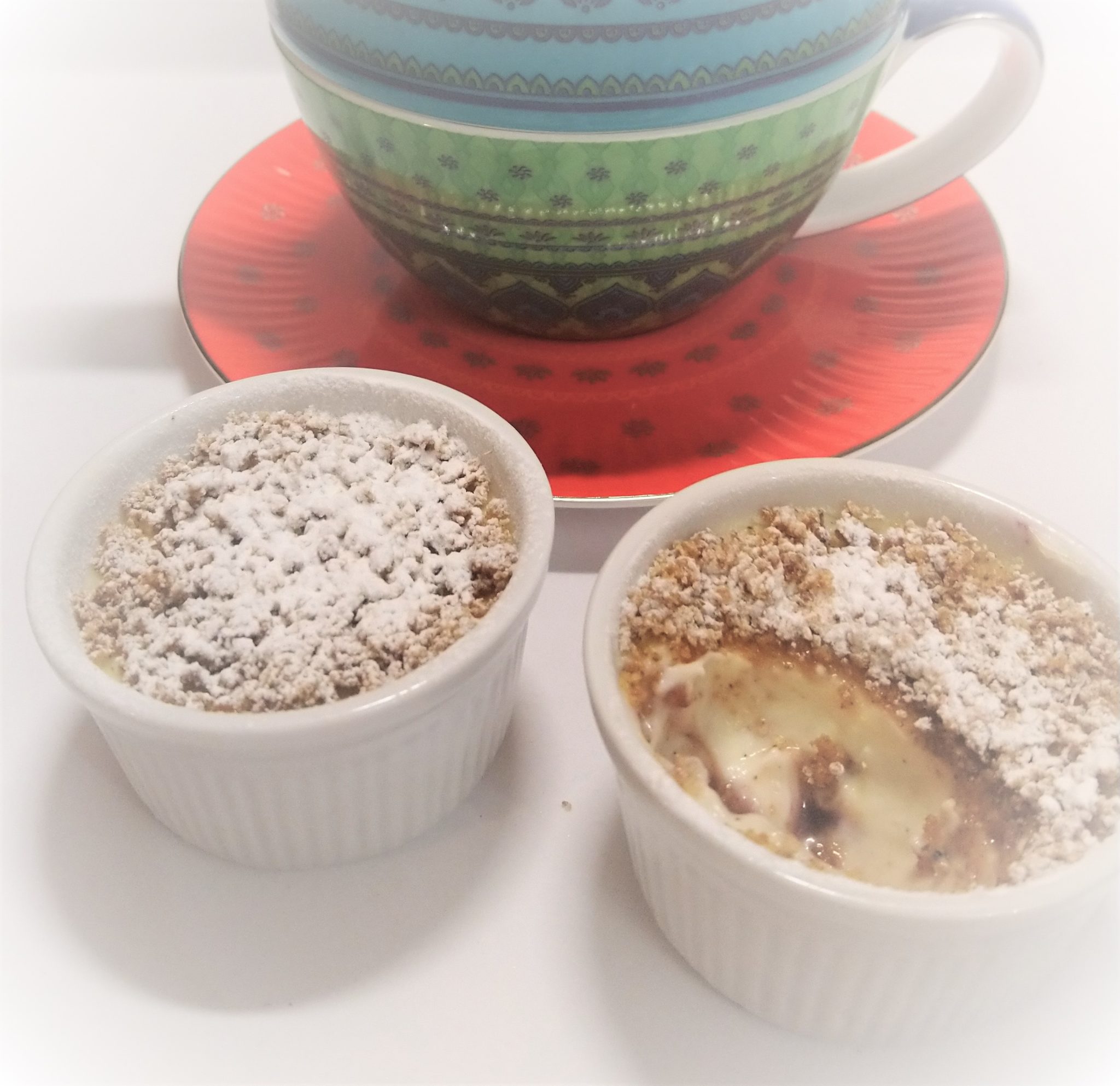 Method
1. Preheat the oven to 150.
2. Mix the condensed milk, cream, yoghurt and vanilla together and pass through a fine seive.
3. We use mini ramekins and the recipe fills approximately 14. If you are using average sized ramekins, place 10 in a deep tray.
4. Put a teaspoon of blackberry jam in each ramekin and fill each pot with approximately 70g of yoghurt mixture. Pour enough warm water into the tray to form a bain-marie reaching a quarter of the way up the pots. Bake for 15 minutes until set.
5. Take the pots out of the bain marie, leave to cool and then refrigerate until ready to serve.
6. Preheat the oven to 180°C. Make the crumble by rubbing the butter into the plain flour until it resembles breadcrumbs and stir in the sugar and cinnamon.
7. Spread the mixture onto a baking sheet and place in the oven.
8. Cook for 15-20 minutes, occasionally moving the crumble around so that it cooks evenly.
9. Allow the crumble to cool then sprinkle over the baked yoghurts and finish off with a dusting of icing sugar.
*The Baked Yoghurt is based on Graham Hornigold's recipe