Here are the Botanicals in Ulverston Gin, including information about each one, some medicinal tips and folk lore. We combined them to produce a classic juniper-led Gin with hints of hedgerow and herb.

Word of Warning!
We distil all the botanicals. Allergens and poisons don't carry over in the distillation process so we can use ingredients that would otherwise be harmful. For example, Comfrey is used in herbal medicine as a poultice, not to be taken internally. However, when it is distilled the flavour remains and the nasties are discarded. If you would like to learn more about how to use botanicals in both compound and distilled Gins, come along to one of our Make Your Own Gin Experiences.
Juniper/Juniperus Communis
Juniper berries are the key ingredient in gin – a corruption of the Dutch word for juniper – jenever. The dried ripe berries are harvested in autumn and dried slowly to preserve the volatile oil content.
Although juniper does grow in the UK, it's not the best quality and it isn't as sustainable as other parts of the world. This is when we have to weight up sustainability with carbon footprint. 
Our juniper comes from the Balkans via a botanical broker. In this way, we are able to guarantee the quality and we are not de-junipering that region. 
Herbally, juniper berries are used as an urinary antiseptic – often used to treat cystitis – although care should be taken if there is any kidney weakness or disorders present as the berries can be irritating to the kidneys.
Other uses – flatulent colic responds well to a little juniper berry infusion. Also, rheumatism and arthritis benefit from an external juniper berry rub – which can ease the pain and discomfort.
Folk lore: in the treatment of dropsy (heart failure) it imparts a violet odour to urine.
The rest of the Botanicals in Ulverston Gin have been sustainably foraged around Ulverston.
Elderflower/Sambucus Nigra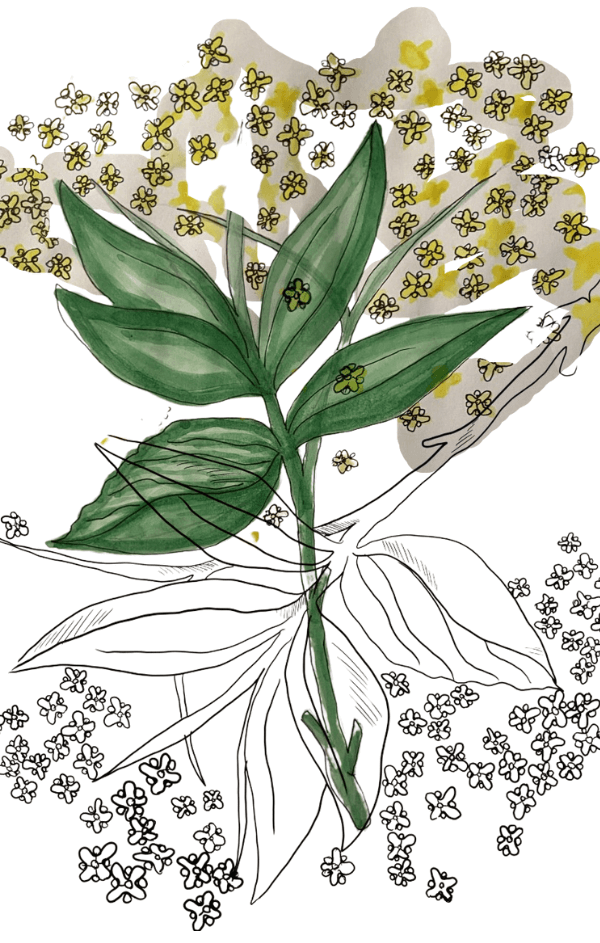 Historically, elderflower water clears the complexion of freckles and soothes sunburn, whitening and softening the skin, and soothes irritated eyes.
They also ease chest congestion in children – a cup of elderflower tea can soothe a chesty child and enable them to breathe freely.
The elder tree was thought to ward off evil influence and give protection from witches.
Speedwell/Veronica Officinalis
An infusion of the herb is useful in soothing coughs and catarrh and an effective remedy for skin conditions. Among the Welsh peasantry speedwell was historically used for chest conditions, water retention, lung and kidney complaints haemorrhages and skin conditions.
Gorse/Ulex Europaeus
A question that Sarah was asked on a Herb Walk, 'Why do we say that Gorse Flowers smell like coconut when in reality coconuts smell like gorse flowers.'?
Pliny stated that Gorse was used in the collection of gold, it was placed in running water to catch any gold dust that might be washed down from elsewhere. It can be used as a general tonic especially for coughs, sore throats and hiccups.
Mint/Mentha Strawberry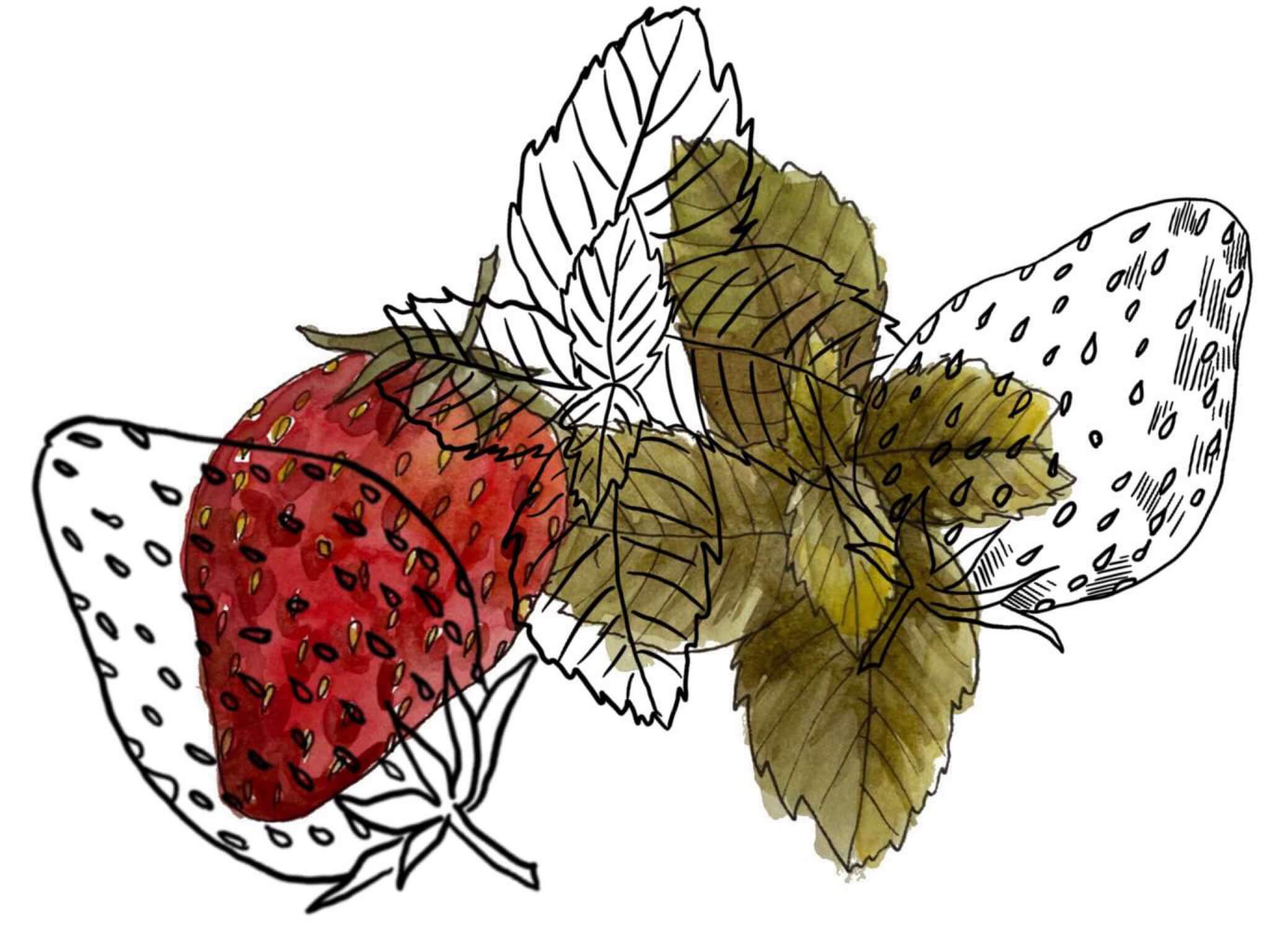 We grow a number of different varieties of mint in our Pallet Gardens on the walls of Shed 1 Gin. As well as Strawberry Mint, we have Chocolate Mint, Pineapple Mint, Eau de Cologne Mint and Moroccan Mint.
Mint (of the pepper variety) is a useful liver/ gallbladder tonic which aids digestion 'particularly wind and colic'. The menthol in the mint is anti-spasmodic and soothes griping pains.
Comfrey/Symphytum Officinale
It's country name, 'knit bone' gives the clue to its healing ability. The allantoin that comfrey contains seems to be part of the amazing healing effects on ligaments, tendons and bones.
'The whole plant beaten to a cataplasm and applied hot as a poultice has always been deemed to be excellent for soothing pain in any tender, inflamed, or suppurating part' Mrs M. Grieve. And Culpepper comments on Comfrey's curative effect on haemorrhoids!
Linden Flowers/Tilia
Linden flowers are the most commonly used part of the plant, but both the leaves and flowers are useful.
Linden flower tea is relaxing and can help with anxiety. Itchy skin can be relieved with a lotion made from Linden flowers. 
Linden trees have been considered the "Lovers' Tree". If a couple sit under a Linden Tree, they will be in love forever. 
Herb Robert/Geranium Robertanum 
 It is sometimes called 'Stinky Bob'! Herb Robert can be applied to the skin as a relief for mosquito bites.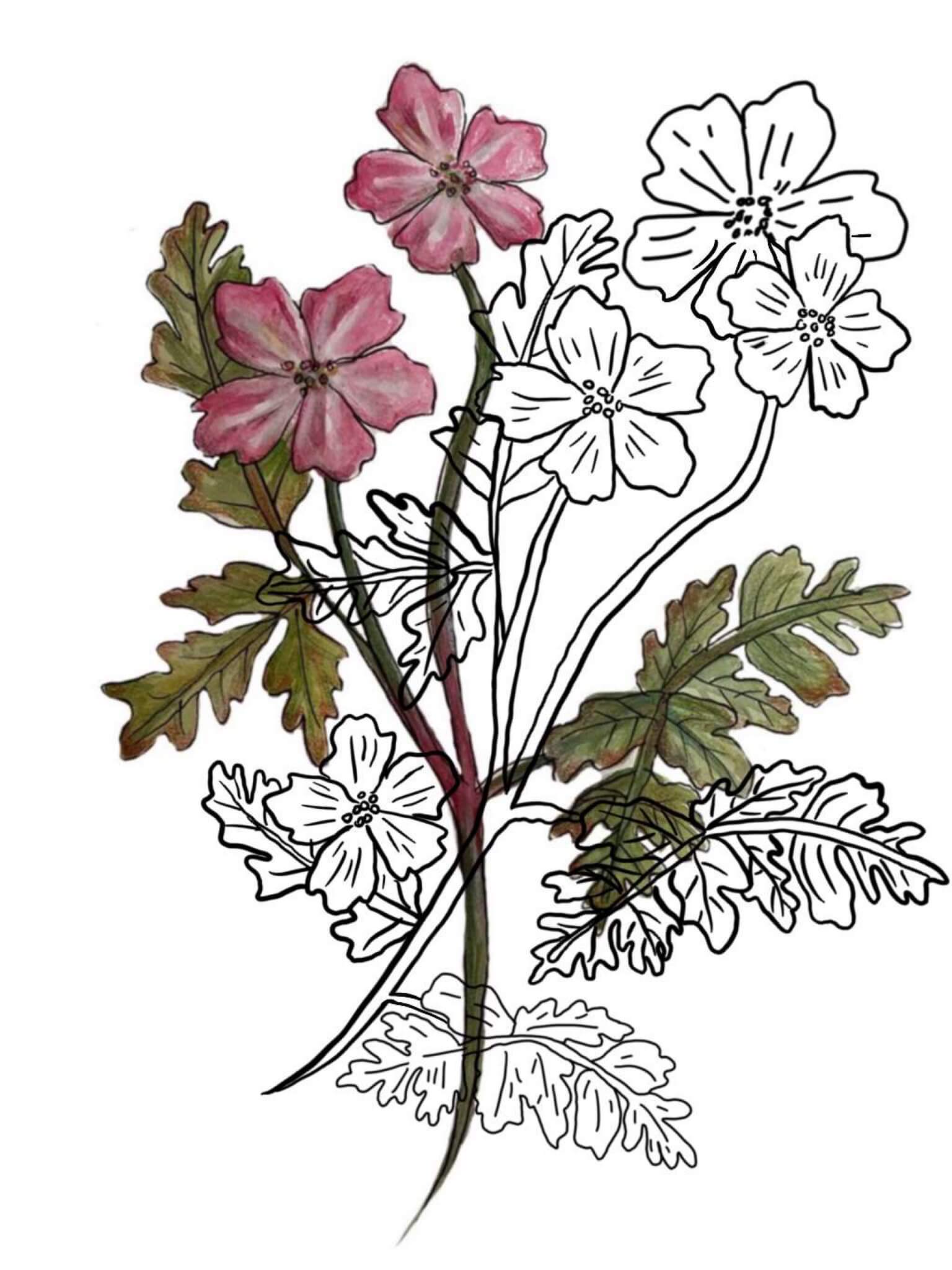 Blackcurrant Leaves/Ribes nigrum
Nerve tonic, lowers blood pressure, and can be cooling. They are also rich in vitamin C.
Blackcurrant leaves are an ingredient in Easter Ledge Pudding – a pudding particular to Lancashire and Cumbria to celebrate the end of lent.
Sheep Sorrel/Rumex acetosella
When dried, Sheep Sorrel smells like lemony curry.
It is said that Henry VIII and the Tudors of Great Britain considered Sheep's Sorrel to be one of the best English vegetables. In Lapland Sheep's Sorrel juice is used to curdle milk. Sheep Sorrel is high in vitamin C and is said to strengthen the heart and has a cooling quality.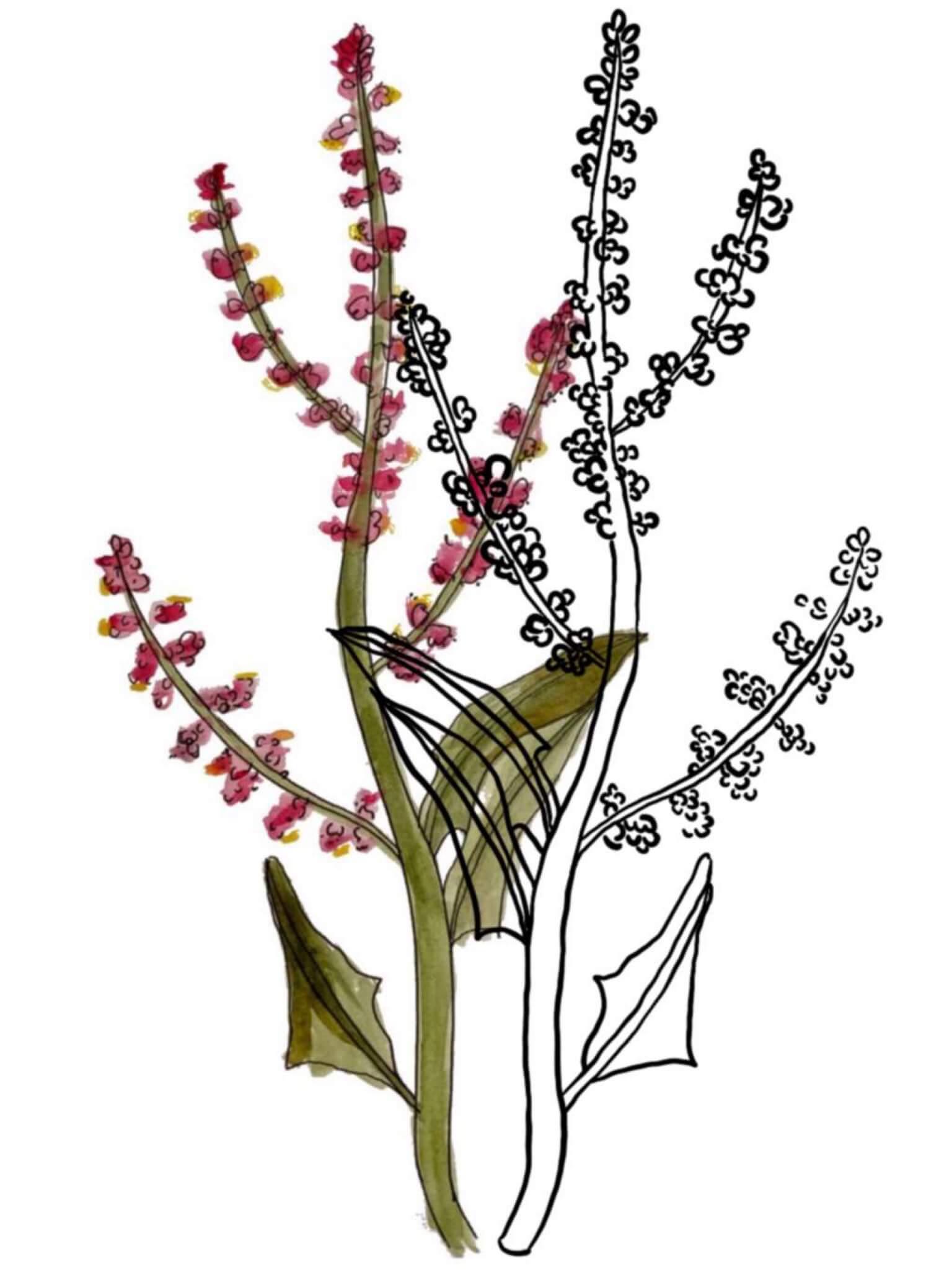 Most of the botanicals in Ulverston Gin are a bit unusual from botanicals found in other gins. It was a voyage of discovery for us finding out how each reacted when dried and then again when added to alcohol. We're looking forward to more experimenting and thinking outside the box.