Angela & Debs established Create Escape in 2018, located on the edge of The Lake District and Yorkshire Dales National Parks. You can take join of their cookery courses in their beautiful farmhouse kitchen and relax in the delightful gardens. Accommodation is available at the farmhouse (but you need to book early). We were chatting to them about our recipe page and they came up with some inspiring ideas. Here's the first of four we will be posting.
Wonderfully fruity and using yogurt rather than cream, this tastes like a healthy pudding – with Gin!
Blueberry, Mango & Gin Fool
Serves 2
                                                                                                         Ingredients  
100g Blueberries, washed or frozen defrosted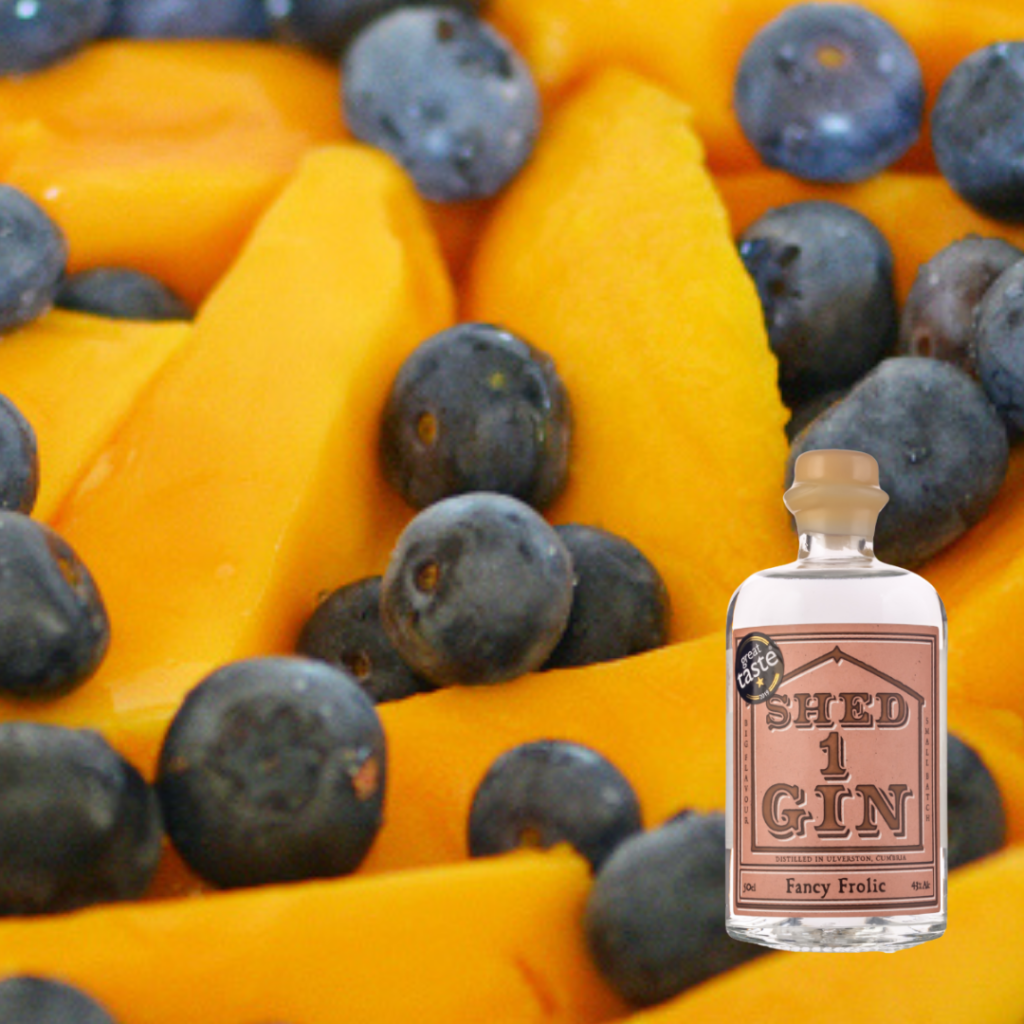 2 tbsp Golden icing sugar
1 tsp Cornflour mixed with 1tsp Water
120g Good quality, thick Greek yogurt
50g Ripe mango, cubed
1 tbsp Shed 1 Fancy Frolic Gin
Greek basil leaves (can use mint, shredded) to decorate
Method
Put the blueberries into a small pan with the icing sugar and heat gently.
Press some of the blueberries gently with a wooden spoon or spatula to release some juice.
Add in the cornflour and heat until thickened.
Put the Greek yogurt into a mixing bowl and gently mix the blueberries through it, making sure some yogurt remains white.
Divide between 2 serving glasses, bowls or ramekins.
Make an indentation in the top of each with a teaspoon.
Put the mango into a small bowl with the gin and leave to steep for 10 mins.
Carefully place the mango into the indentation in the top of each fool.
Decorate with Greek basil leaves or mint and serve.
Enjoy!