Ford Park is part of Ulverston's history, many of Ulverston's present generations were taught in the rooms and grounds of the Park which carried on as a school annex under Cumbria County Council until 1997.
Today, the fields of Ford Park are enjoyed by all ages – hosting major events such as the Lantern Festival finale and Ulverston Carnival. The park is much loved and used daily by families and friends for picnics and play time, a meeting place for dog walkers and those wanting to enjoy a stroll around the nature trails.
The large walled Victorian Kitchen Garden was restored to its former glory and now includes a small nursey. The Blackcurrant Leaves, an ingredient of Shed 1 Ulverston Gin come from our garden. Volunteers help to maintain the garden and grounds of the park.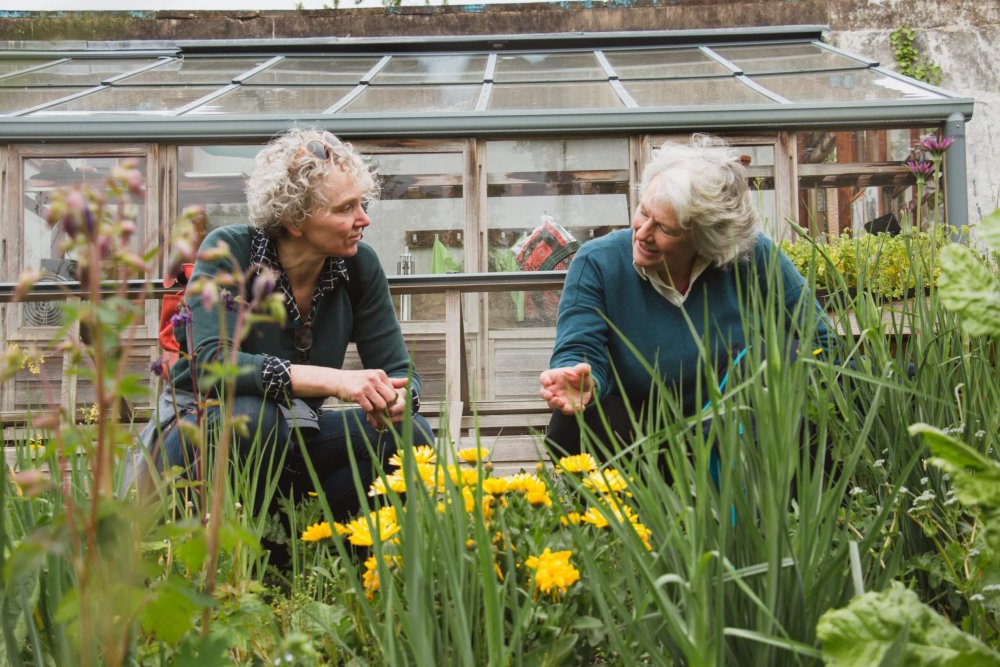 Ford Park Community Group:
Following a council announcement to sell Ford Park, the charity Ford Park Community Group was established to care for and maintain the park and develop plans for its restoration. After securing a loan from the Architectural Heritage Fund the Community Group bought Ford Park from the council in 2005.
Made up of trustees, members, volunteers and supporters, the charity continues to protect and develop the park for future generations. As a charity, we don't receive any government funding. Instead, we rely on membership subscriptions, donations and volunteers to look after the park we care for.
Members help us protect and care for 8 acres of green space in the heart of Ulverston. So the woods we went to as children, where we kicked piles of fallen leaves and hunted for conkers, and the fields where we played can be enjoyed for generations to come. We've been caring for this green space since 1998 and, with your support, we'll continue to look after it into the future.
Membership Price & Benefits
It's £2 a month for an individual membership, about the same as a cup of coffee or a Sunday newspaper. Membership contributes directly to the protection of the fields, playground, woodland, orchard, kitchen garden and all the wildlife that calls it home. You will be helping secure the future of this special place. In return, your will receive 10% off when you spend over £5 at Base Restaurant on the daytime menus and 10% off selected events.  It's your Ford Park.
For more information on Ford Park Community Group, please visit our website.