2019
For 2019, we raised awareness and funds for two charities: Gorlin Syndrome Group, a rare genetic disorder that affects us on a personal level, and Ulverston Mind a mental health charity. Thank you to everyone who bought a raffle ticket. We're so pleased to be able to tell you that we've raised £2189.00. That's £1094.50 for each charity!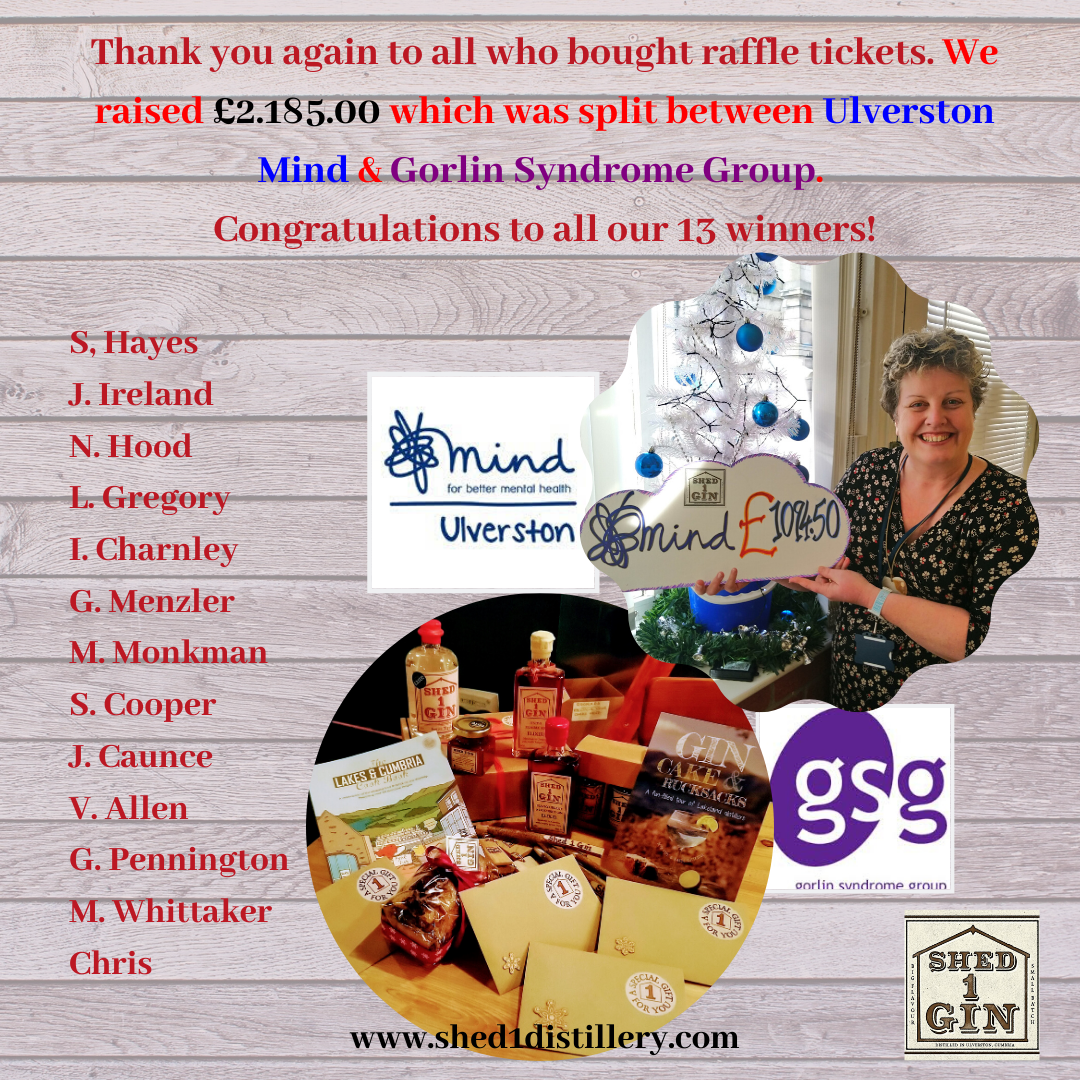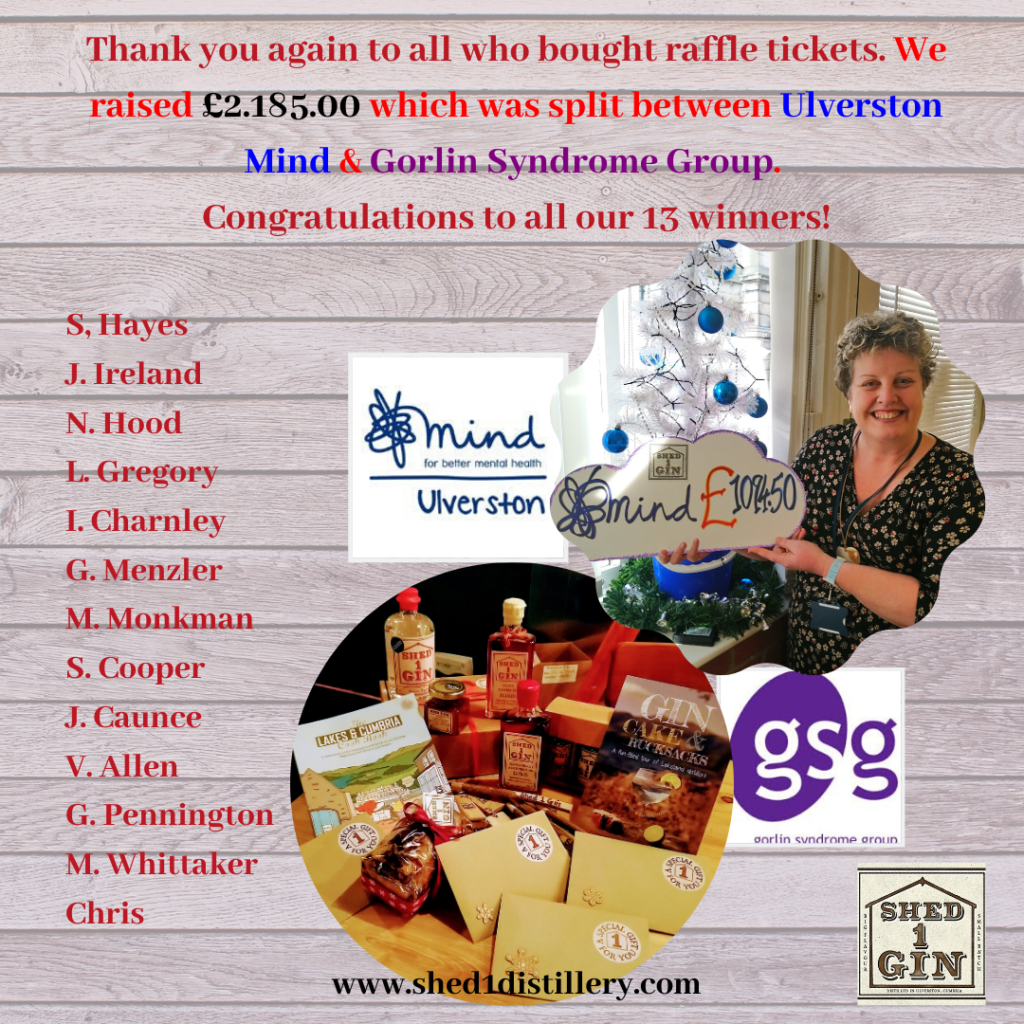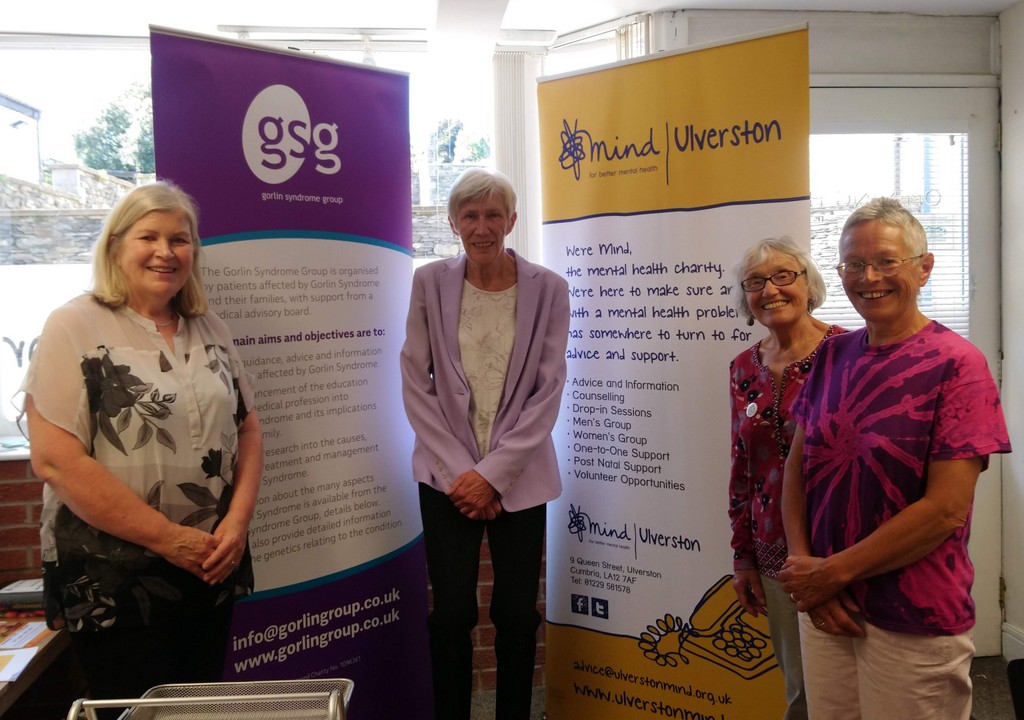 Thanks also to the outlets in Ulverston who sold the tickets on our behalf: Ulverston Mind, The Tinners' Rabbit, The Olde Ulverston Tea Rooms, and TPFramework.
There are 13 prizes. Make Your Own Distilled Gin Experience for 2, Afternoon G&Tea (with gin tastings), Make Your Own Bath Tub Gin Experience for 2, a Gin Tasting Session for 4, as well as bottles of gin, jars of gin marmalade, and books to win. The four main prizes will be redeemable for 1 year, to be enjoyed at our new shed in Ulverston. The other prizes can be collected or delivered.
To give some insight into Gorlin Syndrome and the aims of the group, we talked to Margaret Costello who established the Gorlin Syndrome Group with her husband Jim (now deceased, who had the condition) and Sally Webster, who has Gorlin Syndrome and is the Chair of the group. You can view these videos on YouTube via these links: GS Features, GS Aims and an in-depth GS Chat.
You can find out more about Ulverston Mind here, which includes a short video about their work.