Afternoon G&Tea At The Shed-September 11th
£28.00
Afternoon Tea can be booked between 1pm and 4pm. You can add your preferred time in the Notes Box at check out.
Please note that The Shed closes at 6pm.
We have limited availability for groups wanting to book a different day to those posted. Please contact us to discuss. 07794699913.
How about an Afternoon G&Tea at the Shed?
Start off with a Welcome G&T in the distillery where we'll talk about about gin and how we produce it.
After that, settle down in our Visitor Space with gin-inspired sweet treats: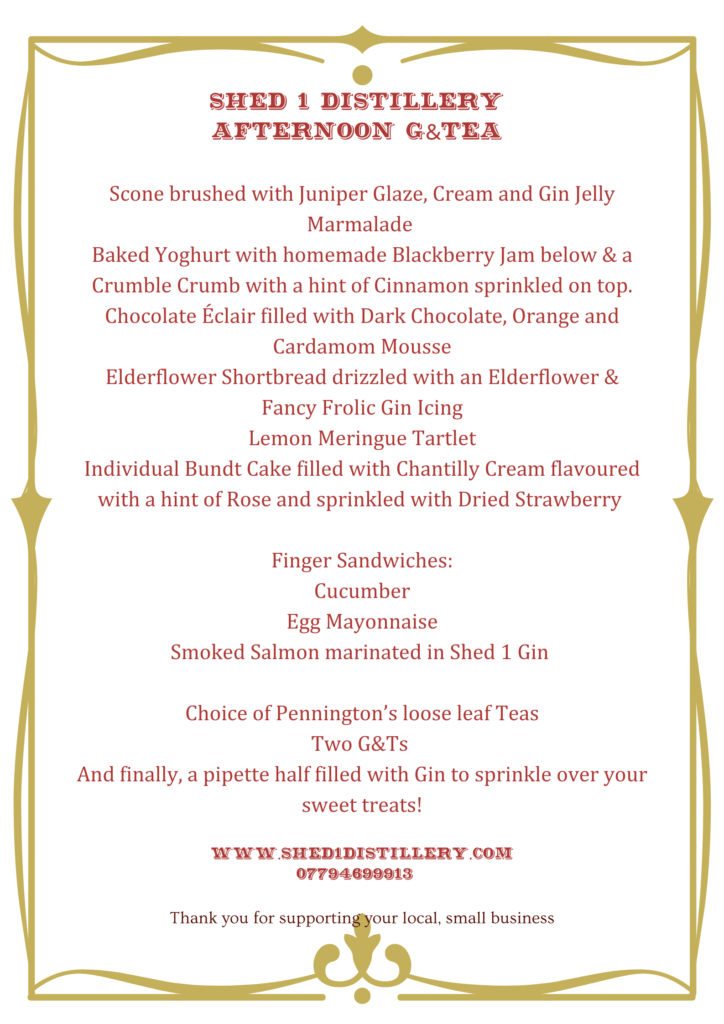 A 10% discount is included on any purchase made during your visit.
This experience lasts for a maximum of two hours.
Menu subject to change depending on time of year.
Ts&Cs apply