Afternoon G&Tea for Delivery/Click & Collect
£24.50
PLEASE EMAIL orders@shed1distillery.com OR CALL 07794699913 FOR DETAILS AND TO ARRANGE A DATE/TIME FOR YOUR AFTERNOON G&TEA. 
Delivery available around Ulverston.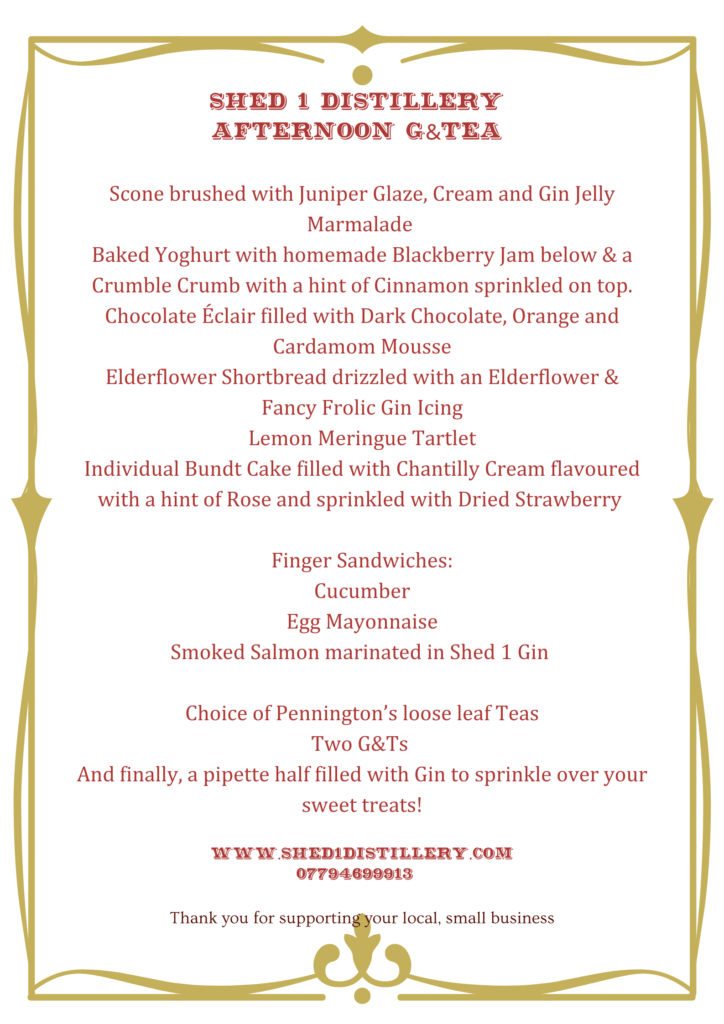 £24.50 per person
Please contact us directly, orders@shed1distillery.com or call 07794699913 for more information or to arrange a day/time.
Menu subject to change depending on the time of year.
Ts&Cs apply