Andy has been a professional actor for over 20 years. Over that time, he's tread the boards from Land's End to John O'Groats and from Asia to America. 
​Zoe started her work life as a special paint finisher, then got the opportunity to teach in Japan for a year. This turned into a 7-year stint in Asia.
They bumped into each other in South Korea and Zoe returned back to the UK the following year. Andy's home was already in Cumbria and when they moved to Ulverston they realised they'd found somewhere very special.  
Our Story
Zoe had been making compound gin elixirs for a while and Andy started getting more interested in the process. After playing with botanicals for a while we decided it was time to take it up a notch and produce our own gin. We were looking for bigger, bolder flavours than we found in a lot of the gins we sampled. So, the next question was where. Somewhere big enough for a small still, close to home would be good, rent-free even better.
"How about the shed?"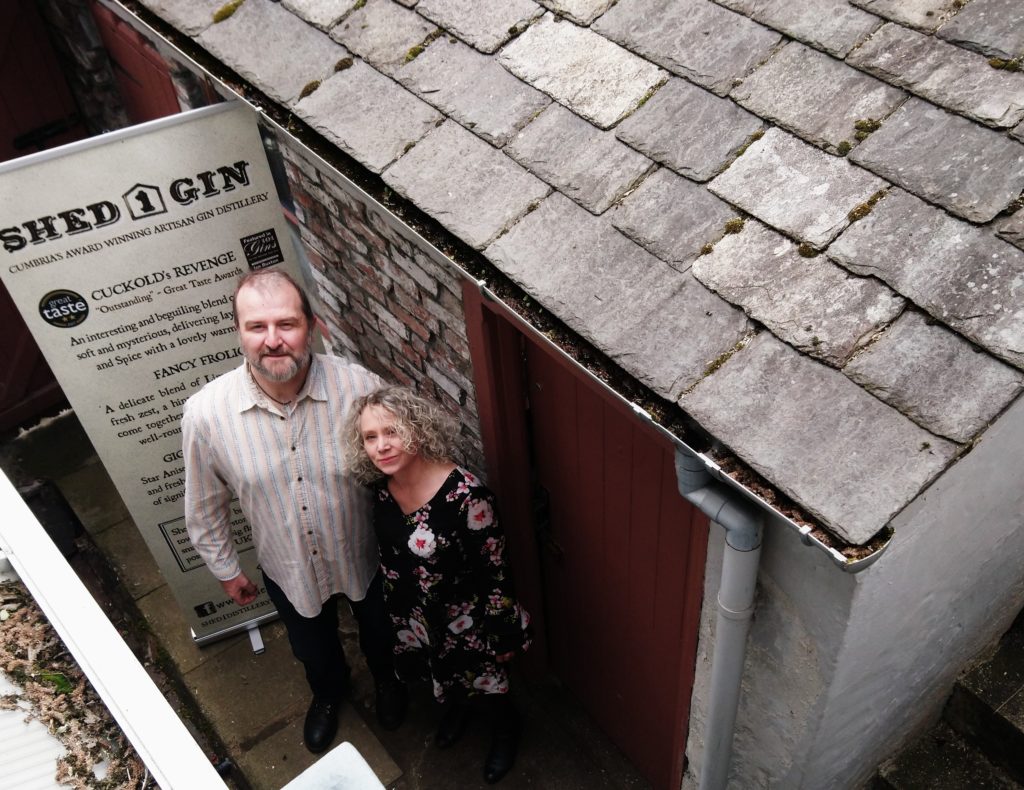 "Which one?"
"Shed 1, closest to the house."
And so, Shed 1 Distillery was born.