Andy has been a professional actor for over 20 years. Over that time, he's tread the boards from Land's End to John O'Groats and from Asia to America. He moved to Cumbria 13 years ago and will be happy to call Ulverston his home for the next 100! Acting is great but when you live somewhere so beautiful, you start to realise touring is taking you away from it, and your loved ones, for too long.  
​Zoe started her work life as a special paint finisher, then got the opportunity to teach in Japan for a year. This turned into a 7 year stint in Asia. It was fortuitous that Andy toured the world, otherwise they wouldn't have met while she was teaching in Korea! She decided to return to the UK and make an honest man out of him. The bonus was realising that Ulverston is where she should have been living all along. 
The world of gin is a wonderful place, inhabited by lovely people with fine spirits. Who wouldn't want to be part of that?
​Having travelled the world and sampled the wonderful and weird that it has to offer, there's nothing that quenches the thirst like a good gin and tonic.
​
However, to make your own. To mix the botanicals to produce your own signature flavour. To use the magic of alchemy to create gin nectar from natural ingredients. What a thrill!
But where could we begin our journey into juniper? What place on earth would suit our needs? Somewhere big enough for a small still, close to home would be good, rent-free even better.
"How about the shed?"
"Which one?"
"Shed 1, closest to the house."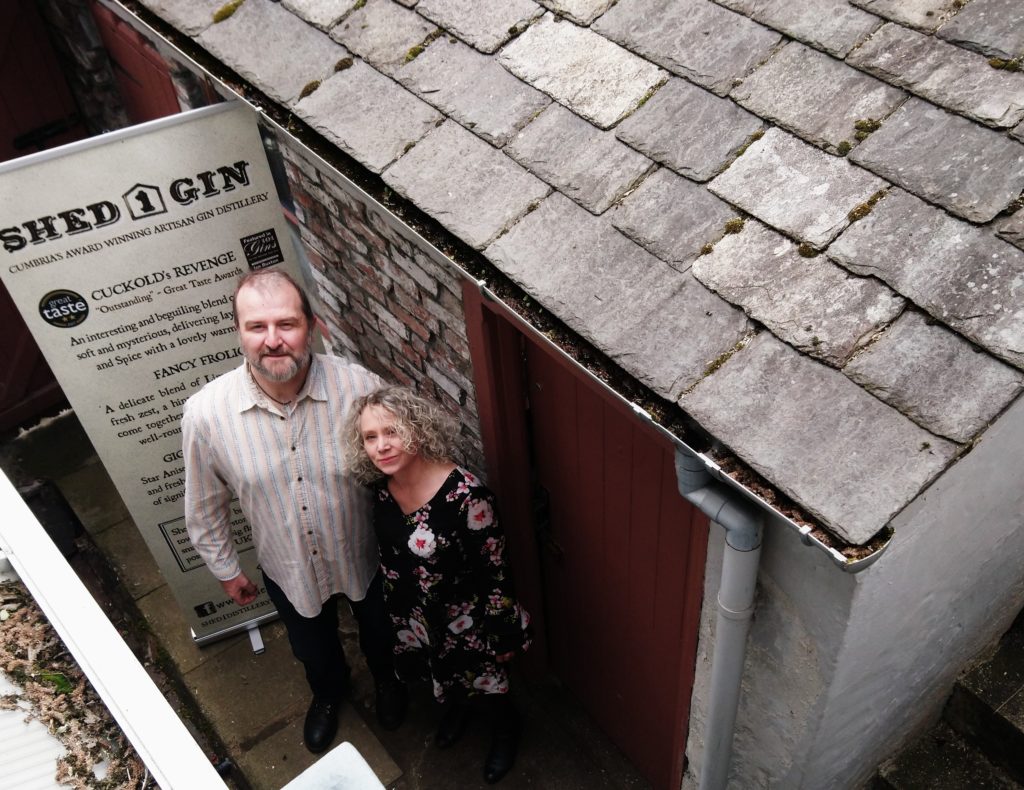 "What about all the stuff in it? "
"We'll put it in the other one."
"What, Shed 2? Good idea."
​
And so, Shed 1 Distillery was born.