You can read the ingredients in each of our Shed One Afternoon Tea treats, under the 14 Food Allergens infographic.
Sweet Treats & Bread
All sweet treats are gluten-free and vegetarian. A few elements of our Shed One Afternoon Tea are also vegan.
The scones and cakes are also served on our Make Your Own Gin Experience, plus our Special Events, including Cocktail & Cakes.
You can request our homemade gluten-free soda bread, instead of the multigrain and white loaves we purchase from our local bakery, Thomas' Bakery.
Zoe is our Shed One baker and continues to tweak and change the menu due to seasons and ginspiration! Talking of which, our sweet treats are inspired by our gins. For example, the scones have a juniper glaze brushed over them and the meadowsweet in our crumble is also in our Chuckleberry Gin.

Shed One Afternoon Tea Ingredients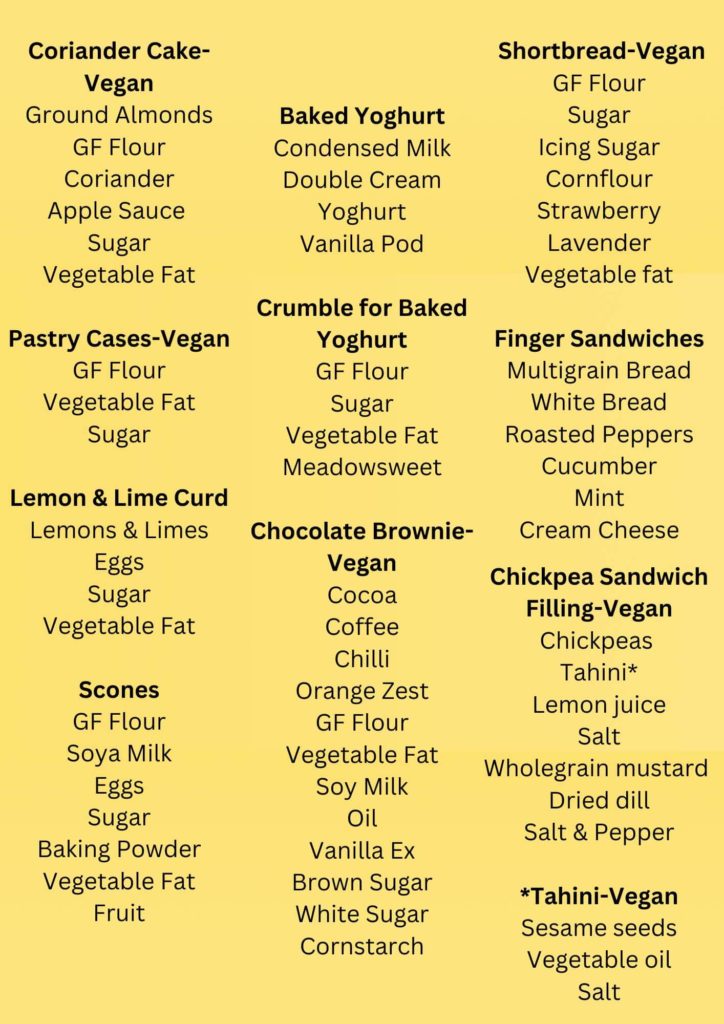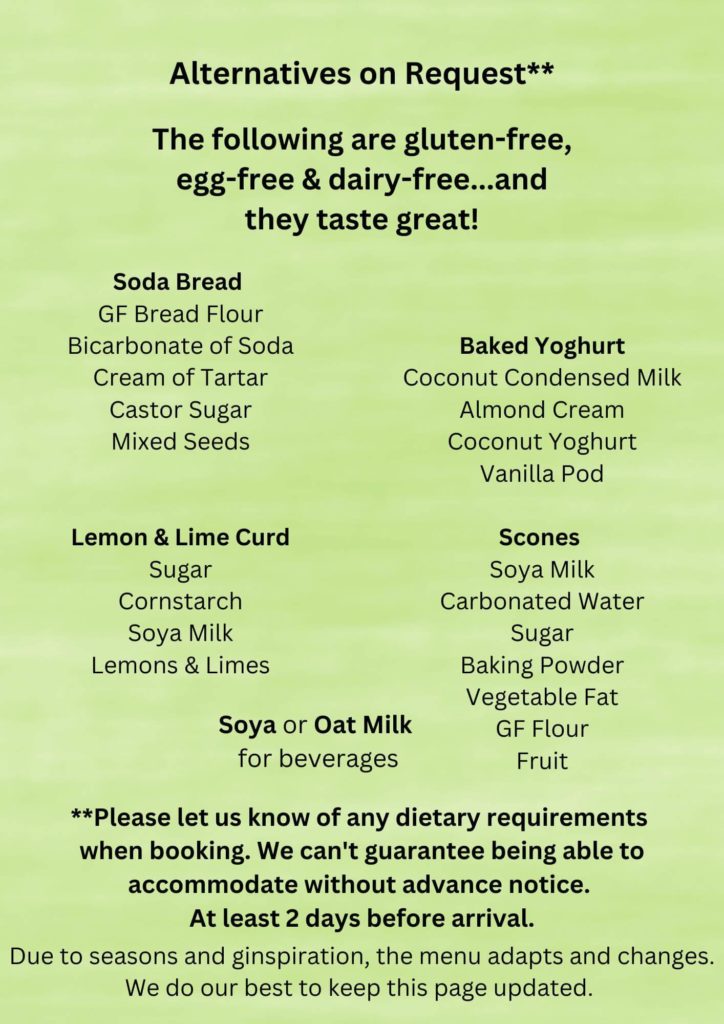 If you have any queries, please email or call.