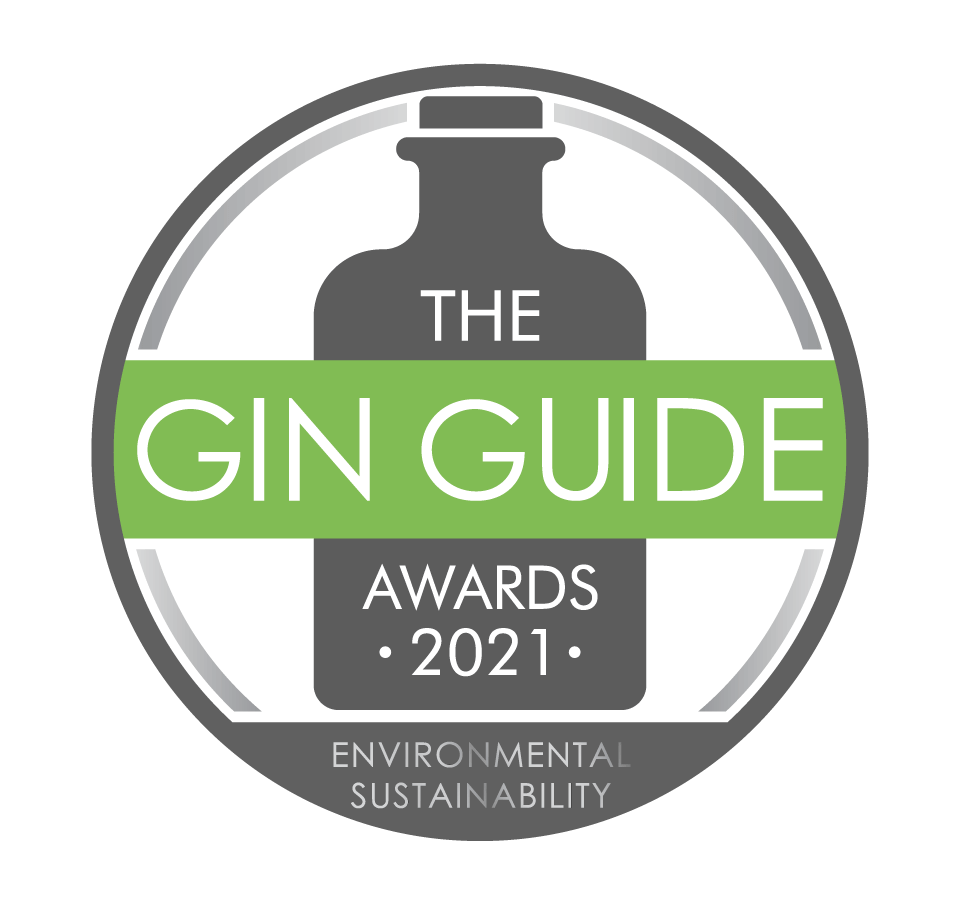 Winner of The Gin Guide Environmental Sustainability Award in 2020 and 2021
Shed 1 Distillery is a NET ZERO, CLIMATE POSITIVE business.
Incorporate environmental considerations into our business decisions.

Continually improve and monitor our own environmental performance with the help of Tim Maiden from Green Small Business. We have an Environmental Action Plan which we regularly assess and update. 

Promote environmental awareness among our customers and suppliers. One of our charity partners is Cumbria Action for Sustainability, we write blogs for various groups and companies about what we're doing and we hold awareness events.

We have teamed up with Small Business Britain with their latest initiative: for micro and small businesses to commit to be Net Zero by 2050. However, we are happy to announce that, through ongoing initiatives within the business and premises and by offsetting our carbon footprint with the help of Ecologi we are a NET ZERO/CLIMATE POSITIVE business. Every month we buy trees and invest in various CO2 and Humanitarian projects around the round and you can watch our forest grow here. For every online order we buy an extra tree. 
We set up our Marmalade Fund soon after we launched. Using the fresh zest not needed in our gin-making process we create Gin Jelly Marmalade and part of each sale goes into the fund and is donated to Charities.

We moved our bank account to a more ethically-responsible one.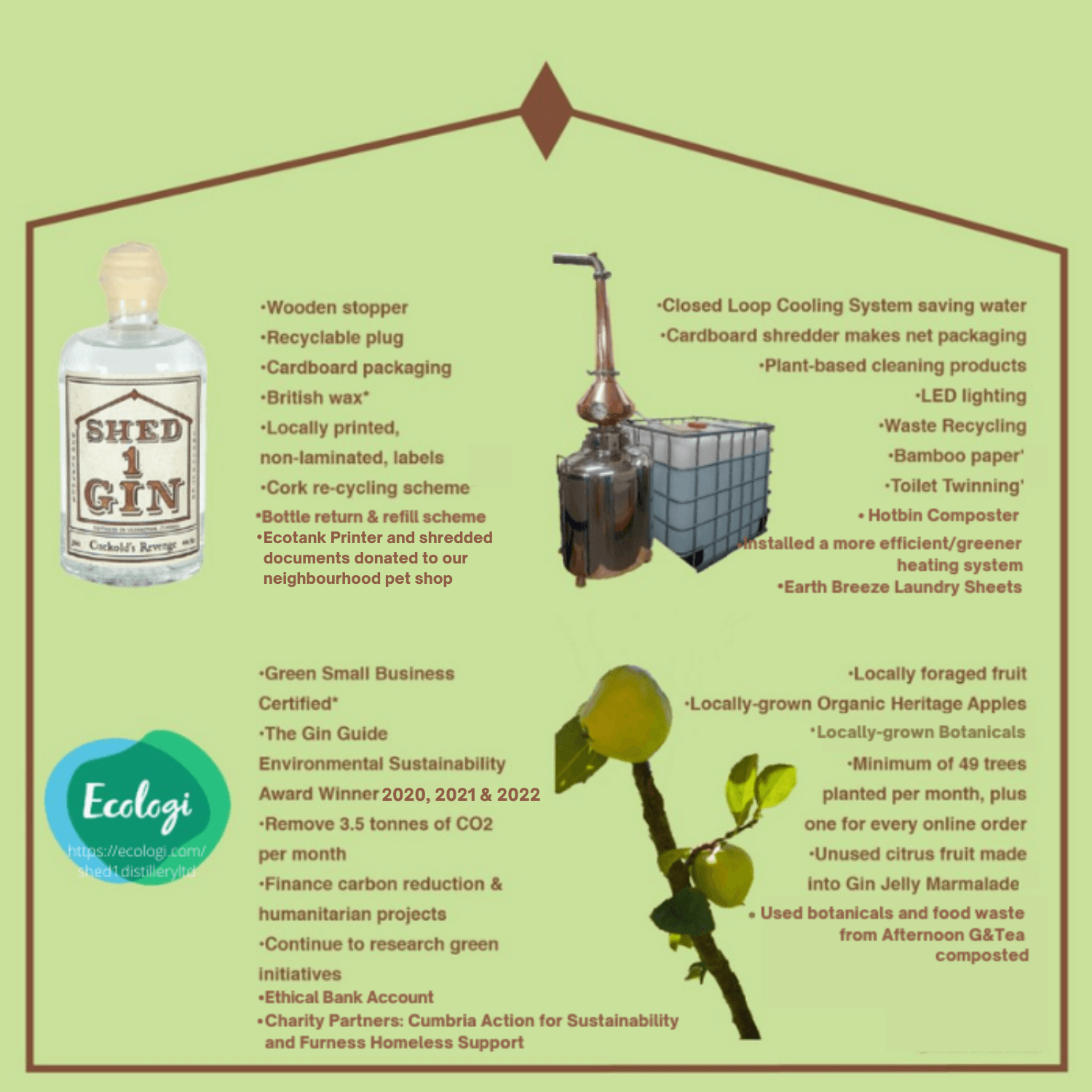 Packaging: All our packaging is recycled, recyclable, reusable, and/or compostable. We invested in a cardboard shredder which is a lot of fun! It shreds cardboard into nets which we can then use to wrap our bottles in. Cardboard comes in from goods ordered, we shred it and use it to package the goods we send out. When needed we supplement with green, biodegradable bubble wrap which, if it ends up in landfill, degrades and adds nutrients to the soil. In order to save thousands of litres of water every time we distil, we have installed a closed loop cooling system. Ingredients: When it comes to the ingredients in our gin we maintain a high quality and that means some do have a fairly high carbon footprint. The best cardamom, cinnamon and nutmeg for example, just don't grow well, or in the quantities needed in the UK. Juniper does grow here, but the quality and quantity can't be relied on. However, we buy from UK growers and importers where we can. Our chillies start their life in Warton, Carnforth in our friend's, Picking Posies, market garden. We continually research sources for our botanicals and recently found a British company growing high quality coriander, Beacon Commodities. As for our Festive Bramble Gin Elixir, we forage every blackberry from Ulverston and all the apples and plums come from another friend of ours who has an orchard in the town. He's doing his bit to keep rare, Heritage Apples alive and we love being able to make use of them. For our Blackcurrant and Liquorice Gin Elixir, the blackcurrants are grown just down the road from us in Levens.  And the wax that seals all our bottles comes from the British Wax company. We employ local people for our design and printing needs including Furness Media, StramPress, and Pixeltweaks. We're lucky to live in a town and a county that embraces new ideas, supports tradition, and holds out a helping hand to people and the environment. We're proud to be a part of that.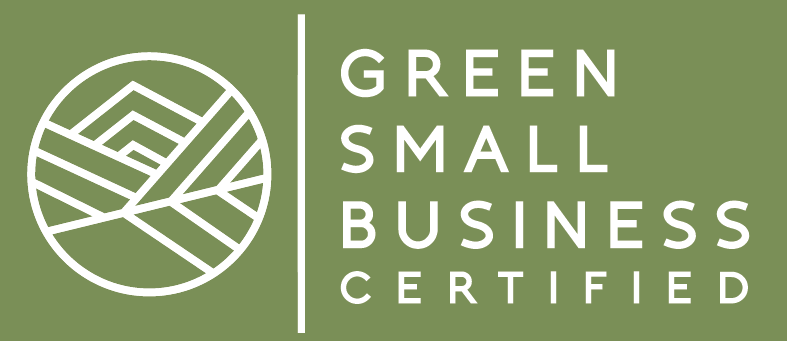 *Graphic designed by Freya Gray, a local of Ulverston who is currently studying graphic design and animation.