Winner of The Gin Guide Environmental Sustainability Award in 2020, 2021 & 2022.
Shed One is a NET ZERO, CLIMATE POSITIVE business.
Our Sustainability Commitment:
Incorporate environmental considerations into our business decisions.

Continually improve and monitor our own environmental performance with the help of Tim Maiden from Green Small Business. We have an Environmental Action Plan which we regularly assess and update. 

Promote environmental awareness among our customers and suppliers. One of our charity partners is Cumbria Action for Sustainability, we write blogs for various groups and companies about what we're doing and we hold awareness events.

We have teamed up with Small Business Britain with their latest initiative: for micro and small businesses to commit to be Net Zero by 2050. However, we are happy to announce that, through ongoing initiatives within the business and premises and by offsetting our carbon footprint with the help of Ecologi's carbon avoidance projects, we are a NET ZERO/CLIMATE POSITIVE business. Every month we buy trees and invest in various CO2 and Humanitarian projects around the world and you can watch our forest grow here. For every online order we buy an extra tree. 
We set up our Marmalade Fund soon after we launched. Using the fresh zest not needed in our gin-making process we create Gin Jelly Marmalade and part of each sale goes into the fund and is donated to Charities.
We moved our bank account to a more ethically-responsible one.

Member of Business Climate Hub. It was through the BCH that we were invited to Downing Street to help launch Together For Our Planet.
Member of "Better Business Act" coalition. Our company joined the Better Business Act coalition because we believe the world needs every business at its best - creating good jobs, helping to fix pressing problems and adding value to society. This aligns with our company's stated mission and values. Shed 1 Distillery is joining hundreds of businesses calling for a straightforward legislative solution: the Better Business Act will amend section 172 of The Companies Act to ensure that company directors are responsible for advancing the interests of shareholders alongside those of wider society and the environment. Our company is encouraged by the fact that the Better Business Act is a business-led campaign, driven by leaders who recognise that the law has fallen behind business culture and who have


proven that this approach to business works for everyone. We believe that the Better Business Act is a unique opportunity to demonstrate UK leadership on the global stage – creating a competitive advantage, driving innovation, accelerating progress to net zero, and aligning with the government's ambition to build back better.

Installed a Carbon Neutral Parking Vehicle Facility...aka, a bicycle rack!

For our Afternoon G&Teas, we use vintage teapots, linens etc. The original source was Zoe's collection. The rest of the crockery, glass, linen and cake stands are sourced via sites like ebay, Ulverston Sell & Seek etc. Our guests have now got involved and we have had a few donations of tea sets and linens. Donators love knowing that their family's items are being used and enjoyed, rather than being hidden in cupboards and attics. When we are gifted, we donate money to our Marmalade Fund.
Sustainability Commitment Infographic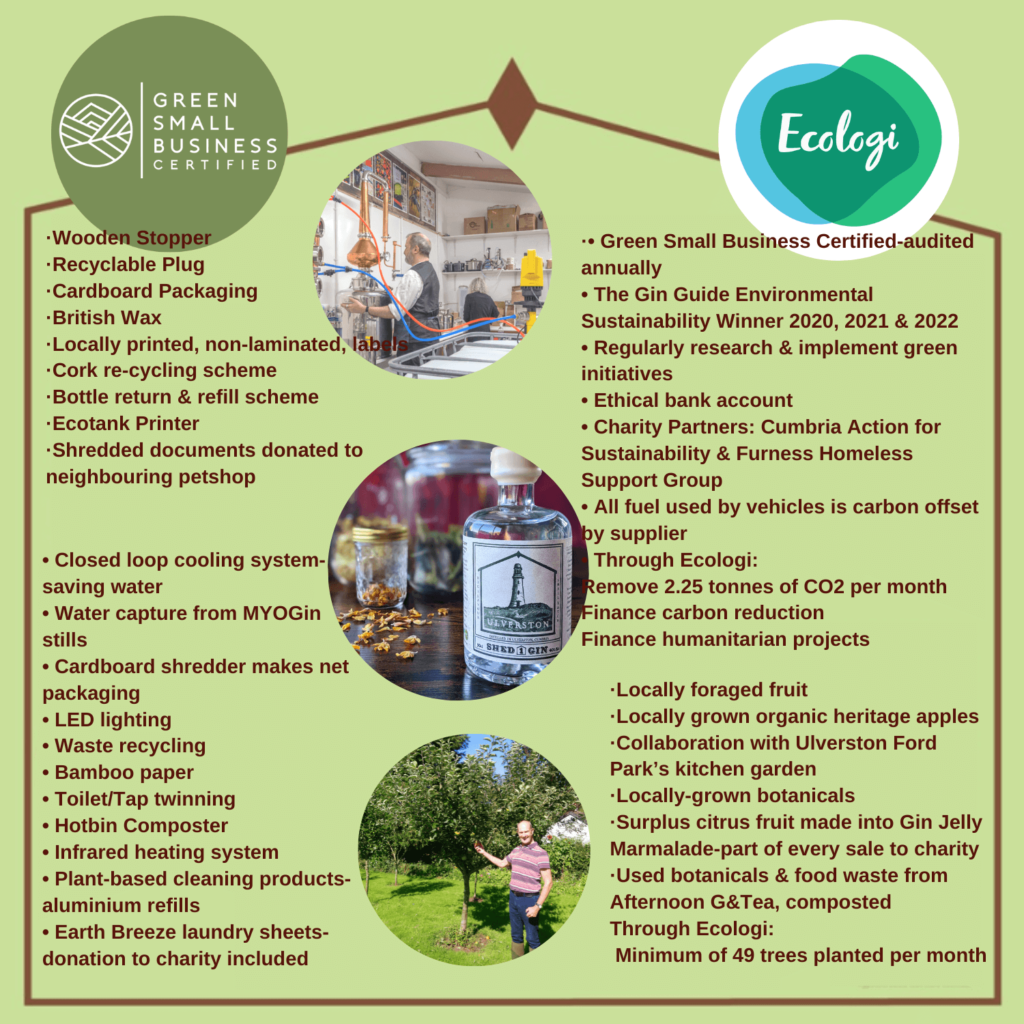 Packaging:

All our packaging is recycled, recyclable, reusable, and/or compostable. We invested in a cardboard shredder which is a lot of fun! It shreds cardboard into nets which we can then use to wrap our bottles in. Cardboard comes in from goods ordered, we shred it and use it to package the goods we send out.
Water saving:

In order to save thousands of litres of water every time we distil, we have installed an innovative closed loop cooling system. We use the "waste" water from filtering to water the plants in our pallet garden and clean equipment.
Ingredients:
We maintain a high quality and that means some botanicals have a fairly high carbon footprint. The best cardamom, cinnamon and nutmeg for example, just don't grow well, or in the quantities needed in the UK. Juniper does grow here, but the quality and quantity can't be relied on. However, we buy from UK growers and brokers. Our chillies start their life in Warton, Carnforth in our friend's, Erda Botanicals, market garden. We continually research sources for our botanicals and recently found a British company growing high quality coriander, Beacon Commodities.
And the wax that seals all our bottles comes from the British Wax company.
Locally Grown & Foraging:

As for our Festive Bramble Gin Elixir, we forage every blackberry from Ulverston and all the apples and plums come from another friend of ours who has an orchard in the town. Colin's doing his bit to keep rare, Heritage Apples alive and we love being able to make use of them.
He's also planted 3 Chuckleberry bushes so we'll be using those in our Chuckleberry Gin from 2023.
All the ingredients, except the juniper, have been foraged for our Ulverston Gin. Plus, we collaborated with local groups and employed two students from Furness College to design the label and pamphlet. Part of every sale goes to our Marmalade Fund and is then donated to charity.
We are developing a couple more gins using more locally grown and foraged botanicals which has led to partnering with a local community group, Ford Park, Ulverston, who are letting us make use of what they grow, for new and existing gins.
Ecologi
Every month we buy trees and invest in various CO2 and Humanitarian projects around the world and you can watch our forest grow here. For every online order we buy an extra tree. This initiative is only a small part of our Environmental toolkit. Our main aim is to be as environmentally-sustainable within the business. However, we are proud to be able to support both carbon avoidance and humanitarian projects. Here is a snapshot from our Ecologi dashboard, February 2023.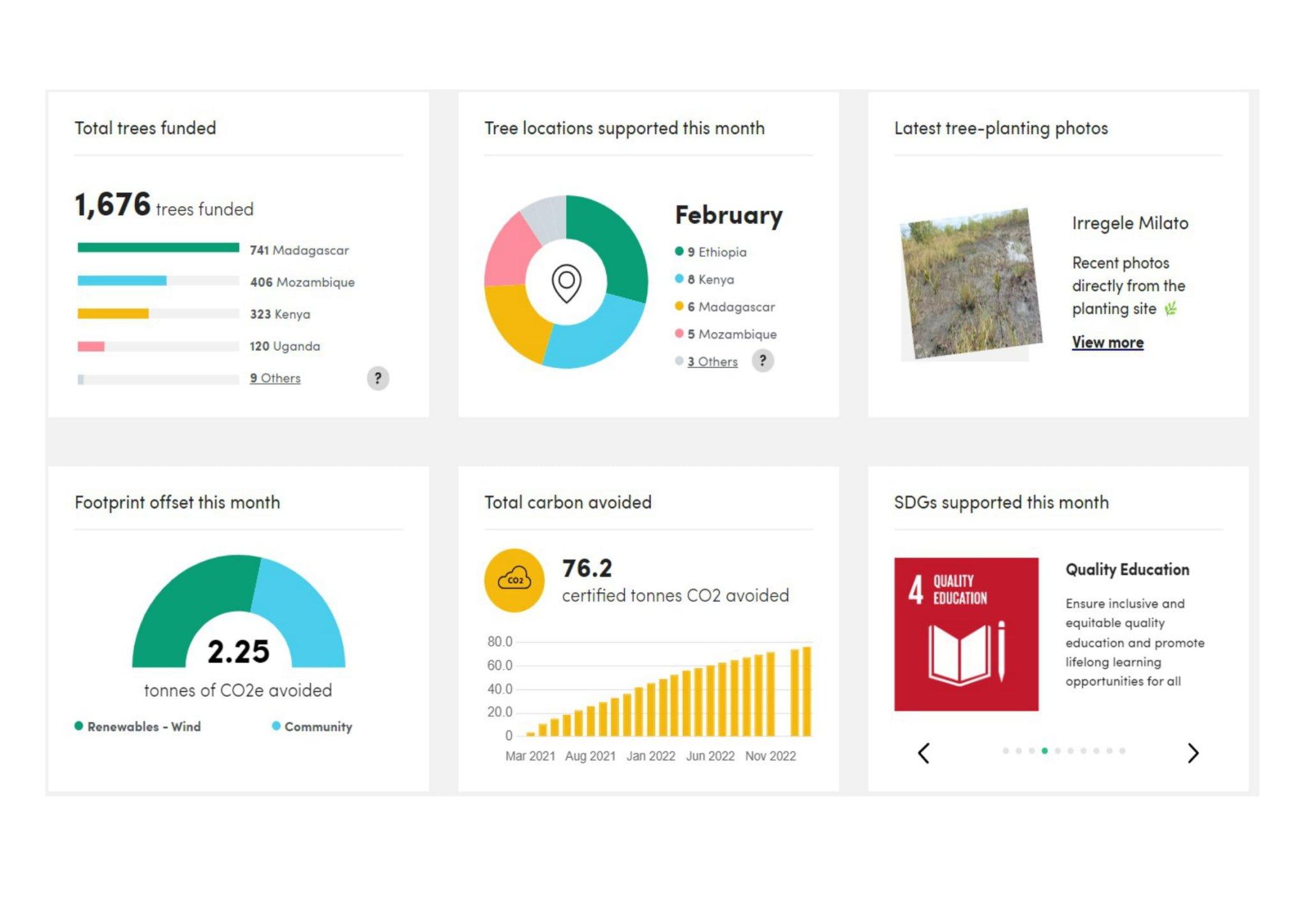 Local Professionals & Team Training
We employ local people for our design and printing needs including Furness Media, StramPress, Fingerprints and Pixeltweaks. We're lucky to live in a town and a county that embraces new ideas, supports tradition, and holds out a helping hand to people and the environment. We're proud to be a part of that.
Lindsay and Thea have completed ENVIRONMENTAL RESPONSIBILITY IN THE WORKPLACE - LEVEL 1 AWARD - ETC AWARDS, at Lancaster & Morecambe College. It was led by Tim Maiden, founder of Green Small Business and our auditor.
Andy has completed a course run by one of our charity partners, Cumbria Action for Sustainability: Climate and Carbon Literacy training course.

Zoe has completed courses in Mental Health in the Workplace, Unconscious Bias, and Level 4 Tourism and Visitor Economy Management Course via Carlisle College. This includes a unit of Mental Health in the workplace, plus giving practical help in how to analyse and adapt not only for the good of the business but also for employees and our visitors.
We feel it's important to continue to learn and keep up to date with all these issues. Knowledge is power, as they say.
Watch this space...
(February 20th, 2023)
We have placed our first order of fully recycled bottles and are looking forward to receiving them in the next few weeks. Starting with Cuckold's Revenge, we will be phasing out our old bottles and hope to have replaced all our London Dry Gins with the new ones by the autumn, if not sooner.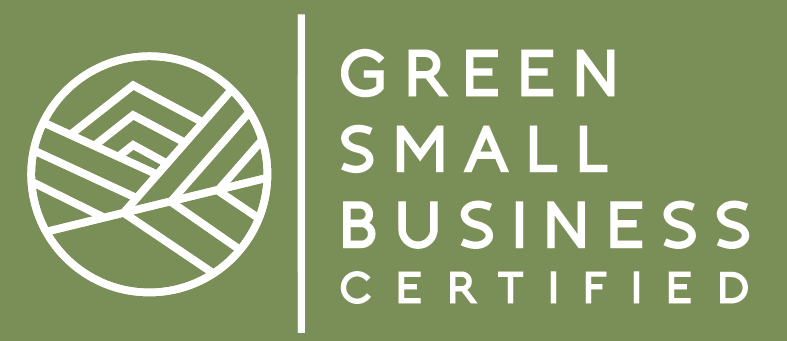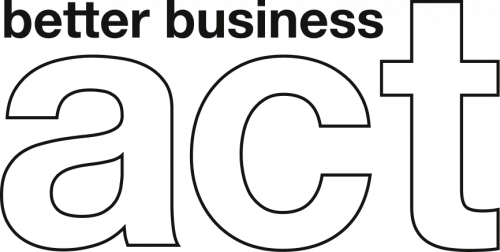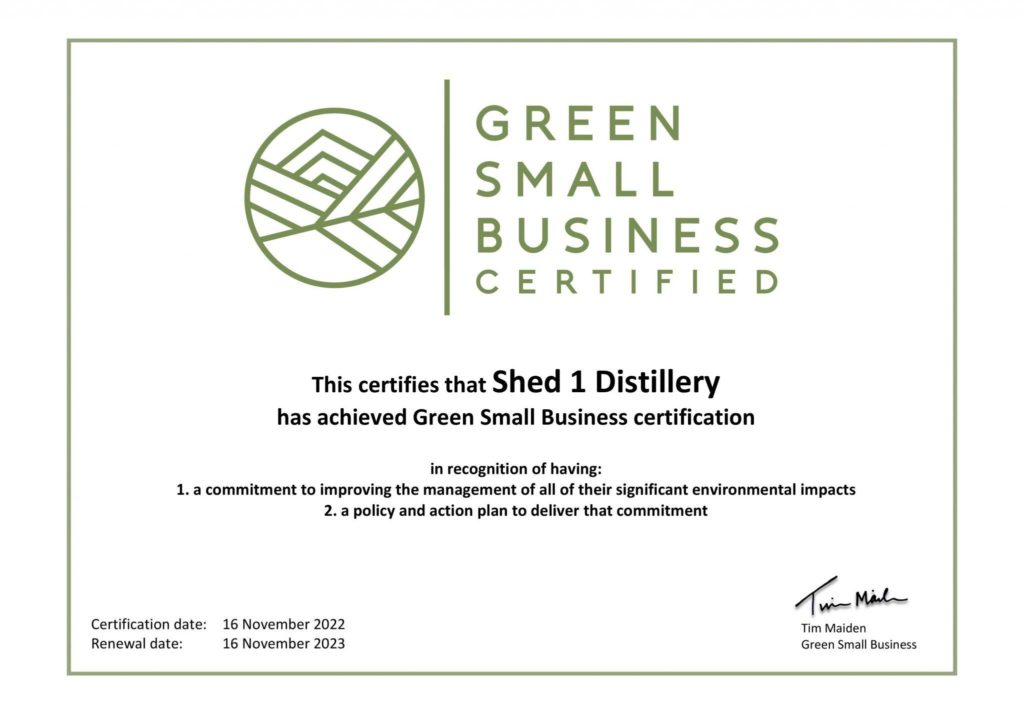 *Graphic designed by Freya Gray, a local of Ulverston who is currently studying graphic design and animation.