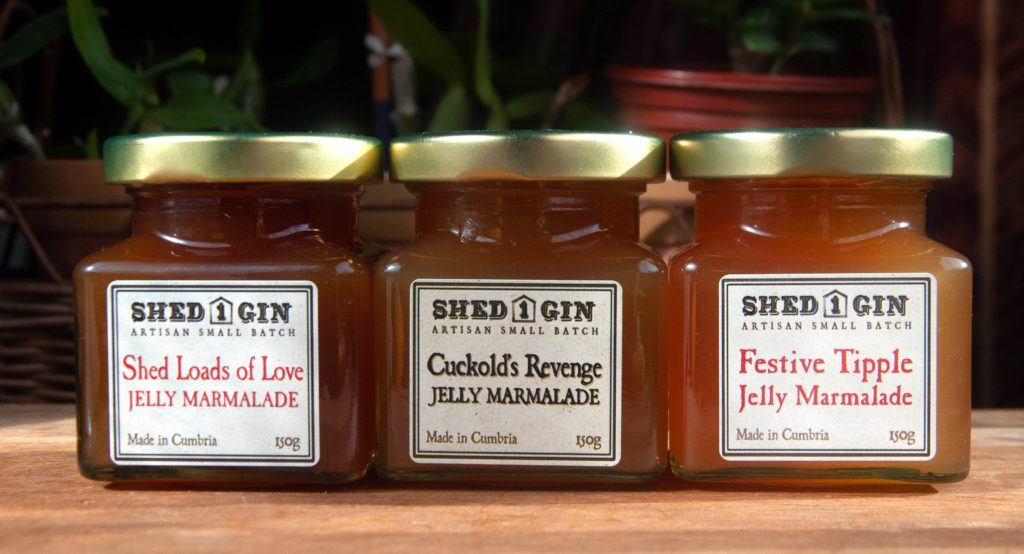 Trying to make a difference, one citrus fruit at a time!
At the beginning of Shed 1, we realised we were going to have a lot of spare citrus fruit as we use fresh zest in our gins. So, Zoe started making Gin Jelly Marmalade and we would ask for donations. Those donations went into our "Marmalade Fund". We then started our Bottle Return scheme. People bring their empty bottles to us at markets and shows, and to some of our stockists (see Stockists' list for participants) and in return we refund a few pence for each bottle and add a few pence to our fund. Not only does this raise some money for causes, but also means our bottles get reused. The money from the Marmalade Fund is then donated.
Now, we sell our Marmalade as one of Shed 1 products and we put money from all sales-Gin, Marmalade & Chocolates-into the Marmalade Fund. We continue our Bottle Return scheme and hope to grow it once we have our own shop front in the new, bigger Shed.
In 2018 we donated a number of bottles of Gin, jars of Marmalade and boxes of Chocolates to various raffles.
We were also part of a very successful charity gin, food and music night fundraiser.
As for our first Mega-Gin Raffle, which we're making an annual event, we raised £2,000 for the local Food Bank and St Mary's Hospice.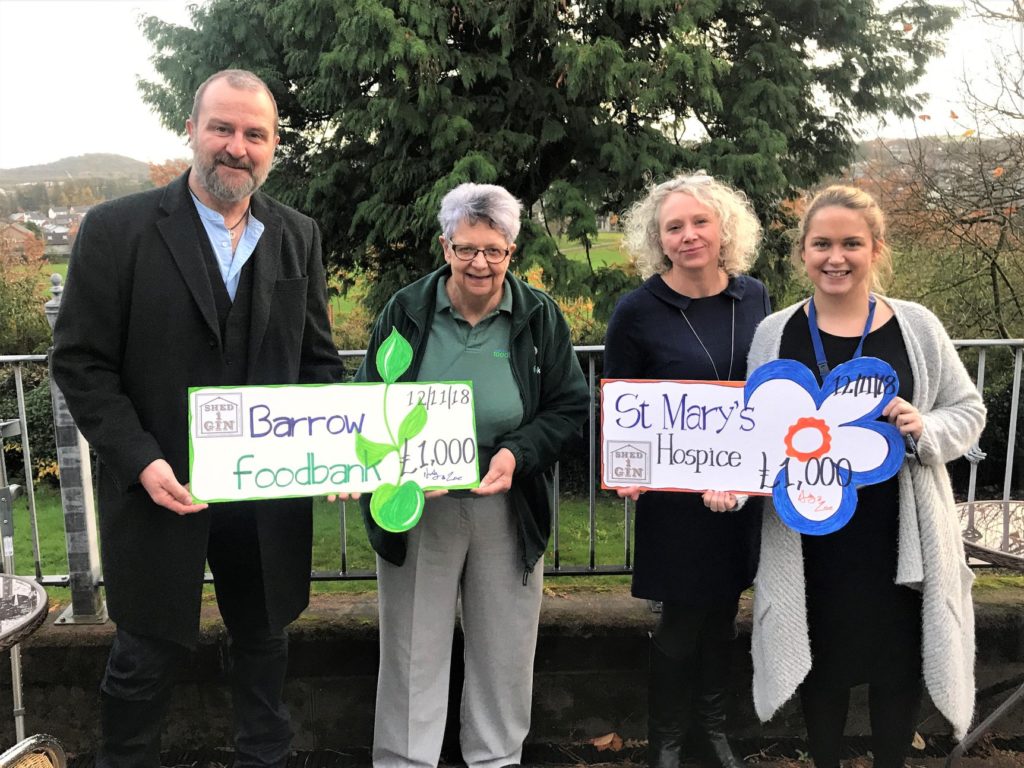 For 2019, we are raising awareness and funds for two charities: Gorlin Syndrome that affects us on a personal level & Teenage Cancer Trust. Watch this space for news and how to enter this year's Mega-Gin Raffle.
Cheers!