Looking for Shed One reviews? Well, looks like you've found them! Thank you all for leaving reviews on our Product pages, Facebook, Google My Business, TripAdvisor, and in our Visitor Book at The Shed. We've been blown away by them all. We, Andy & Zoe, love hosting at The Shed and showing you our little Gin Palace. The fact that you seem to love it as much as we do feels great.
We read every Shed One review to see what we're doing well and if there is anything we can improve on. The reviews are grouped by experience: Distillery Tour & Tasting, Afternoon G&Tea and Make Your Own Gin Experience. To find out more about each experience, click on each heading and it will take you to details, price and how to book.
And, if you have visited us, please consider leaving your Shed One reviews, as a small business it helps us so much to spread the word. Cheers! As we look to 2022 we have a couple of New Gins to launch, a new Gin Experience and some great partnerships with other Cumbrian businesses.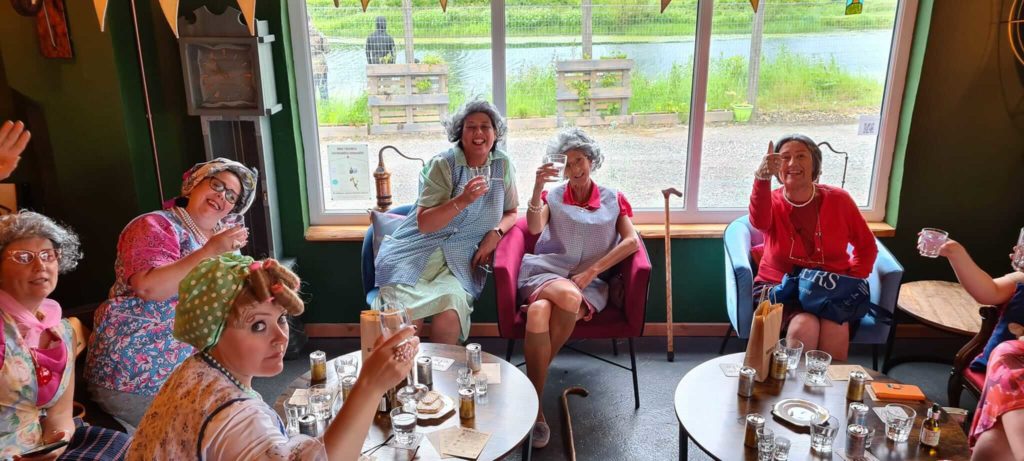 "Fantastic evening – great gins, explanation and room!" Team Heineken, UK
"Really enjoyed the experience. Great gins and very informative hosts. A product to be extremely proud of. Will recommend to friends and family." Jo & David, Basingstoke
"A lovely evening. Thank you so much. The gins were a revelation. You both created such a great ambience. Will tell all my friends!" Patrice, Tyne & Wear
"Amazing way to spend our honeymoon! Next time we're in Cumbria we'll be back for sure! Can't wait!" Michelle & Dan, Bedford
"A fabulous evening. We learnt so much about gin. Very entertaining and enjoyable. We would come again. Thank you." Norman, Jacqui & Friends, Bedfordshire
"Thank you so much for the wonderful gin tour and evening. You've been so welcoming and Shed 1 is going to be very popular in the town." Jemma, Amy, Rebecca & Ellis, Ulverston
"Fantastic. Zoe and Andy are such nice hosts. We really enjoyed our gin tour. Keep up the good work." Amy, Ulverston
"Lovely gin tasting evening, fabulous hosts, delicious gins and great venue. We will be back." Suzanne, Ulverston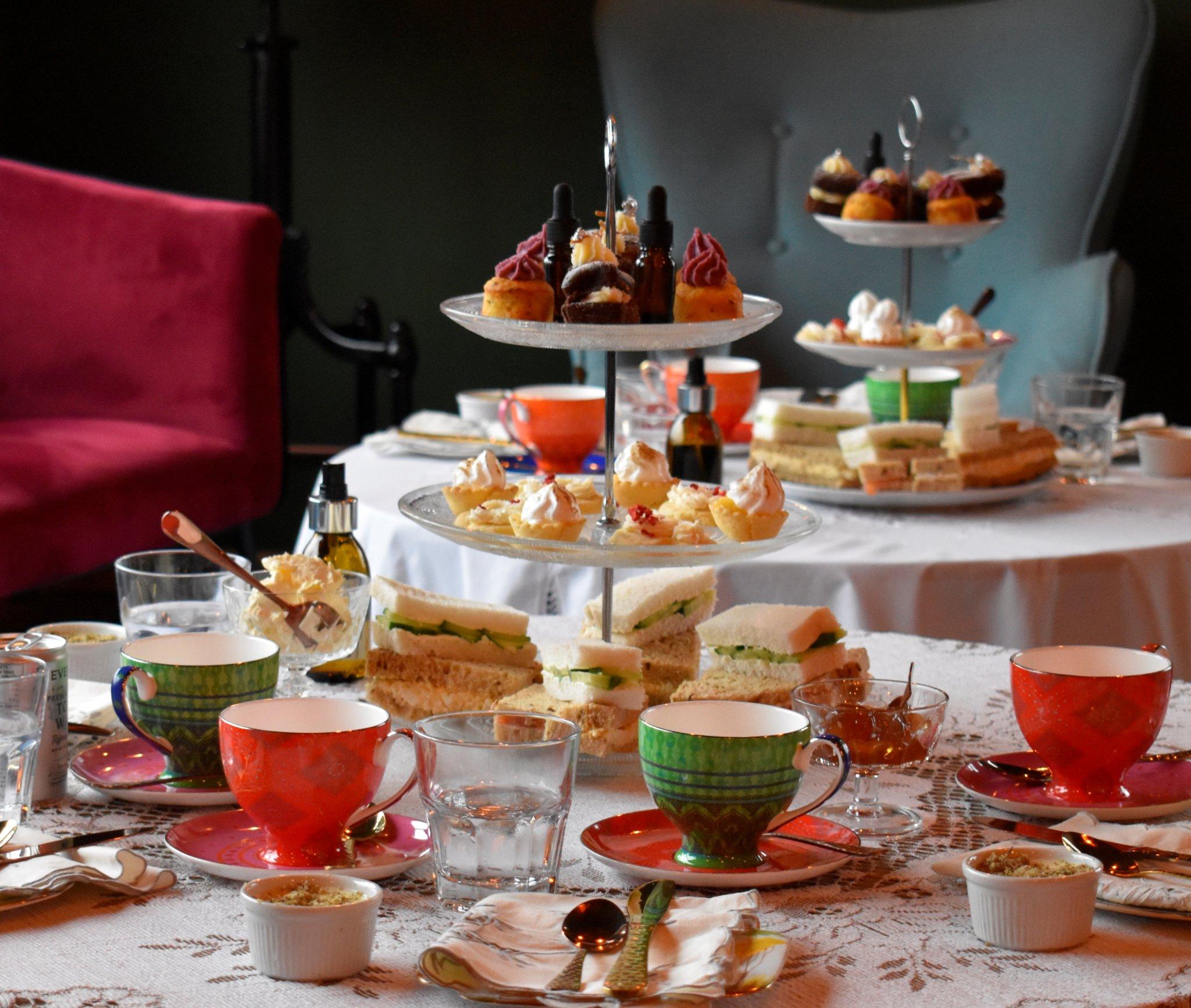 "Shed 1 Gin was the reason we extended our trip in Ulverston and we weren't disappointed! Fantastic gin and afternoon tea. Lovely place, friendly staff, great place." Amanda & Ian, Southampton.
"Fabulous afternoon! Delicious afternoon tea and drink!  Excellent, friendly service – thank you, will be back!" Carol & Mark, Leeds
"What a wonderful afternoon. Very welcoming and friendly staff. Very interesting tour and talk re the distillery with a scrumptious afternoon tea to follow – not to mention the gin. Thank you very much." Bev, Oldham
"Really enjoyable experience, lovely food, fab gin, most entertaining afternoon." Tipton Girls, Edinburgh/Nottingham
"Fantastic gin tasting with food that contains some of the botanicals. A lot of thought has gone into it. Zoe and Andy great hosts. Just lovely." Denise & Alan, Larbet
"What a wonderful afternoon we had! Great to see how the gin is made and we thoroughly enjoyed our afternoon "G & T". The food, gin and attention to detail was second to none. Thank you!" Kelly, Joanne & Hannah, Ulverston
"Fabulous day – wonderful tour of the distillery followed by the best afternoon tea we've ever had locally! Thank you so much – we'll be back!" Vanessa & Daniel, Barrow
"Thank you so much for a wonderful afternoon – we've enjoyed every minute – the tour, the gorgeous food and of course the fab gin! What more do you need on a Saturday afternoon during storm Dennis?! We'll be back!" Shaunna & Jordan, Ulverston
"Great time. Found the history very interesting, gin wonderful and the afternoon tea lovely." Sue & Dave, London/Ulverston
"Amazing afternoon "G&T"! We have been looked after very well and it's been a perfect birthday. Thank you." Deborah & Karen, Ulverston/Dalton
"Brilliant little place with wonderful attentive hosts. Didn't really go with a preconceived idea of what to expect but the bar was set high. Really high. With the groups being small and limited the hands on and interaction is second to none, we actually learned quite a bit about the process of gin making and left with 50cl of our very own small batch gin. Could not recommend this enough." Richard & Roberta, Carlisle
"A perfect birthday afternoon distilling our own gin. Thank you for being so wonderful and welcoming. Can't wait until next time." Hayley & Jimmy, Ulverston
"What an excellent way to spend an afternoon – great company, great to learn the intricacies of gin making, and my own gin as a result! Thank you!" Martin, Hesket Newmarket
"Fab! Superb hosting, very knowledgeable and friendly. Def recommended." Julie, Homrook
"Amazing experience at Shed 1 being the Ginny Pigs! We can't wait to share our very own gin with our wedding guests! Thank you Andy & Zoe for your wisdom, hospitality and excellent afternoon tea! Keep up the good work!!!" Lauren & Bazza, Penrith
"Fantastic! We had such fun! As well as having a giggle, we learnt what we need to know, to have a go at making our own gin at home. Thanks Andy & Zoe." Wendy & Ken, Windermere
"AWESOME! So much fun and a great experience. Definitely going to recommend to friends. Friendly & welcoming!" Rebecca & David, Bardsea
"We really can't thank Zoe and Andy enough for allowing us to use their fantastic, quirky venue for our wedding. The organisation, food, drinks and hospitality was faultless. We were honored to be their 1st wedding at the Calf Shed. Thank you, Thank you and thanks again." John & Diane, County Durham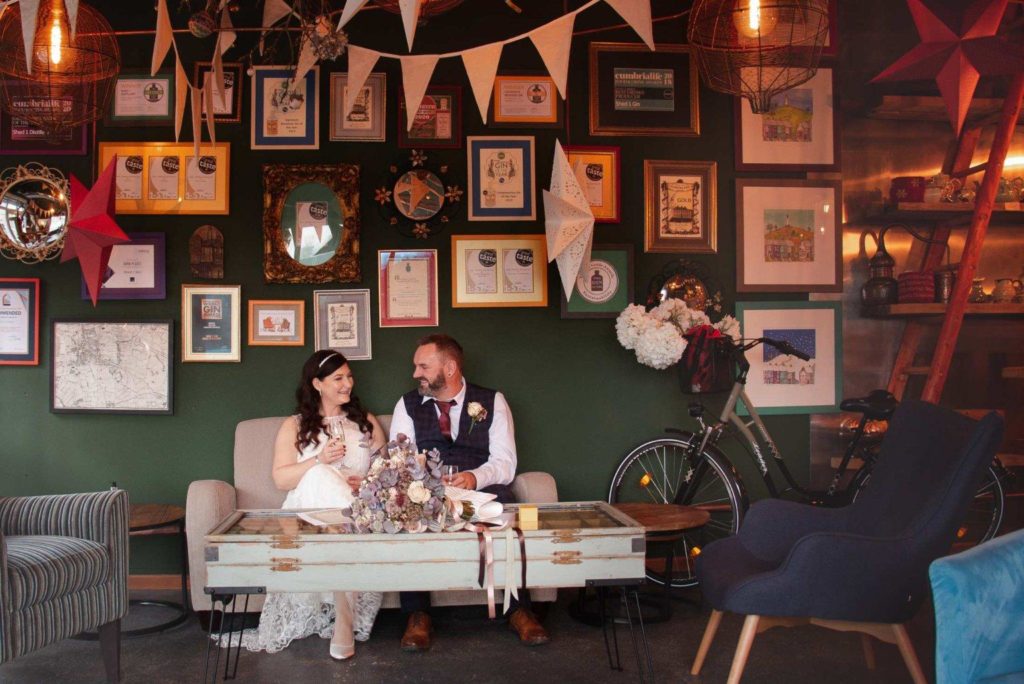 "I love the fact that Shed 1 put so much thought into their gift range and the products link back to their gins. You get the feeling they'll always do whatever they can to cut down on waste with the delicious marmalade made from fruit that would otherwise be thrown away, and the jars and bottles all able to be recycled. Keep up the great work Shed 1!" Matt W, Cumbria