Hello there, lovers of good times and good spirits!
Winner of The Gin Guide's Environmental Sustainability Award: 2020, 2021, 2022, 2023

North West Family Business Award Winner, Equality, Diversity & Inclusion, 2023

Visit England's Excellence Awards; Experience of the Year, 2023

Green Small Business Certified

Green Tourism Silver Award
As we approach the festive season, it's time to add a little green to our cheers. No, I'm not just talking about the colour of your festive decorations, but a green that resonates deeper. Our shared responsibility towards our planet.
Let's talk about environmentally sustainable spirits, 'green' drinks that are not just tasty but also kind to the Earth. When you reach for your favorite bottle of spirit this festive season, consider the environmental footprint that it leaves behind. Traditional methods of spirit production often involve practices that are harmful to the environment. But, as we become more aware and conscious consumers, there's a rising trend of sustainable spirits, including Shed One, that are produced with the environment in mind. These sustainable spirits are not only produced in an eco-friendly manner, but are also packaged in environmentally friendly materials.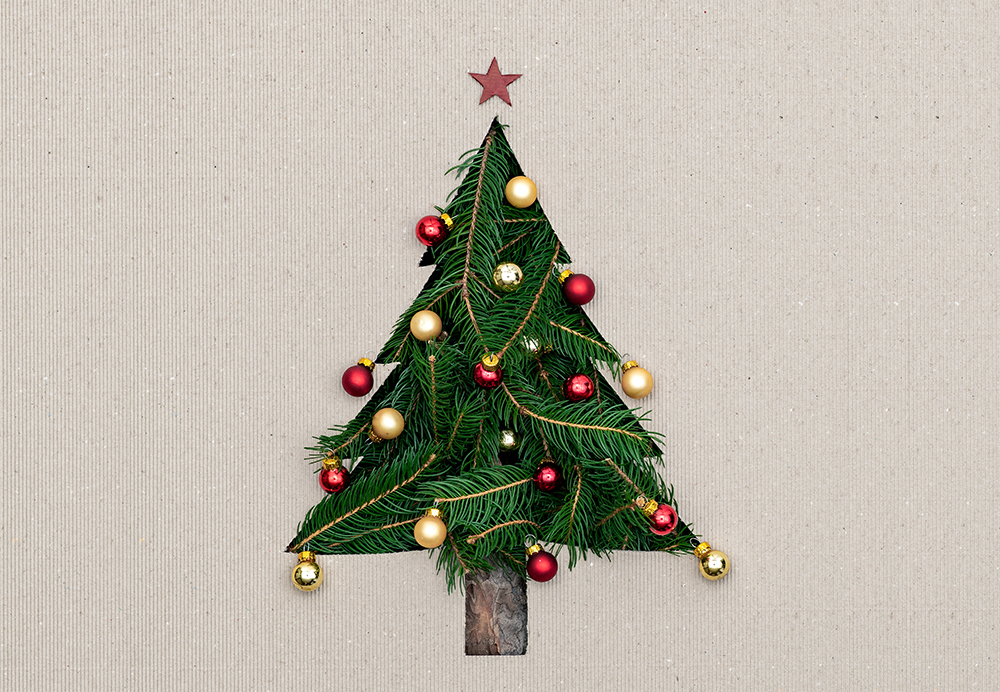 Why Choose Sustainable Spirits for Your Festive Cheers?
Now, you might be wondering why you should choose sustainable spirits for your festive cheers? The answer … By choosing sustainable spirits, you're adding a green twist to your celebrations and taking small steps towards a sustainable future.
In essence, sustainable spirits are about more than just the alcohol content. They're about the story behind the bottle, the people who made it, and the practices that were followed. When you raise a toast with a sustainable spirit, you're celebrating more than the festive occasion. You're celebrating a commitment to the environment, a commitment to sustainable practices, and a commitment to supporting local businesses that share these values.
Moreover, sustainable spirits often come with an added depth and complexity of flavour, as they are typically crafted in small batches. This is what makes Shed One spirits a unique and interesting addition to your festive celebrations. So, why not make your festive cheers even more special by adding an environmentally friendly twist?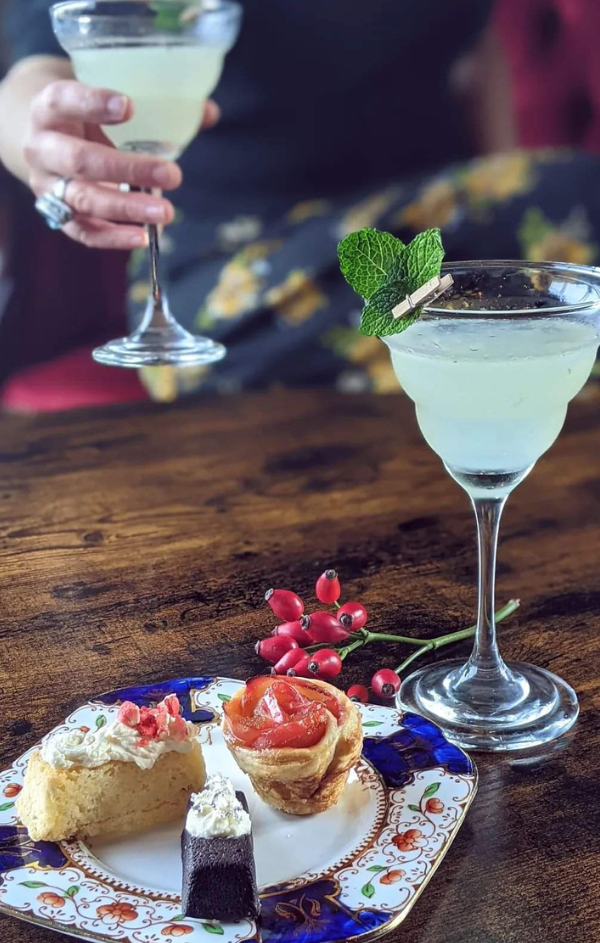 The Importance of Supporting Local Green Businesses
Local Green Businesses are businesses that are not just producing goods and services, but are doing so in a way that has a minimal impact on the environment. Supporting these businesses means supporting a healthier and more sustainable future for all of us.
We're proud to say that that is what we are striving for here at Shed One, Ulverston, Cumbria. Our micro distillery is a perfect example of a business that combines passion, craft, and a commitment to the environment. The spirits we produce are not just delicious, but they're also crafted in a manner that respects the environment. When you support local green businesses like Shed One, you're not just buying a bottle of spirit, you're buying into a vision of a future where businesses operate in harmony with the environment. We're showing that it's possible to be successful while being environmentally responsible. However, we can only do this, and continue to implement green initiatives with your support. This doesn't just mean buying our products. If you like what Shed One does, please write a review on one of the many available sites; recommend us to friends, family; ask retailers/pubs/hotels to stock Shed One; share posts on social media…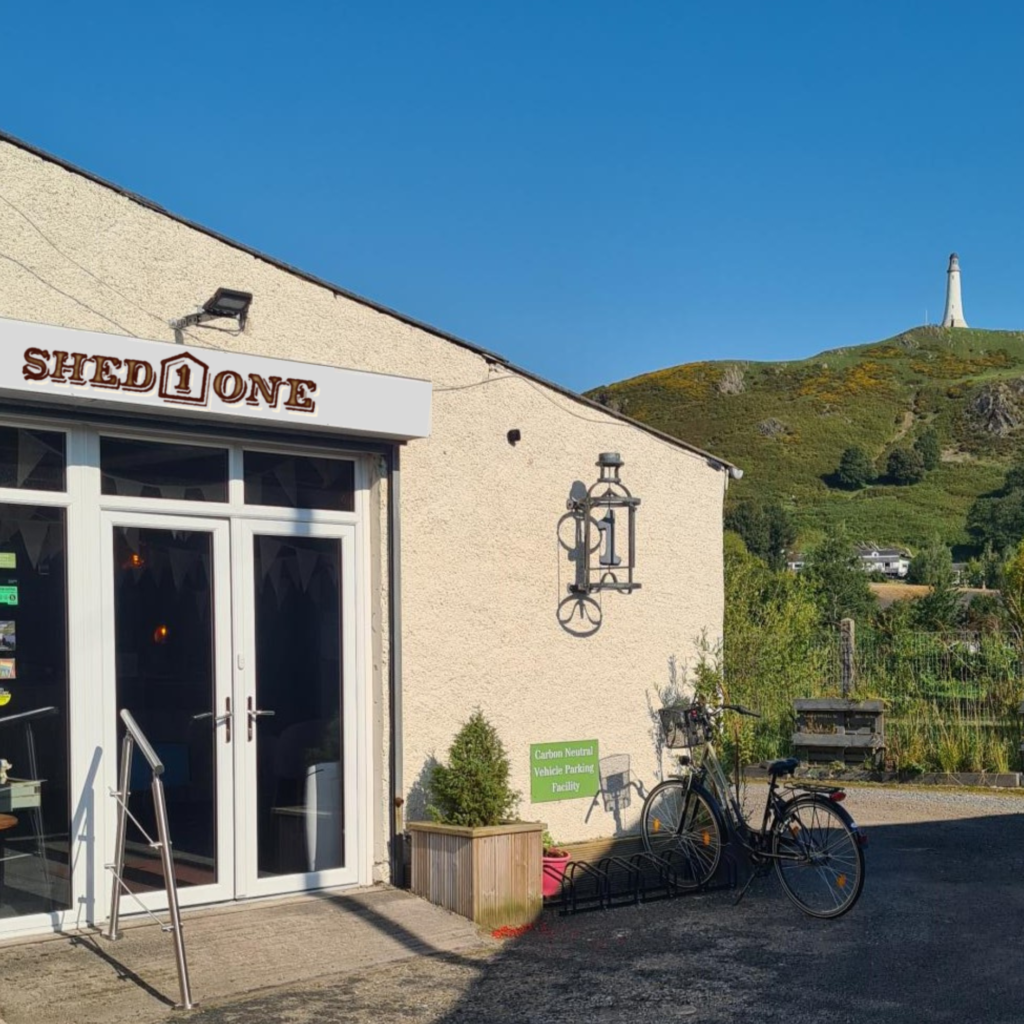 How to Make Festive Cocktails with Sustainable Spirits
Now, let's get down to the fun part – mixing up some festive cocktails with sustainable spirits. Adding a green twist to your festive cheers doesn't mean you have to compromise on taste or enjoyment.
At Shed One we use:
high quality botanicals from around the world (shipped in bulk by a broker from fairly traded producers; thereby cutting down on our carbon footprint)
locally-grown botanicals and fruits from Ford Park Walled Garden (a charity that we support by giving a part of each sale back.
locally-grown fruits and herbs from our friend's organic orchard, just a mile from Shed One.
locally-foraged, responsibly, botanicals that grow naturally in and around our l'al town of Ulverston.
We host a Cocktail & Cakes event, once a month, where the cocktails are made with our gins and vodkas, mixed and garnished with sugar syrups and cordials made with foraged and locally-grown ingredients. Plus, our Shed One distillery/bar has won The Gin Guide's Environmental Sustainability Award in 2020, 2021, 2022 & 2023. So, not only is your drink green, but also it's the best place where you can enjoy it!
Here are a couple of examples from our ever-increasing Cocktail menu.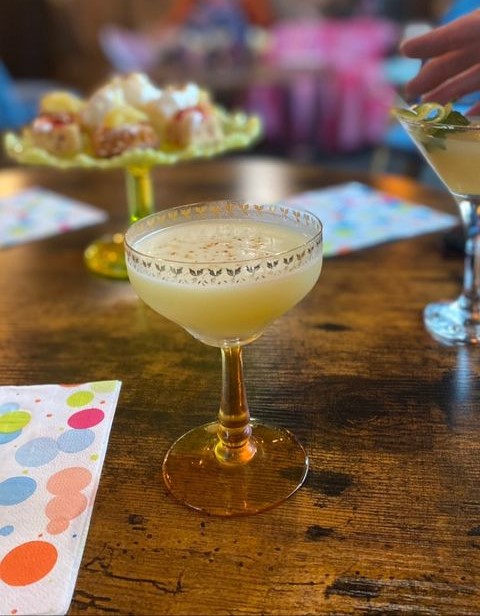 Garden Frolic Cocktail
30ml Shed One Fancy Frolic Gin
10ml Elderflower Sugar Syrup-made with foraged elderflowers. You can use an elderflower cordial
10ml Lemon Juice
Apple Juice-ours is made with locally-grown Heritage Apples from an orchard close to Shed One.
Cucumber Strips
Sprig of Mint
Put the Fancy Frolic Gin, Elderflower syrup & Lemon Juice to a cocktail shaker. Add ice and give a good shake for about 20 seconds.
Strain into a glass of your choice and top up with apple juice.
Garnish with strips of cucumber and a sprig of mint.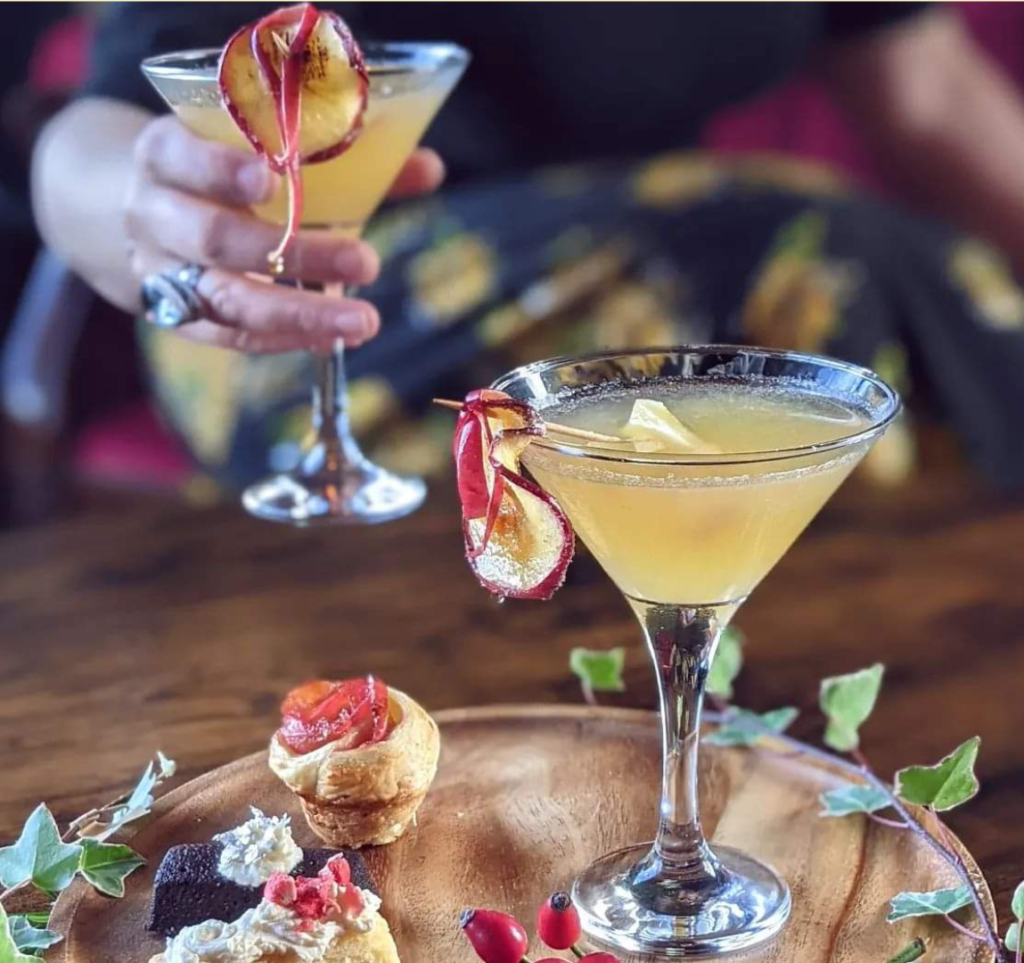 Shed One Breakfast Martini
Why not swap your festive Buck's Fizz with a Breakfast Martini?
1 teaspoon of Shed One Gin Jelly Marmalade*
50ml Shed One Festive Tipple Gin
15ml Cointreau
15ml lemon juice
Orange Zest
Put the Shed One Marmalade and Gin a cocktail shaker, with the Cointreau and Lemon Juice, Add ice.
Give it a good shake for 10-20 seconds.
Double strain into a martini glass.
Garnish with a strip of orange zest.
Garnish with orange zest.
*We only use fresh zest in our gin making, so we have a surplus of fresh fruit. We take the fruit, mix it with juniper berries and other botanicals, boil it up into jelly marmalade and add a splosh of gin. Part of each sale goes into our Marmalade Fund and is then donated to charity.
Green Business Practices in the Spirits Industry
Let's shed some light on the green business practices in the spirits industry. Sustainable spirits are not just a trend, but a movement that is slowly transforming the industry. From sourcing ingredients locally which minimizes our carbon footprint, to using energy-efficient production methods (closed loop cooling system), to recycling waste, the spirits industry is embracing a greener future.
You can read all about our green initiatives on our Sustainability Page of Shed One Website. It will give you a flavour of why we are The Gin Guide's Environmental Winner. We want to show that sustainability and taste go hand in hand. *******
The more you, the supporting public, choose sustainable spirits, the more you are encouraging more businesses to adopt green practices, and you are contributing to a greener and healthier future.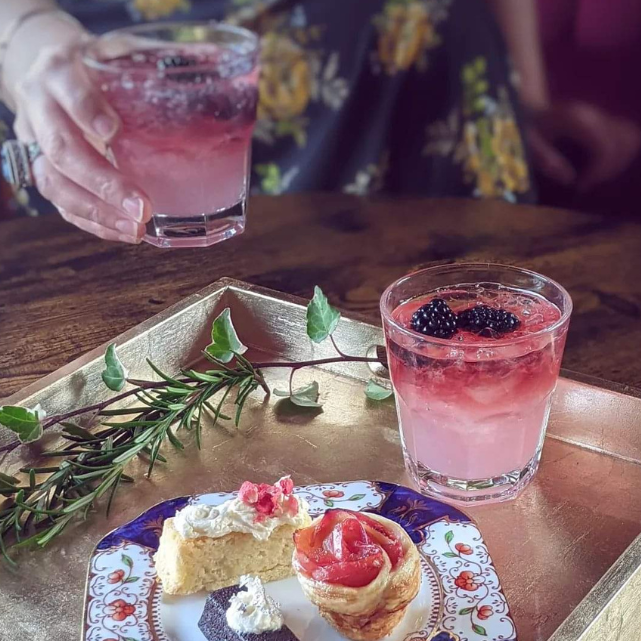 Cheers to Green Festivities!
Adding a green twist to your festive cheers is a small but significant step towards a more sustainable future. It's about making conscious choices that align with our values and contribute to the wellbeing of our planet.
By choosing sustainable spirits, we're not just enjoying our drinks, but we're also supporting local green businesses and their commitment to the environment. So, as you plan your festive celebrations this year, consider adding some Shed One sustainable spirits to your shopping list. Most of Shed One's spirits have a story behind them. If you come on a Distillery Tour & Tasting, we'll regale you with a few of them!
We'd like to invite you to visit our website to order your festive gifts. Whether you're looking for a bottle of sustainable Gin or Vodka, a Gift Voucher, Gift Set, Experience Voucher …the list goes on. You'll find a range of options that will add a green twist to your festive cheers. Cheers to a festive season that's not just merry, but also environmentally friendly!