Shed One's Festive Gifts include Festive Bramble Gin Elixir and Botanical Vodka Gift Tubes
The festive season is a time for celebration, togetherness, and of course, gift-giving. If you're on the hunt for unique, sustainable presents that encapsulate the spirit of the season, look no further than Cumbria's own Shed One. With their Festive Bramble Gin Elixir Gift Tube and Botanical Vodka Gift Tube, you'll be the toast of the festive celebrations.
Shed One: A Testament to Cumbrian Quality
Nestled in the south of Cumbria, Shed One is a micro distillery that is making big waves in the spirits industry. Known for their distinctively flavourful and smooth spirits, Shed One's offerings are the result of mixing high quality, sustainability, and the celebration of local Cumbrian produce.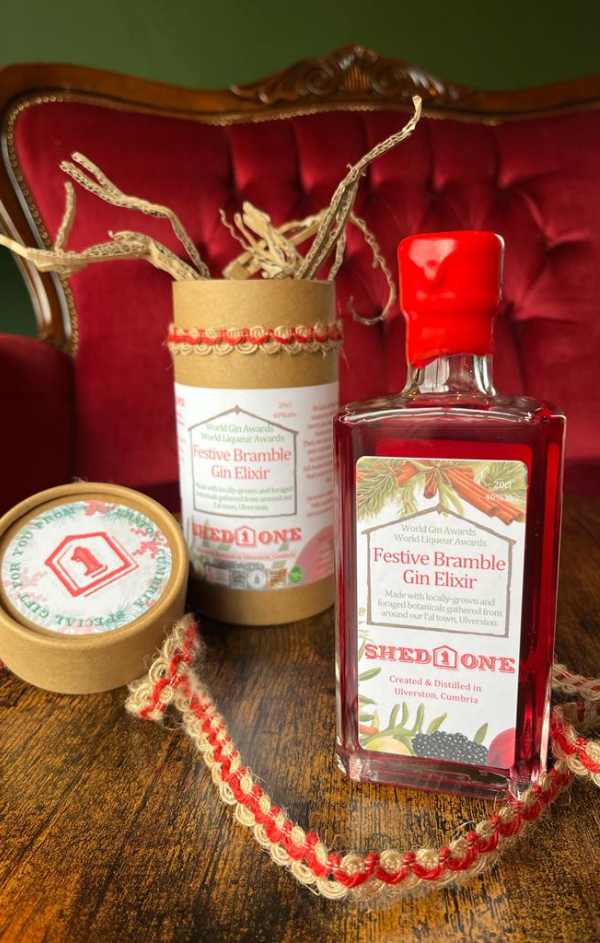 The Festive Bramble Gin Elixir Gift Tube: A true gin liqueur and traditional strength. 40%abv
Shed One's Festive Bramble Gin Elixir is a festive season must-have. This Gin Elixir is a delightful blend of rich, fruity bramble flavours, warm festive spices, and Shed One's signature smooth gin. Packaged in an elegant gift tube, it's the perfect present for the gin enthusiast in your life. We all know it's good to share with family friends; but, you may think twice once you've tasted it!
The warming spices and fruity undertones lend themselves perfectly to a festive gin cocktail, offering a unique twist to your holiday celebrations. Each sip is a testament to the quality and care that goes into every bottle produced by Shed One. They've got your festive gifts all wrapped up!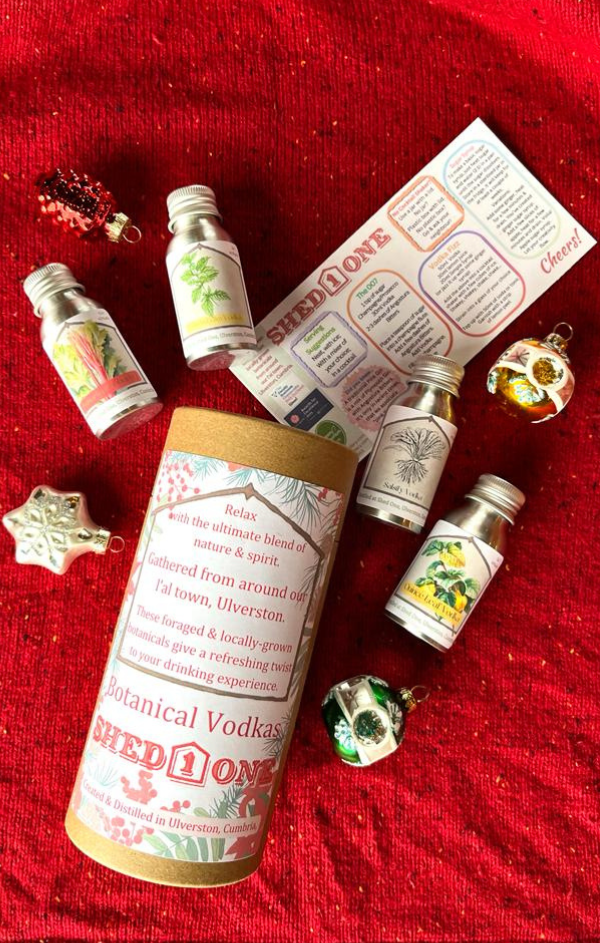 The Botanical Vodka Gift Tube: A Celebration of Nature's Bounty
Shed One's Botanical Vodka is not your average vodka. These spirits have been created using foraged and locally-grown botanicals, all from around a mile radius of Shed One. Each vodka is made with a particular botanical. There is Rhubarb, Quince, Lemon Balm, Elderflower. Then there are the more unusual; for example, Salsify, Rhododendron and Geranium. There are 4 x 5cl vodkas in each gift tube, plus a cocktail and information sheet to help you create your own unique drinks. These are festive gifts that look as good in the box as they do in your glass!
Serve neat, with ice and your choice of mixer, or make up some cocktails with your family and friends.

Sustainability is more important than ever, and gifts that reflect this value are increasingly sought. Shed One is committed to sustainability, from the locally sourced ingredients used in their spirits, to their production process, and even their packaging. By choosing Shed One's gift tubes, you're not only offering a unique, flavourful gift, but also one that aligns with the values of environmental responsibility. Festive gifts that win in taste and style and are planet-friendly. Plus, they are affordable.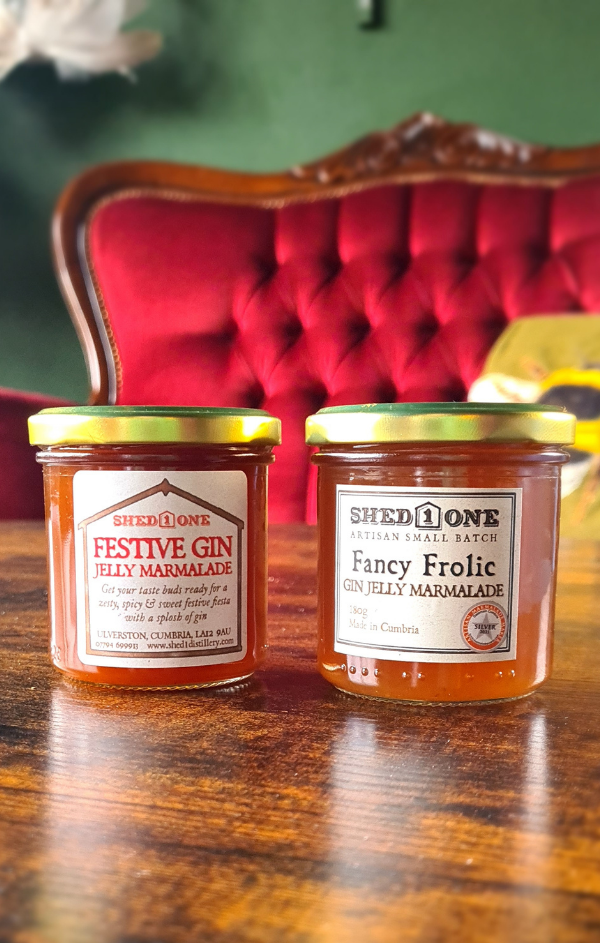 The Perfect Festive Gifts for the Festive Season
This festive season, give your loved ones a taste of Cumbrian quality and sustainability with Shed One's Festive Bramble Gin Elixir Gift Tube and Botanical Vodka Gift Tube. And that's not all, their Festive Gifts continue with their Festive Tipple Gin (Great Taste Award), Festive Gin Jelly Marmalade (part of every sale goes into Shed One's Marmalade Fund and is then donated to charity). Coming soon, Festive Tipple Candles made with eco soya wax and natural botanical oils.
Bring a piece of Cumbria to your Christmas celebration with Shed One.