Earth Month, April 2023
From our partners, Ecologi:
Earth Day aims to highlight the power that we hold as individuals, as each and every one of us can really make a difference together – through the power of collective action.
More than 1 billion people in 192 countries now participate in Earth Day activities each year, making it the largest civic observance in the world.
You could also register for an Earth Day event near your hometown or join a Cleanup. Earthday.org also provides 52 Ways to Get Involved with Earth Day to help you choose an action.
If you're looking to start making a positive impact on the environment today, you can also read our Ecologi guide to Environmental activism, which also talks about making your personal finances greener, and for businesses head to our Ecologi Zero page to learn more about our real-time carbon footprinting product for every business.
Earth Day is April 17th.
But you can make a difference any day of any month!
This is our Environmental Sustainability Infographic showing actions we have taken. We've also added a second hand IBC to store our "waste" water to be used to water our pallet garden. Our team take part in face to face workshops and online eco-training. This keeps us all up to date with latest developments, plus can inspire us to add more green initiatives.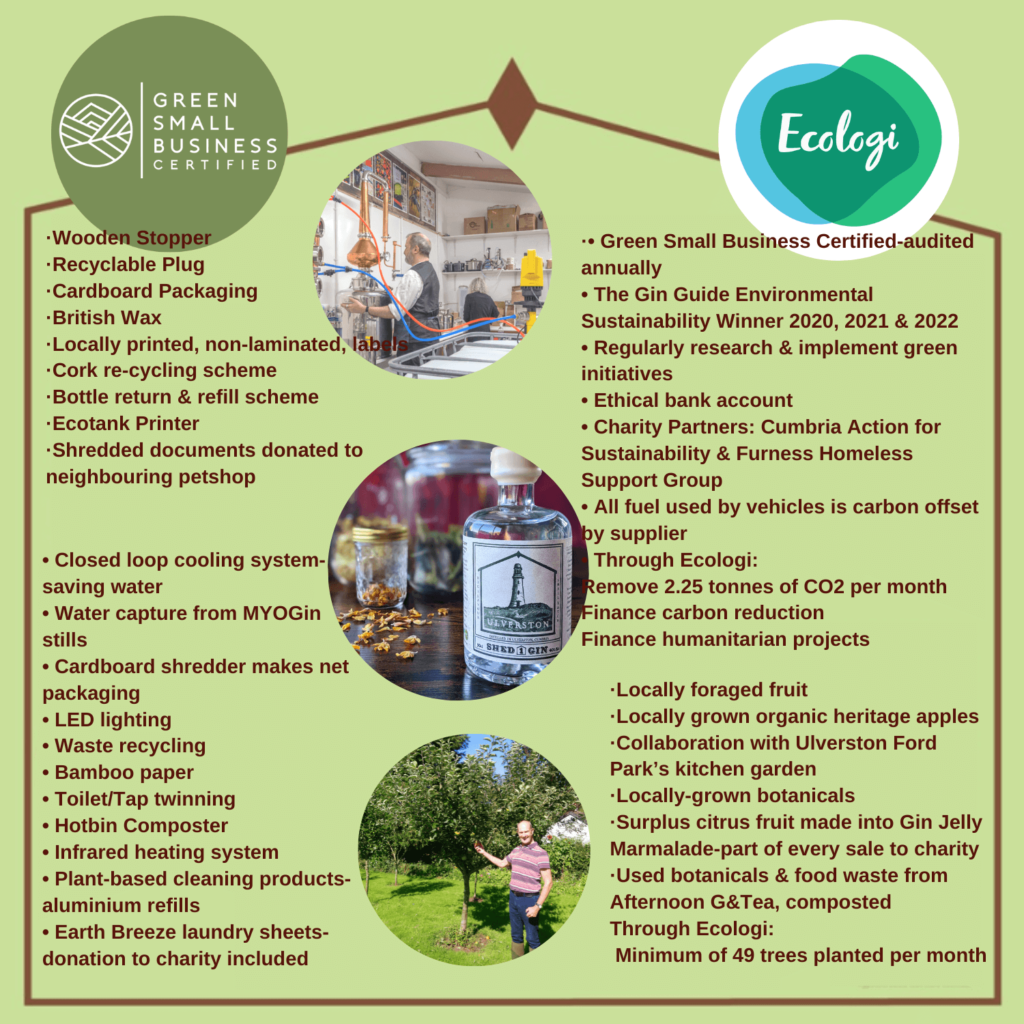 For more information about our initiatives, read our Sustainability Commitment.
Awards
Shed One, Winner of The Gin Guide's Environmental Sustainability Award: 2020/2021 & 2022.
Green Small Business Certified. Audited yearly.
Green Tourism Silver Award