In der Zwischenzeit haben wir einige großartige Neuigkeiten! Später in diesem Jahr werden wir in einen größeren Schuppen umziehen, was bedeutet, dass wir Platz für ein Besucherzentrum haben. Es gibt Gin-Verkostungen, Gin-Nachmittagstees und Sie können sogar Ihren eigenen Gin zubereiten!
Willkommen bei Shed 1 Gin! Im Oktober 2016 in einem Gartenhaus in der Marktgemeinde Ulverston am Rande des englischen Lake District eingerichtet. Wir sind Ehemann-Ehefrau-Team, Andy & Zoe Arnold-Bennett, die preisgekrönte, kleine Chargen mit großem Geschmack herstellen. Wir sind Cumbrias und möglicherweise Englands kleinste Gin-Brennerei!
Nur 10 Monate nach unserem Start im August 2017 erhielten wir für Cuckolds Revenge einen Great Taste 2 Star (Outstanding) Award. Shed Loads of Love wurde 2018 mit einem 1-Stern (Simply Delicious) ausgezeichnet. 2019 gewannen wir einen Cumbria Family Business Award.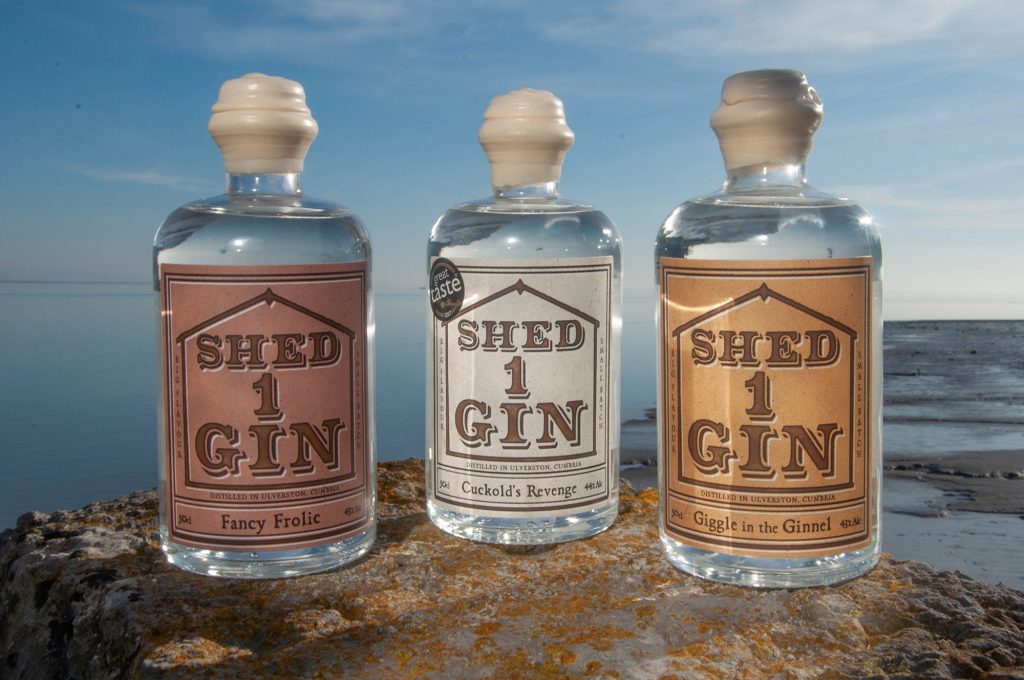 Bienvenue chez Shed 1 Gin! Établi dans un abri de jardin en octobre 2016, dans la ville commerçante d'Ulverston, à la périphérie de English Lake District. Andy & Zoe Arnold-Bennett, notre équipe composée de mari et femme, produisons des gins primés, à petits lots et à saveur élevée. Nous sommes la plus petite distillerie de gin de Cumbria, et peut-être d'Angleterre!
En attendant, nous avons de bonnes nouvelles! Plus tard cette année, nous déménagerons dans un hangar plus grand, ce qui signifie que nous aurons de la place pour un centre d'accueil. Il y aura des dégustations de gin, des thés de l'après-midi et vous pourrez même vous faire plaisir en fabriquant votre propre gin!
Dix mois seulement après son lancement, en août 2017, nous avons reçu un prix Great Taste 2 étoiles pour la vengeance de Cuckold. Shed Loads of Love a reçu un grand goût 1 étoile (Simply Delicious) en 2018. En 2019, nous avons remporté le prix Cumbria Family Business Award.
Bienvenido a Shed 1 Gin! Establecido en un cobertizo de jardín en octubre de 2016, en la ciudad comercial de Ulverston, en las afueras del Distrito de los Lagos de Inglaterra. Somos un equipo formado por marido y mujer, Andy y Zoe Arnold-Bennett, que producen gins de gran sabor, ganadores de premios, pequeños lotes. ¡Somos la destilería de ginebra más pequeña de Cumbria, y posiblemente de Inglaterra!
Mientras tanto, tenemos una gran noticia! Más adelante este año nos mudaremos a un cobertizo más grande y eso significa que tendremos espacio para un centro de visitantes. Habrá degustaciones de ginebra, tés de ginebra por la tarde e incluso podrás disfrutar haciendo tu propia ginebra.
Tan solo 10 meses después del lanzamiento, en agosto de 2017, recibimos el premio Great Taste 2 star (Sobresaliente) por Cuckold's Revenge. Shed Loads of Love recibió un gran sabor de 1 estrella (Simply Delicious) en 2018. En 2019 ganamos el premio Cumbria Family Business Award.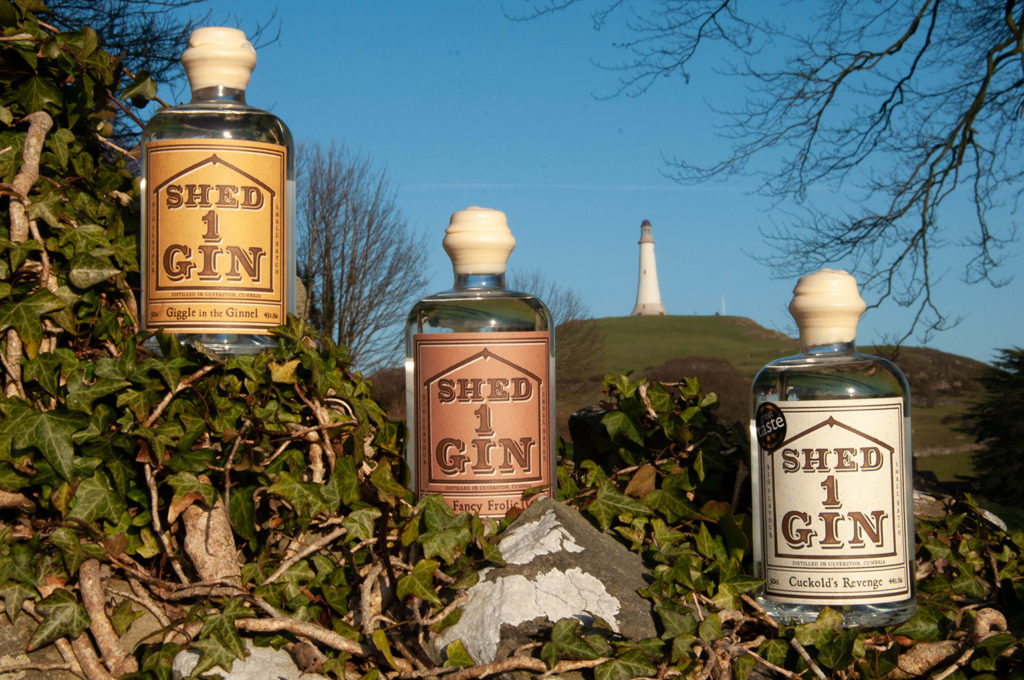 Benvenuto a Shed 1 Gin! Stabilito in un capanno da giardino nel mese di ottobre 2016, nella città mercato di Ulverston, alla periferia del Lake District inglese. Siamo un team di marito e moglie, Andy & Zoe Arnold-Bennett, che produce gin pluripremiati e di grande gusto. Siamo la Cumbria's, e forse l'Inghilterra, la più piccola distilleria di gin!
Nel frattempo, abbiamo delle ottime notizie! Più tardi quest'anno ci trasferiremo in un capannone più grande e questo significa che avremo spazio per un centro visitatori. Ci saranno degustazioni di gin, tè pomeridiani e potrai persino divertirti con il tuo gin!
Appena 10 mesi dopo il lancio, nell'agosto 2017, abbiamo ricevuto il premio Great Taste 2 stelle (eccezionale) per Cuckold's Revenge. Shed Loads of Love ha vinto un Great Taste a 1 stella (Simply Delicious) nel 2018. Nel 2019 abbiamo vinto un Cumbria Family Business Award.