Shortlisted: The World's Best Gin Visitor Attraction, 2021
Welcome to The Old Calf Shed, Shed 1 Gin Distillery and Visitor Centre. We're situated on the outskirts of the Lake District, in the lovely market town of Ulverston, Cumbria. Who are we? Husband and wife team, Andy and Zoe Arnold-Bennett.
We launched Shed 1 Distillery in October, 2016, from our 7×7 foot garden shed. Three years later we moved the gin distillery to our new premises, just a stone's throw away. What's great about the Shed's new home is that we have enough space for a Visitor Centre. Here, you can book a Tour of our Gin Distillery with Gin Tastings. If you're interested in making your own gin you can! We're the first gin distillery in Cumbria and the Lake District to offer both Distilled Gin and Bath Tub Gin making experiences. There's also plenty of car parking space and we're wheelchair-friendly throughout.
Please note: due to Covid, we can't accept walk-ins for the bar and all visits must be booked. For more information about how we have reopened the Shed, please read our blog.
You can find out more about our Gin Experiences by clicking on the links above (and at the bottom of the page).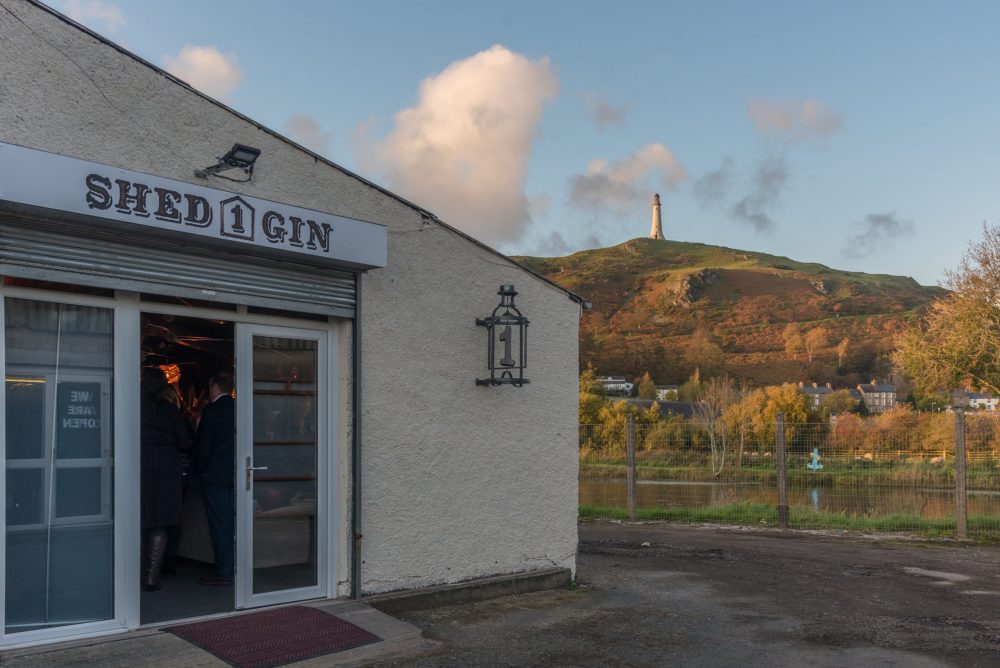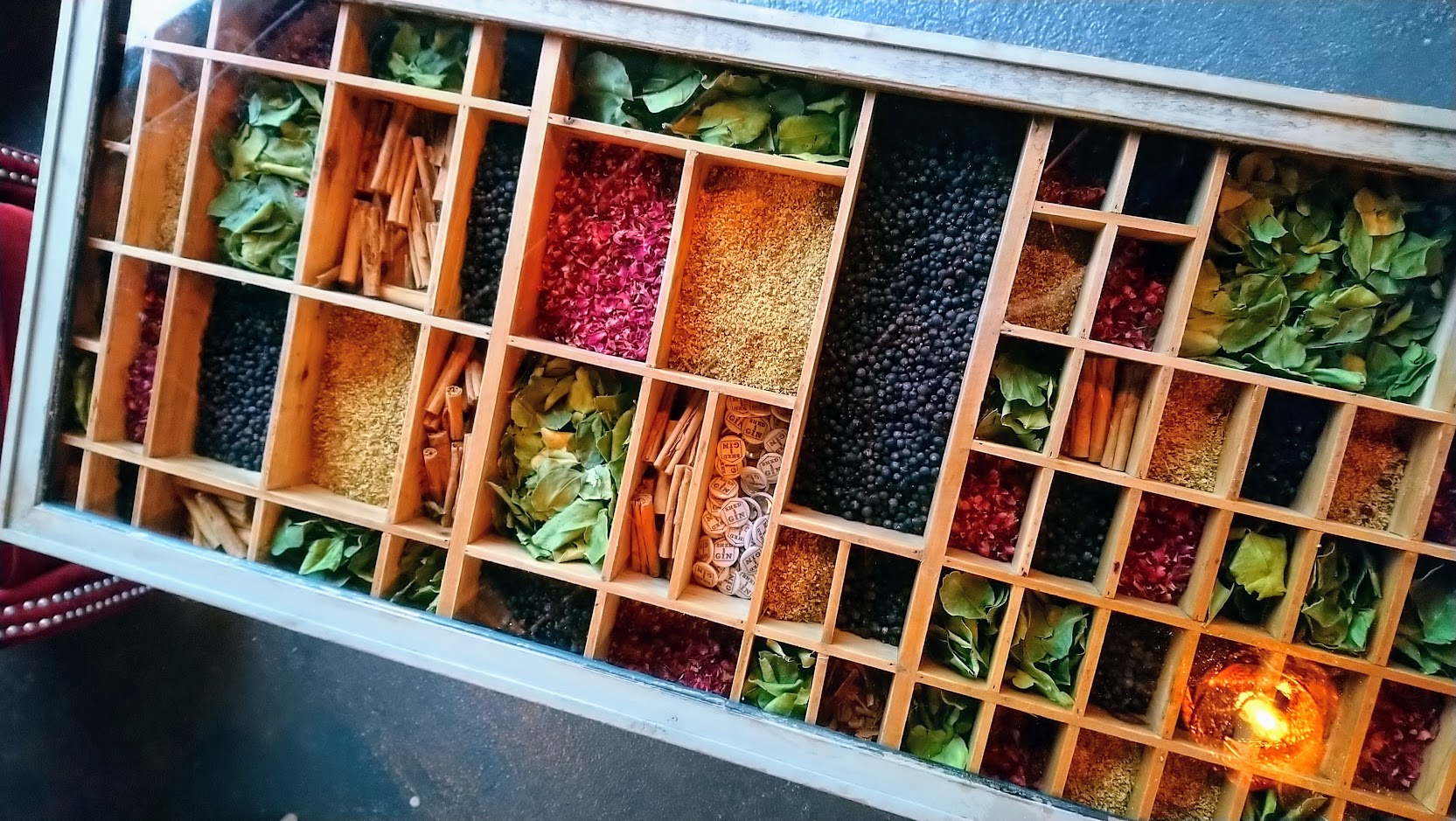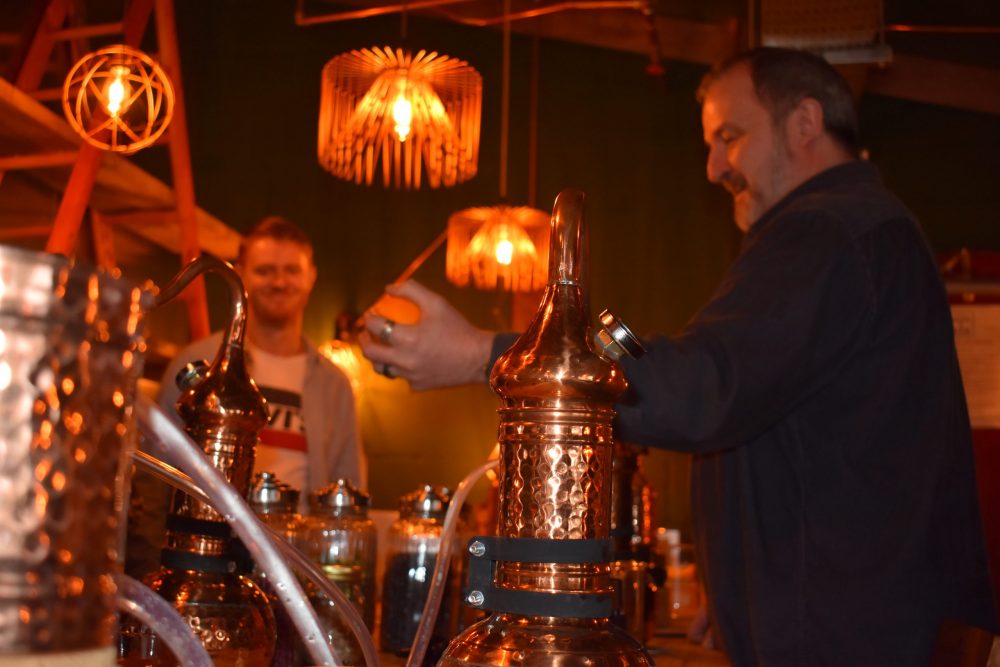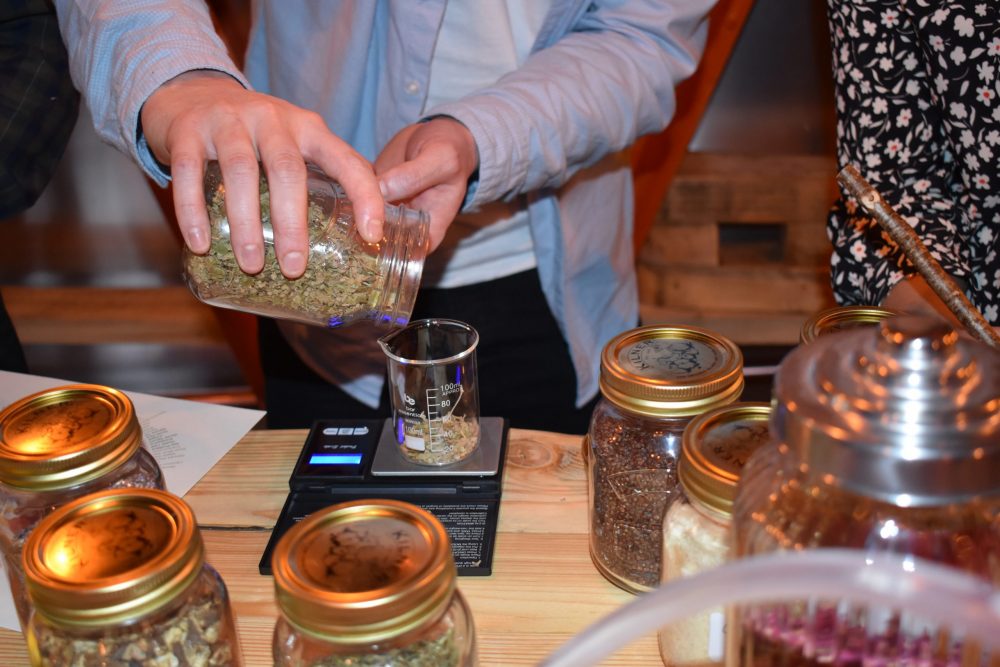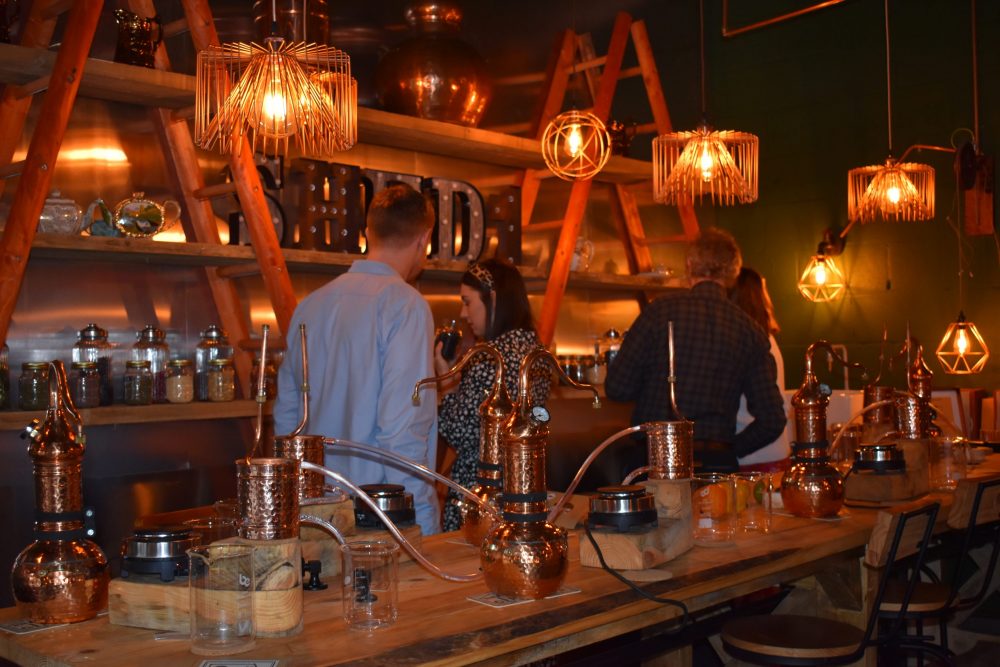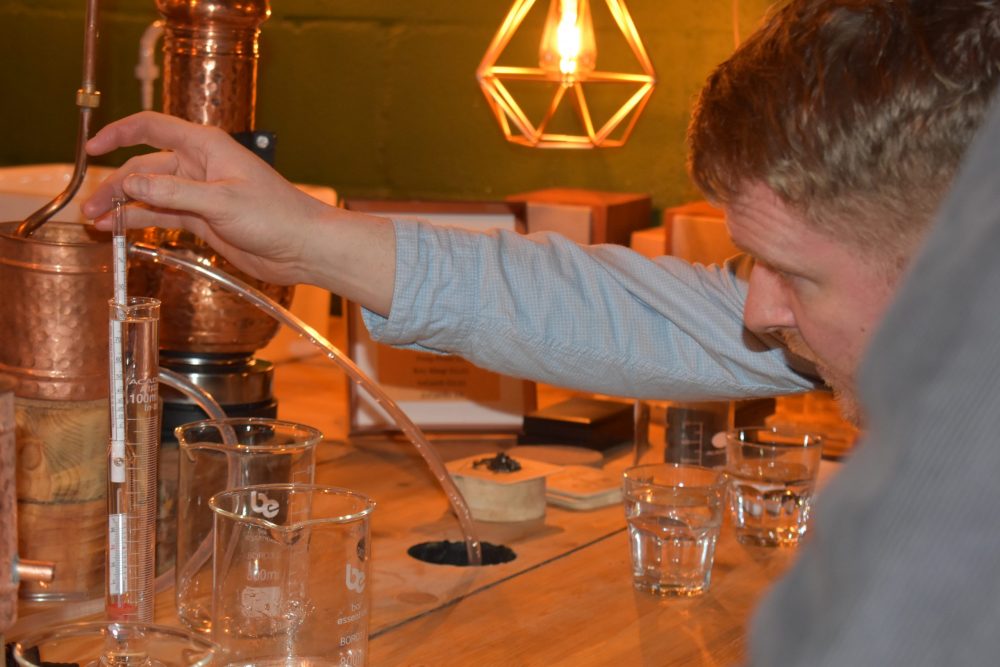 Afternoon G&Tea
Do you like some sweet treats with your gin? We've created an Afternoon G&Tea made up of scones, finger sandwiches and sweet treats that include some of the botanicals we use in our gin making. For example, our Eclairs are filled with a chocolate, orange and cardamon delight. Orange and cardamon are botanicals found in our Cuckold's Revenge Gin. The Blackcurrant Mousse has an added splosh of our Blackcurrant Gin Elixir. As for our Scones, they have a juniper glaze brushed over the top which gives a lovely, ginny taste. We also source local ingredients from Cumbria and the Lake District. The lovely teas and coffees are supplied by Penningtons Coffee Roasters and Tea Merchants who ethically source their coffee.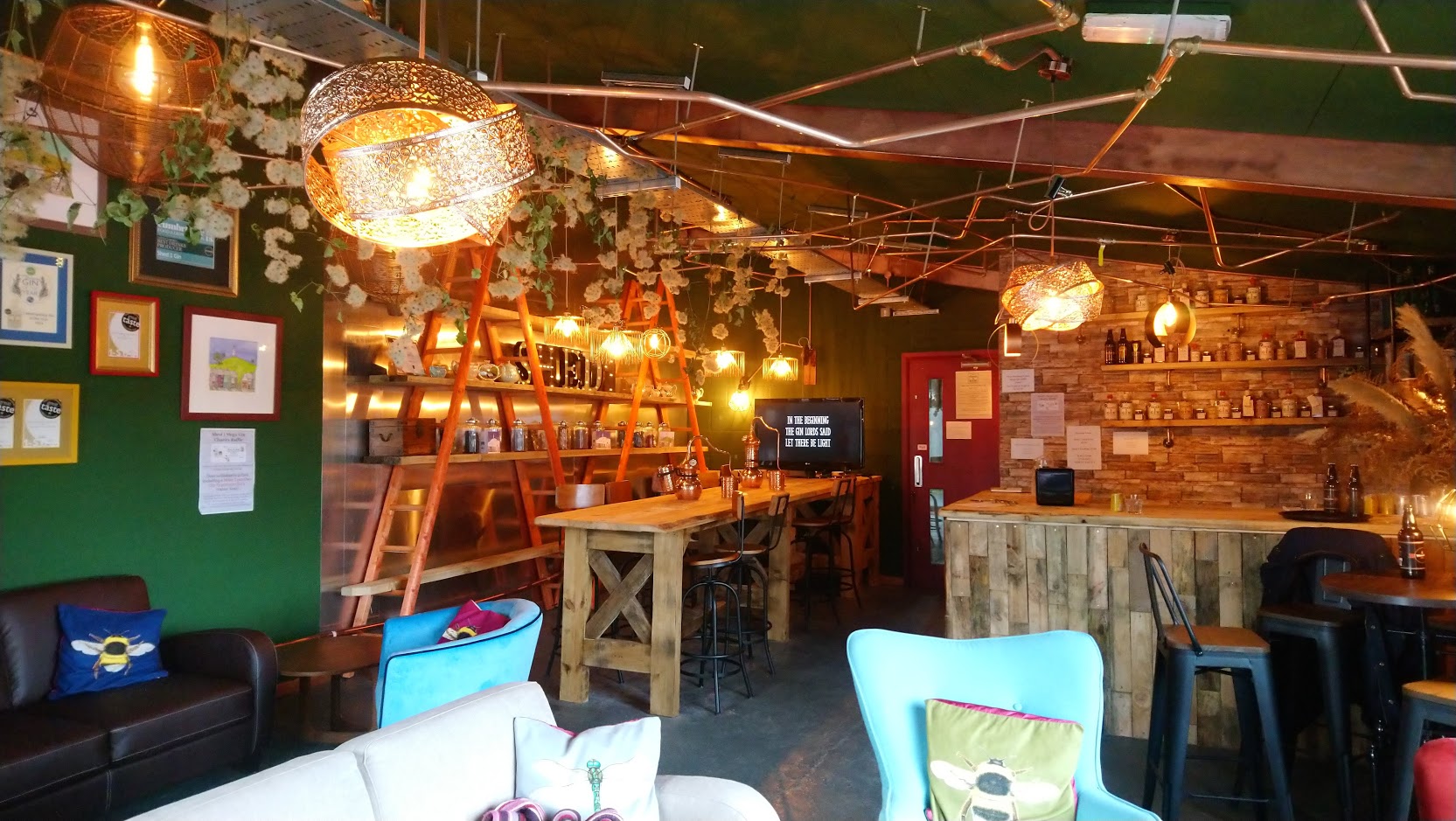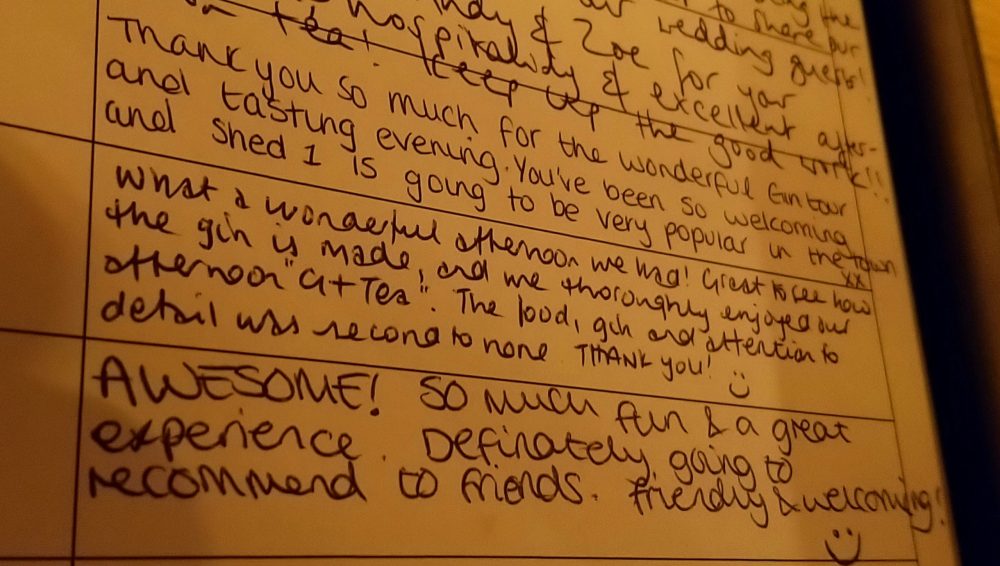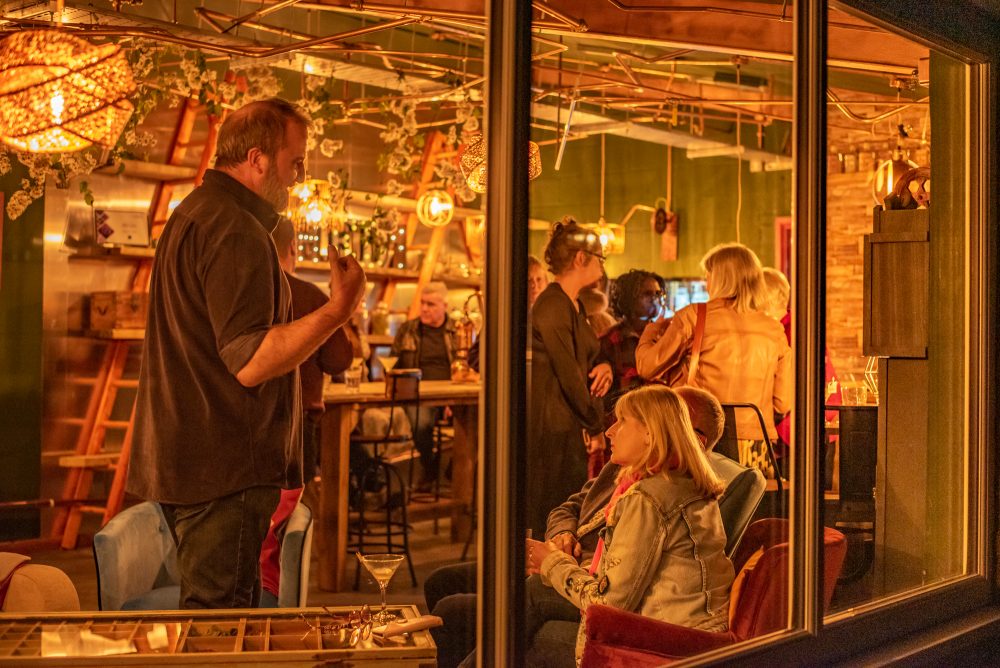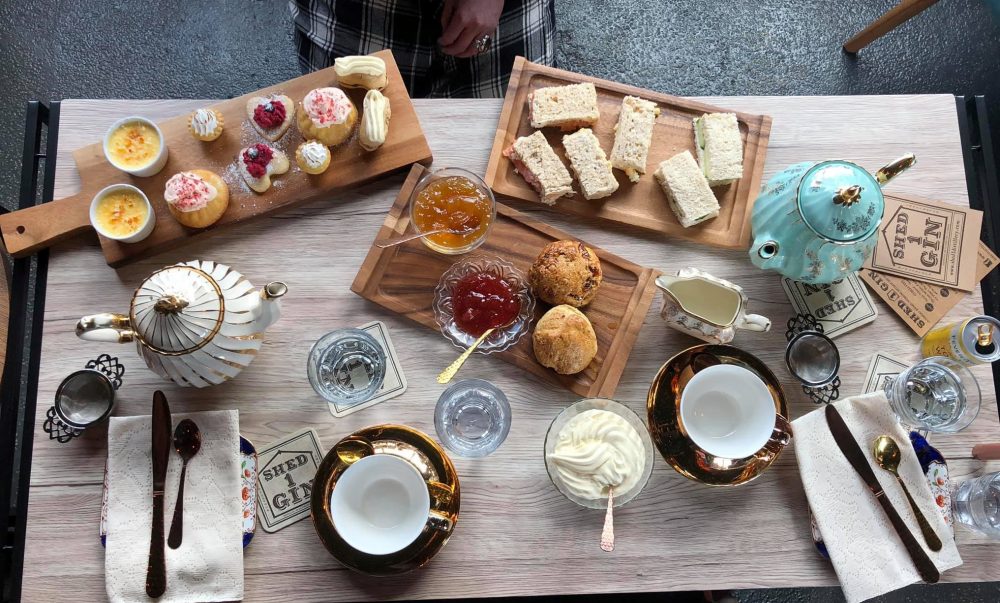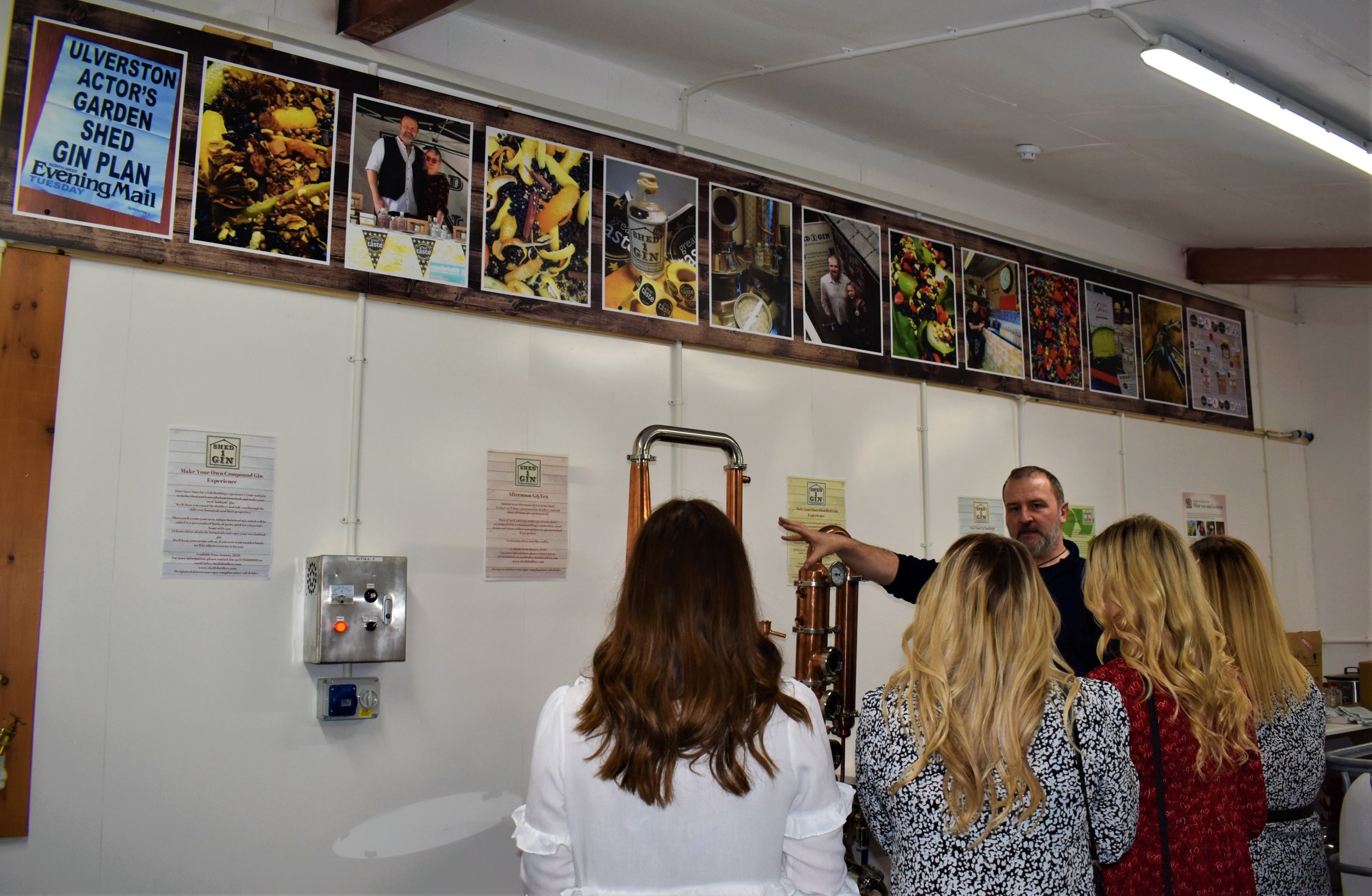 74908759_424426908271456_3826791632825483264_n
Private Events & Wedding Venue
Are you looking for a Venue for your Private Event? The Visitor Centre with its bar, stylish look and fabulous view of Ulverston's iconic Pepperpot is perfect for a party. We can also help you arrange catering, and point you to a fabulous local mixologist for all your cocktail needs. Whether you're local to Cumbria and the Lake District or you're coming from further afield, there's lots of lovely accommodation in Ulverston so you can leave the car and enjoy your celebration.
Even more exciting is that both the Gin Distillery & The Old Calf Shed Bar are licensed Wedding Venues. What better place for gin lovers to tie the knot? You can even create your very own signature gin to serve to your guests!