Hello Everyone!
We are very grateful to HIGH WINDS COMMUNITY ENERGY for this generous donation. It means we can continue to produce sanitiser without having to ask you, the lovely public, for more donations.
We are also pleased to say that having plugged some gaps for council departments it looks like PPE is now getting to them through normal channels so we're keeping our fingers crossed that things are starting to settle down.
Having said that, we are continuing to supply to many and this week we have a few schools on our list. If you are or know of any groups, charities and organisations who are in need, please let us know.
"High Winds Coop manages the community wind farm above Ulverston on behalf of its members. Each year the wind farm donates to energy projects in the local area. We are delighted to make a contribution to Shed 1 Gin, a local business, diversifying in these difficult times to provide hand sanitiser to local places of need. If you'd like to know more about High Winds or to become a member via the latest share offer then please visit https://www.highwinds.coop/  To see how our funding benefits the local community then please visit Baywind Energy Community Trust "
As for the Shed. We have re-introduced our delivery/click and collect Afternoon G&Teas and they are proving as popular as ever. If you live in the Ulverston area please get in touch ([email protected] or 07794699913) to find out how you can order for your special event, or simply a lock down treat. AND, there is 10% off with discount code: ginstar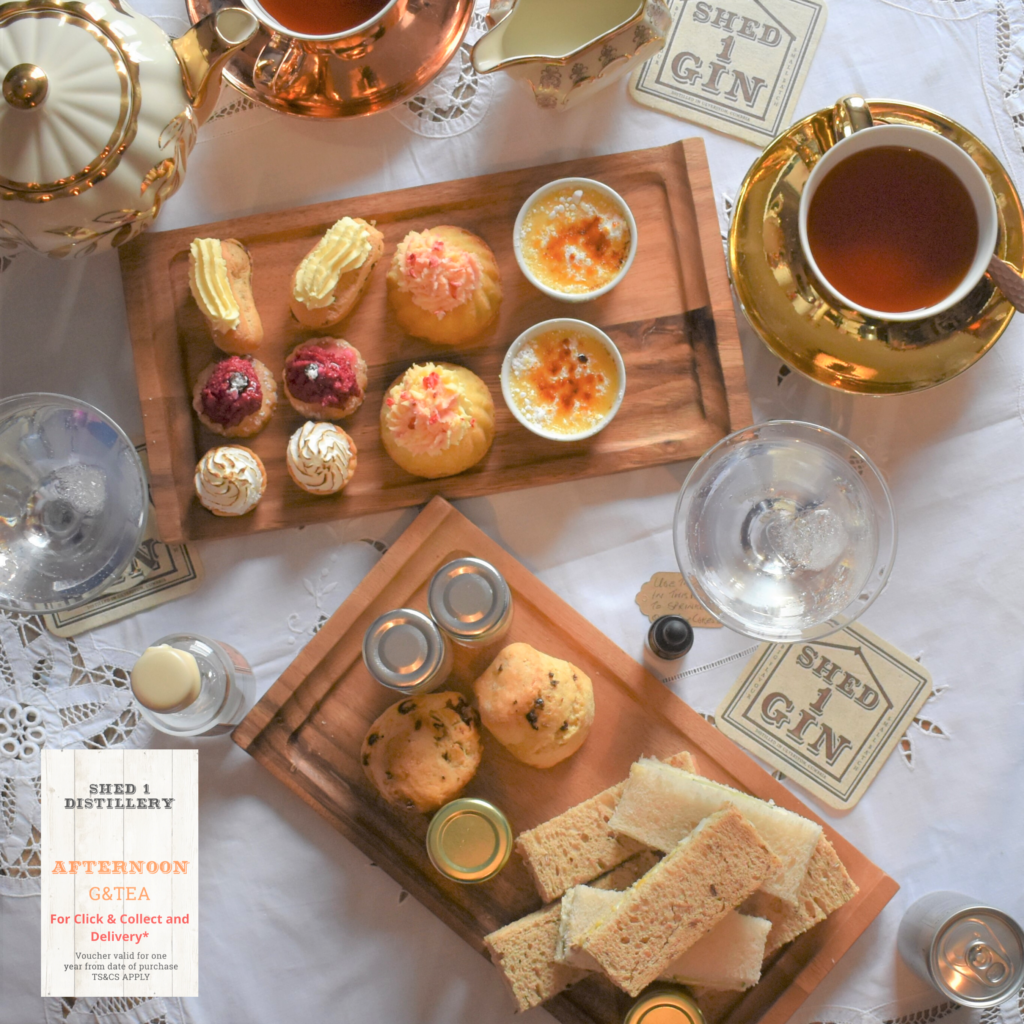 One last thing for now, watch out for a new, virtual event coming later in May. The Northern Food & Drink Virtual Festival is going to be a day of virtual demos and talks and, of course, we'll be there with the GIN! We'll be posting more details in the next few days.
Take care and stay safe, Andy & Zoe
*Discount code can be used against all the products online, except our triple gift packs.