Lake District micro gin producer is a four-time finalist in the North West Family Business Awards 2023!
Shed One, a small batch craft gin producer on the edge of the Lake District has been named as a finalist in four categories at the North West Family Business Awards 2023.
Co-owned and run by husband and wife team, Andy & Zoe Arnold-Bennett, Shed One has seen off strong competition with a record number of family businesses entering the awards from across the entire North West region.
The Ulverston-based business has been successfully shortlisted in each of the following categories:
Food & Drink Producers (small)
Equality, Diversity & Inclusion
Leisure & Tourism (small)
People's Choice Cumbria
This year's North West Family Business Awards ceremony will be held at The Concorde Conference Centre near Manchester Airport on Friday 19th May. The first class event will be co-hosted by Dave Clarkson and Sue Howorth of The Family Business Community, alongside renowned food and drink writer and presenter, Nigel Barden.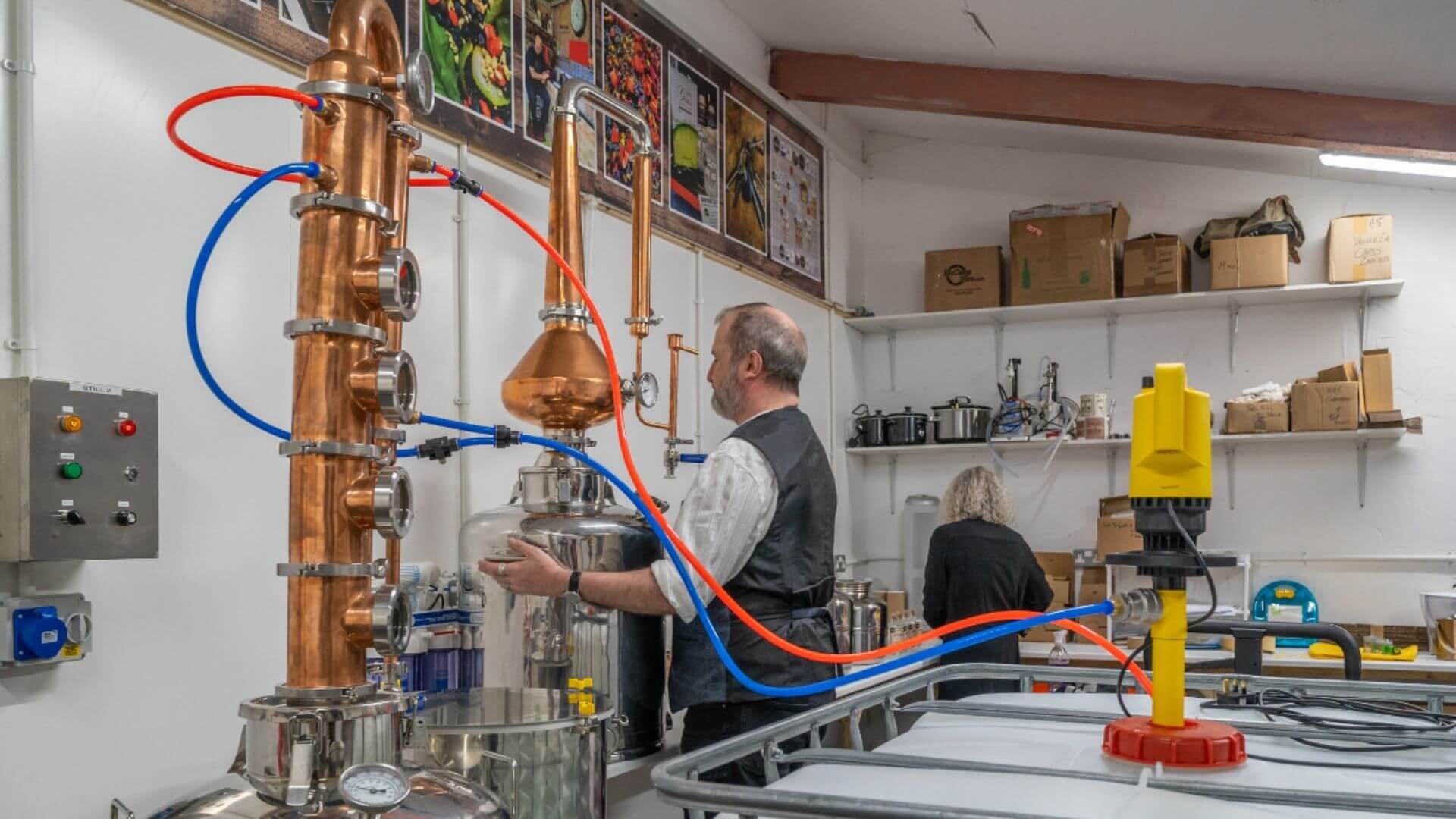 Overwhelmed!
Shed One co-owner and founder, Zoe Arnold-Bennett, said: "It's quite overwhelming to be finalists in as many as four categories, which just goes to show the many facets of Shed One. With our ever-growing range of gin-based experiences at the distillery, we've developed into so much more than when we originally started as a gin producer.  And of course we're delighted the North West Family Business Awards judges have recognised this too.
"We're a true family business in every sense and many of our loyal customers tell us they feel proud to be welcomed in as part of the Shed One family. In fact, back in 2019, we received the 'Going Places' accolade at these very awards! So, four years on, we hope to prove them right and will be looking forward to the event in Manchester!"
Shed One
Shed One produces eight premium gins, gin liqueurs, and gin jelly marmalade from a former old calf shed distillery in Ulverston. The award winning visitor attraction also hosts distillery tours and gin tastings, Afternoon G&Teas, intimate weddings and gin elopements, and a wide range of gin-based experiences.
North West Family Business Awards
Co-founder and Director of The North West Family Business Awards, Sue Howorth, said: "We were inundated with some incredible entries, and we have been burning the midnight oil to get through them as they came in right up to the wire. The judges had extremely difficult decisions to make so the finalists should be extremely proud of themselves!
Co-director, Dave Clarkson added: "A huge thank you to everyone who has taken the time to fill out an application form and enter. We've been absolutely blown away by the strength and diversity of applications."
Sue Bagguley from Siemens PLC near Manchester, and who were the hosts of The North West Family Business Awards Judging Day, said: "The number and quality of applications from across the North West has been outstanding, the businesses are clearly proud to be family businesses and the detail in many of the entries has demonstrated that they are very progressive and innovative."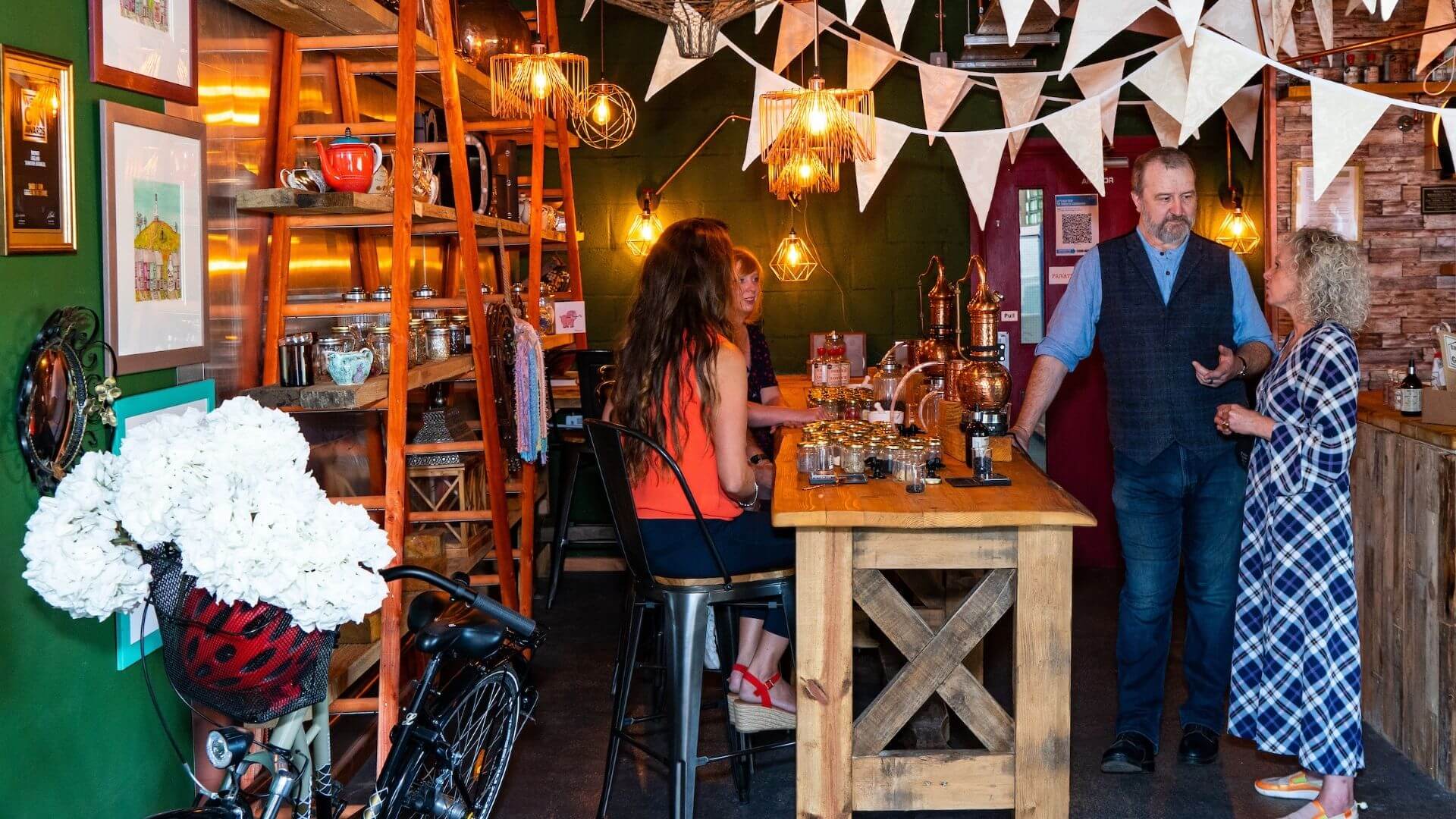 The finalists will now receive a visit from a specially selected panel of expert judges before the final decisions are made. The winners will be announced at what promises to be a fun and vibrant awards celebration on Friday 19th May 2023. You can find out more about the awards by visiting: https://www.northwestfamilybusinessawards.co.uk.