What an exciting week we've had! Lots of Afternoon G&Teas, a Gin Tour and Tasting, the first private party in the Shed, and a Make Your Own Gin Workshop. Next week we'll be back creating more gin so we can restock our shelves and our stockists. Chilli Fest has proved very popular, lately.
And then, on top of all that, we are named as a Finalist in the Cumbria Life Magazine Food & Drink Awards 2020.  You can read more about it here. When we realised the date for entry had passed we kicked ourselves as we'd missed it. But then, huge surprise, we found that we were a finalist through being nominated! So, whoever did that, thank you very much!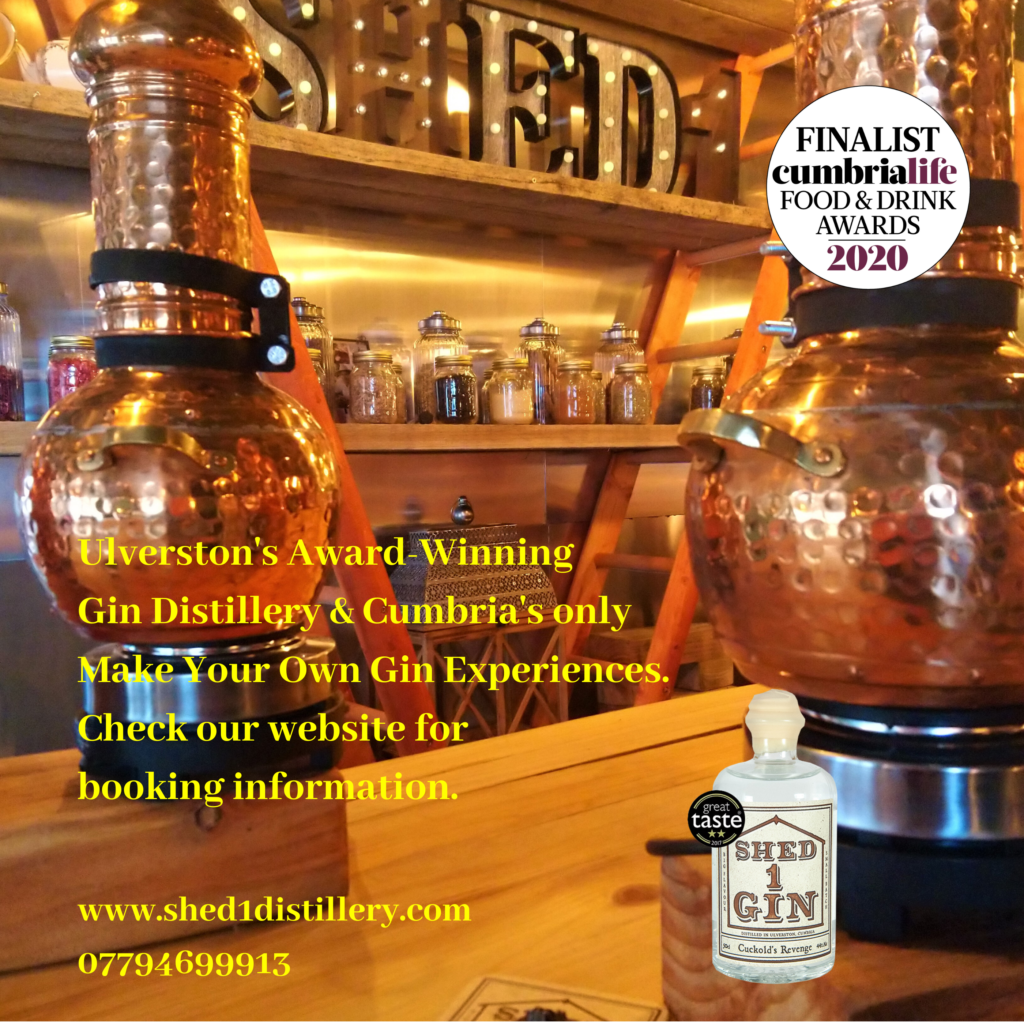 We love what we do and we're lucky to be able to do it. With the new Shed we can now interact with our customers in a more personal way than we could at markets and shows. It is hard work, we do falter sometimes when professional and personal issues seem overwhelming, and it is just the two of us, for now. However, the feedback we get from the public and being recognised for what we are achieving by professional bodies truly does keep us going, and reminds us why we got into this in the first place...For the love of Gin!
Good luck to all the finalists. In our category we're in good company with Eva's Organics and The Lakes Distillery. Whatever the outcome, it's going to be a good do in Kendal on March 5th. Plus, TV chef and presenter Phil VIckery will be compering!
Cheers!