Cake makers Ginger Bakers has launched a new addition to their seasonal cake range made in collaboration with local gin distillery Shed 1, based in Ulverston.
Ginger Baker's resident cupids have hand-baked a show-stopping Valentine's cake to share the love this year. "This stunning pistachio sponge with its delicate hint of rose, is covered with a delicious layer of icing and smothered with a gin-based drizzle, made from Shed 1 Gin's Great Taste award-winning Shed Loads of Love Gin, and is topped off with chopped pistachios and edible rose petals.
This deliciously tempting Valentine's Day treat is the second collaboration between the Cumbria based food and drink producers, who are also both national finalists in the Rural Business Awards: Ginger Bakers as Best Food Producer and Shed 1 as Best Drinks Producer.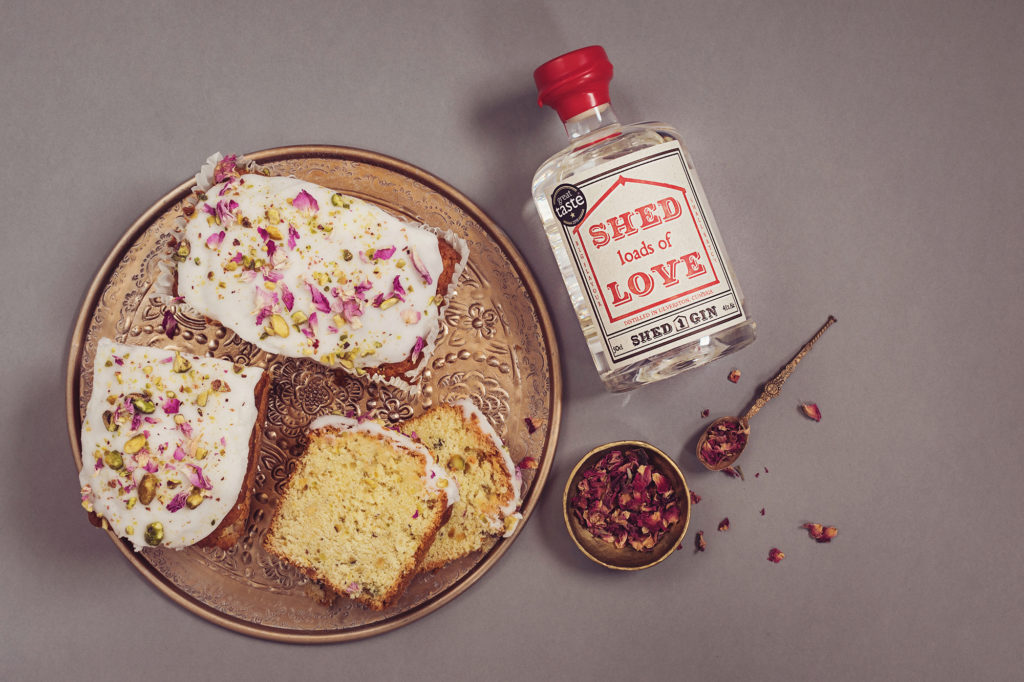 Ginger Bakers pistachio, rose and gin cake is available for nationwide delivery in time for Valentine's Day priced at £7.00 + postage and packing.
Lisa Smith of Ginger Bakers said: "At Ginger Bakers, we love to surprise our customers with new and interesting cakes. Shed 1 Distillery produces incredibly smooth and expertly made gins and I am delighted to be collaborating with them once more to create the perfect Valentine's cake.''
Zoe Arnold-Bennett of Shed 1 Distillery, added: ''When Lisa approached us about working on another cake with her, we jumped right in. At Shed 1 Distillery we're known for producing gins with bold flavours and again combining one of our award-winning gins with Lisa's cake know how has created something really special to enjoy with your loved one this Valentine's.''
We've relaunched this year's Shed Loads of Love with added bling! Each 50cl bottle now contains 24k Gold Leaf, Champagne Leaf & Silver Leaf.