What incredible news to be winner of Visitor Attraction of the Year in the World Icons of Gin Awards!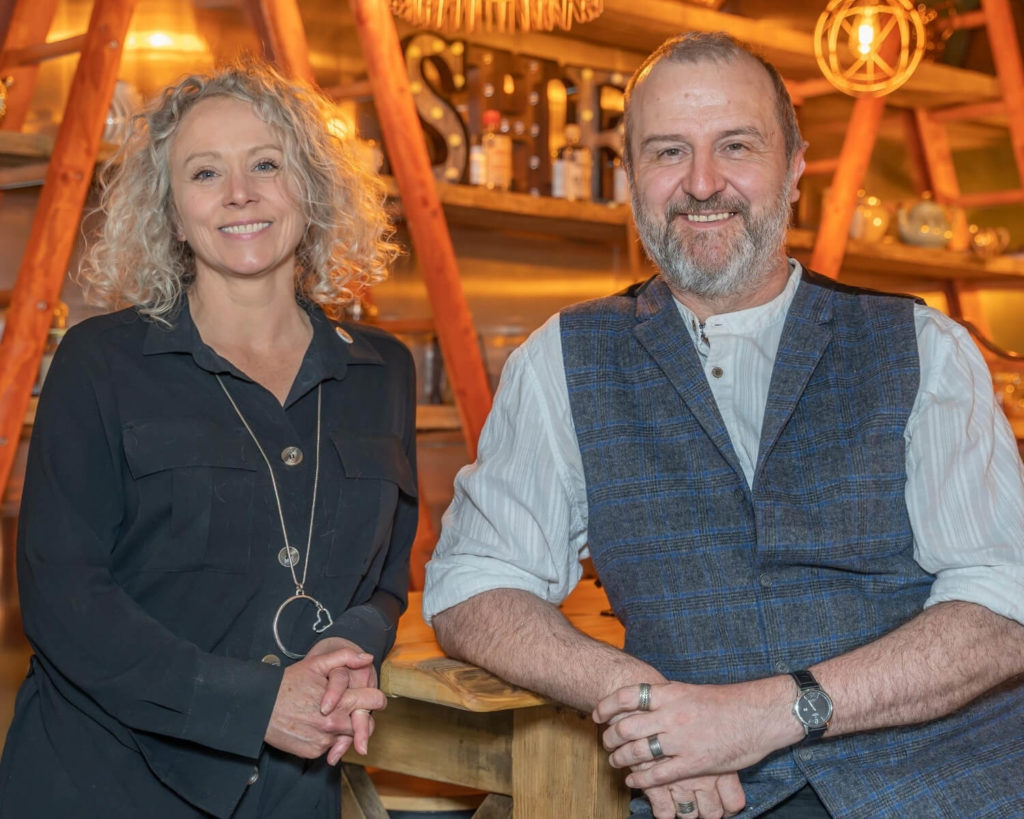 Our Visitor Attraction and Gin experiences were launched in January 2020 and then we had to close in the March due to the pandemic. Undeterred we went online with Gin Tastings and we created a Make Your Own Gin Tin with a How-To video link, featuring us. During this time we also delivered our Afternoon G&Teas and started Click and Collect. Between lockdowns we hosted social bubbles and even had our first WEDDING! We have been fully up and running for a while now and bookings for 2022 are going very well! As the owners and distillers, we host all the experiences and we love to pass on our story and show our guests why we love what we do.
At our Visitor Attraction you can enjoy Afternoon G&Tea, Distillery Tours & Gin Tastings and Make Your Own Gin. All our hosted by us and include a distillery tour. Our Shed is wheelchair-friendly throughout.
The Lake District – now home to the World's Best Gin Visitor Attraction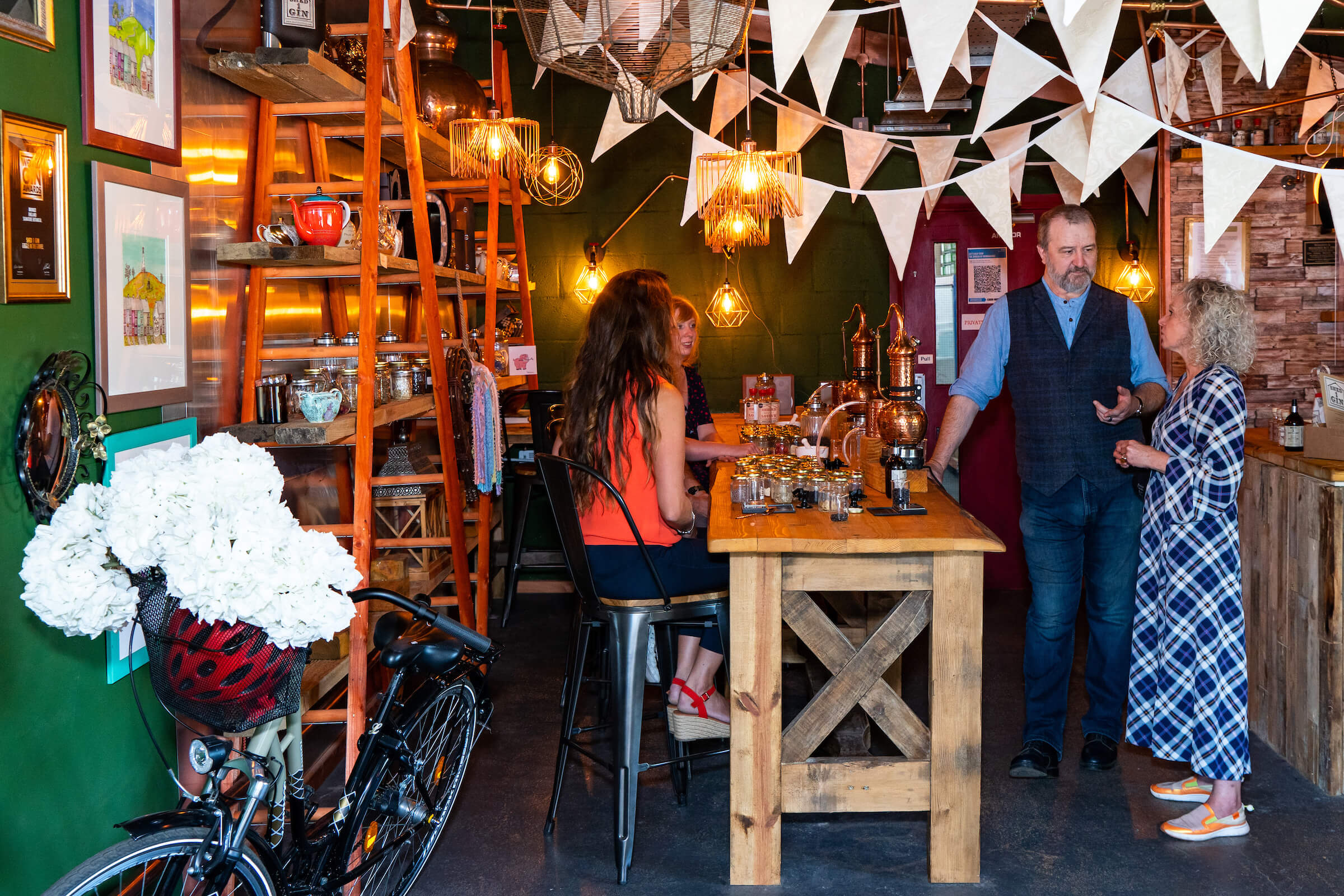 A small batch craft gin producer on the edge of the Lake District has been awarded 'Visitor Attraction of the Year' in the World Gin Awards, Icons of Gin 2022.
Shed 1 Gin Distillery in Ulverston offers an intimate visitor experience inside a quirky, atmospheric former old calf shed on a working auction mart. It is also the only place in the county where people can learn how to make their own gin directly with the distillers.
The annual awards, held by Gin Magazine, comprise of entries from gin producers across the globe; from the UK and Europe, to the United States and Australia. In the UK alone, there are now more than 60 different gin-based visitor attractions.
Presenting the awards virtually, Bethany Whymark, editor of Gin Magazine, said: "These awards recognise that it takes far more than just great liquid to keep the gin world turning. It takes whole distillery teams, retailers, communicators, bar tenders and more."
We launched, then we had to shut, then we launched again!
Shed 1 Distillery launched its experience programme in January 2020 but it was called to a halt just two months later. Undeterred the owners started hosting online gin tastings and developed a virtual 'make your own gin guide'. Once able they began hosting social bubble tours, tastings, and afternoon G&Teas with homemade sweet treats, which have gone down a storm with guests. It currently hosts Cumbria's only 'make your own gin experience' and also holds a licence as a wedding venue. The adversity in which these achievements were made makes them all the more outstanding.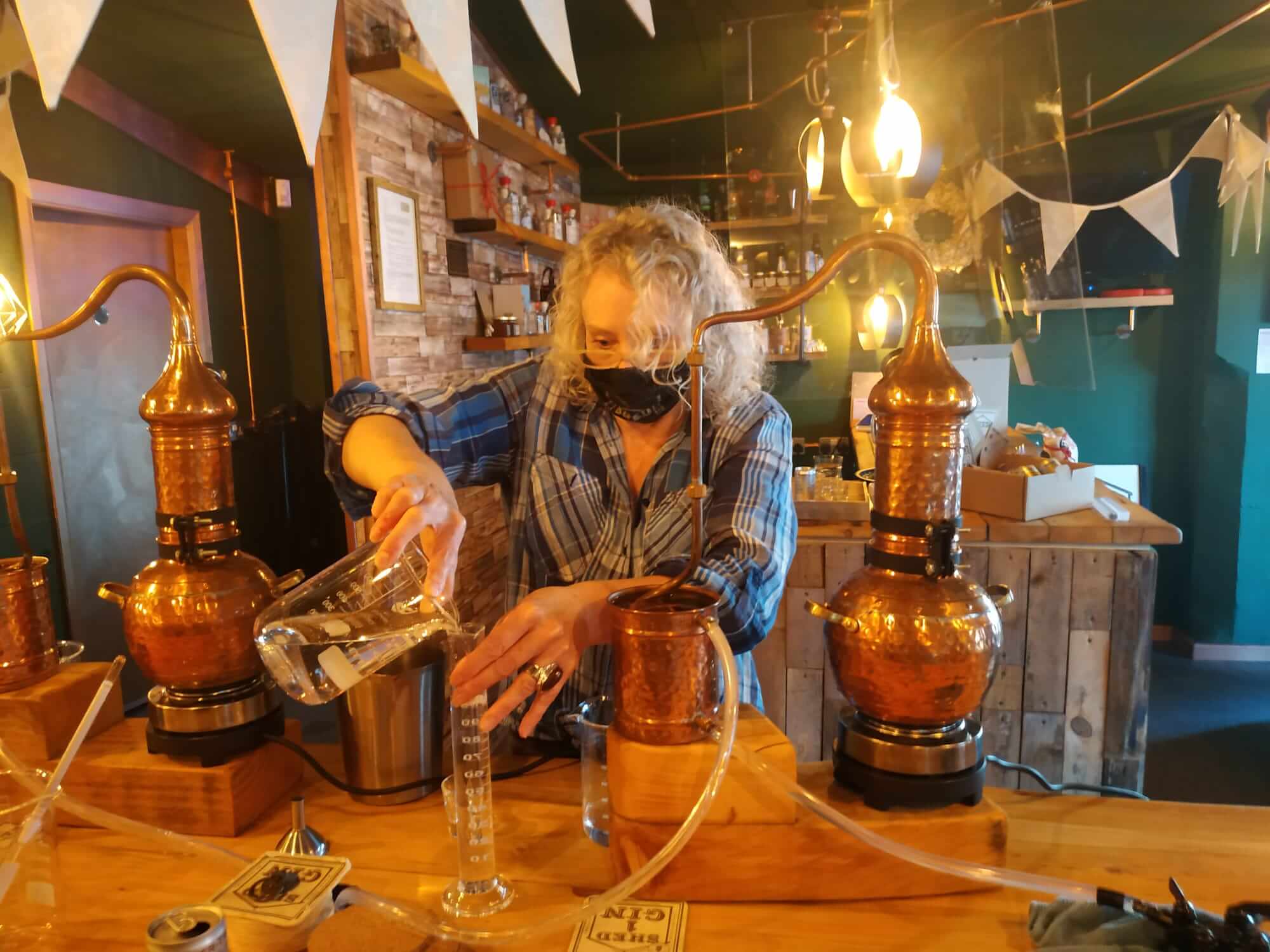 As an 'Icon of Gin', Shed 1 Distillery has been recognised as one of the very best and brightest places in the gin industry!  Andy and Zoe Arnold-Bennett have been honoured for working tirelessly for the growth of the industry. Zoe, said: "We're completely blown away to receive this recognition on a truly global scale for our micro distillery, and delighted the judges have seen how much effort we put into providing a first class visitor experience. There are hundreds of gin attractions all over the world as our favourite spirit continues to attract new drinkers and we're delighted to be doing our bit to spread the gin love!"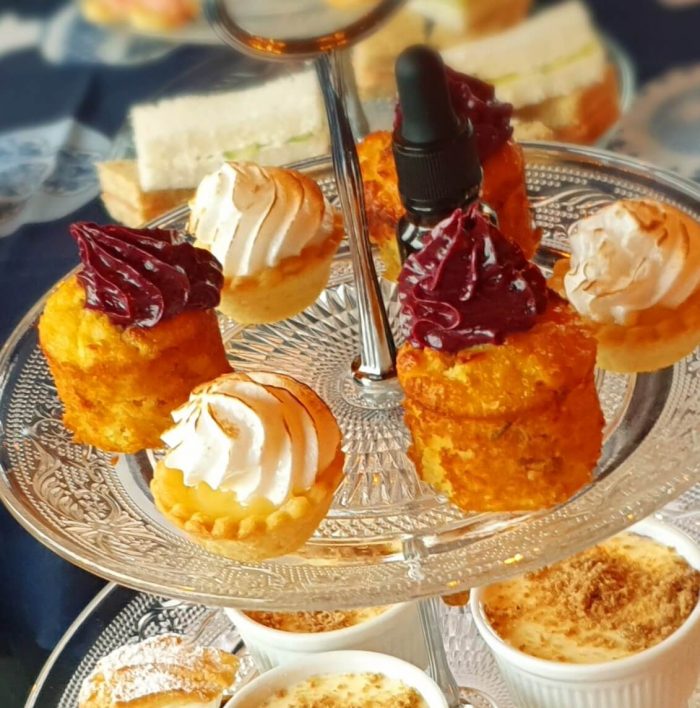 World Gin Awards
In addition to the top accolade for visitor attraction, Shed 1 Gin also claimed a silver award in the 'Flavoured Gin' category. This is for its limited edition Festive Bramble Gin Elixir. If that wasn't enough, they also scooped a bronze award in the 'Signature Botanical' category. Fancy Frolic Gin is a vibrant, well balanced gin with lots of fresh lime character. The gins were blind tasted by a judging panel made up of independent spirits experts from seven different countries.
Anita Ujszaszi, awards director of the World Gin Awards, said: "We received an incredible number of entries with around 950 products submitted and the quality has been outstanding across the board. Thank you to all the producers
who entered and delighted us with their gins, and congratulations to our World's Best.
To find out more about our Visitor Attraction and the experiences we host, please click the link here.