Welcome to Shed 1 Gin! Established in a garden shed in October, 2016, in the market town of Ulverston, on the outskirts of the English Lake District. We're husband and wife team, Andy & Zoe Arnold-Bennett who produce award winning, small batch, big flavour gins.  We're Cumbria's, and possibly England's, smallest gin distillery!
Just 10 months after we launched, in August 2017, we received a Great Taste 2 star (Outstanding) Award for Cuckold's Revenge. Shed Loads of Love was awarded a 1-star (Simply Delicious) Great Taste in 2018. In 2019 we won a Cumbria Family Business Award.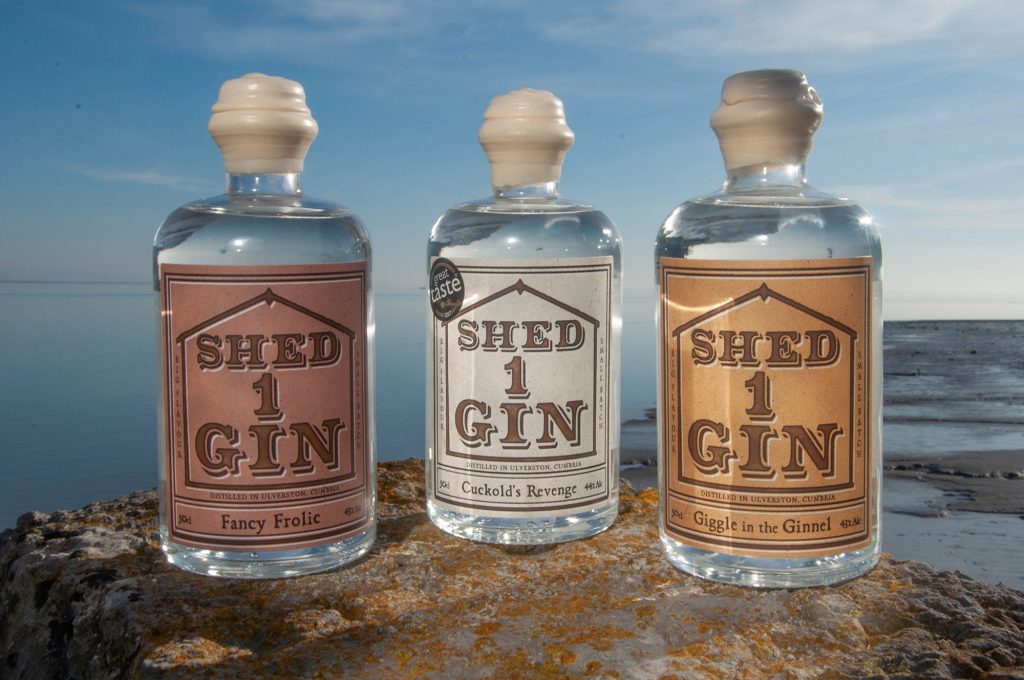 The world of gin is a wonderful place, inhabited by lovely people with fine spirits. Who wouldn't want to be part of that?
​Having travelled the world and sampled the wonderful and weird that it has to offer, there's nothing that quenches the thirst like a good gin and tonic.
​However, to make your own. To mix the botanicals to produce your own signature flavour. To use the magic of alchemy to create gin nectar from natural ingredients. What a thrill!
We have some great news! Later this year we'll be moving to a bigger shed and that means we'll have space for a visitor center. We'd love to show you around when you're here. There will be gin tastings, gin afternoon teas and you'll even be able to enjoy making your own gin!"