National Launch of Limited Edition Ulverston Gin
As of Friday, September 23rd, our very special, limited edition, Ulverston Gin is available nationwide through our online shop.
Since we launched locally, we have sold about a third of the 300 bottles available. With the national launch of limited edition Ulverston Gin, we're now able to share our latest creation with you, wherever you live in the UK. Postage is free with 2nd class, or we can send via 1st class for an additional fee.
Reviews from our Local Launch
The feedback for Ulverston has been great.
"Yet another exciting new gin, full of wonderful local flavours from the surrounding countryside. Congratulations!"
"Smooth, beautiful design, a bit too easy to drink! A-MAZE-GIN! Thank you."
"The subtle botanicals enhance the gin to a beautiful finish. Fabulous concept and package-such skill and artistry."
"Just love both the design and taste. V. clever indeed. Will study, learn and enjoy. Congratulations all involved."
Review from Paul Jackson, Founder of The Gin Guide
"Ulverston Gin brings together herbal, herbaceous and floral notes in a showcase of local Cumbrian botanicals that is flavoursome, skilfully balanced and has a charming sense of provenance. The fresh herbal notes intertwine with the savoury herbaceous notes, while the floral botanicals have presence but without being overbearing. It is a gin that has been a labour of love for Andy & Zoe and this really shows in the finished product - a gin that Ulverston can be very proud of."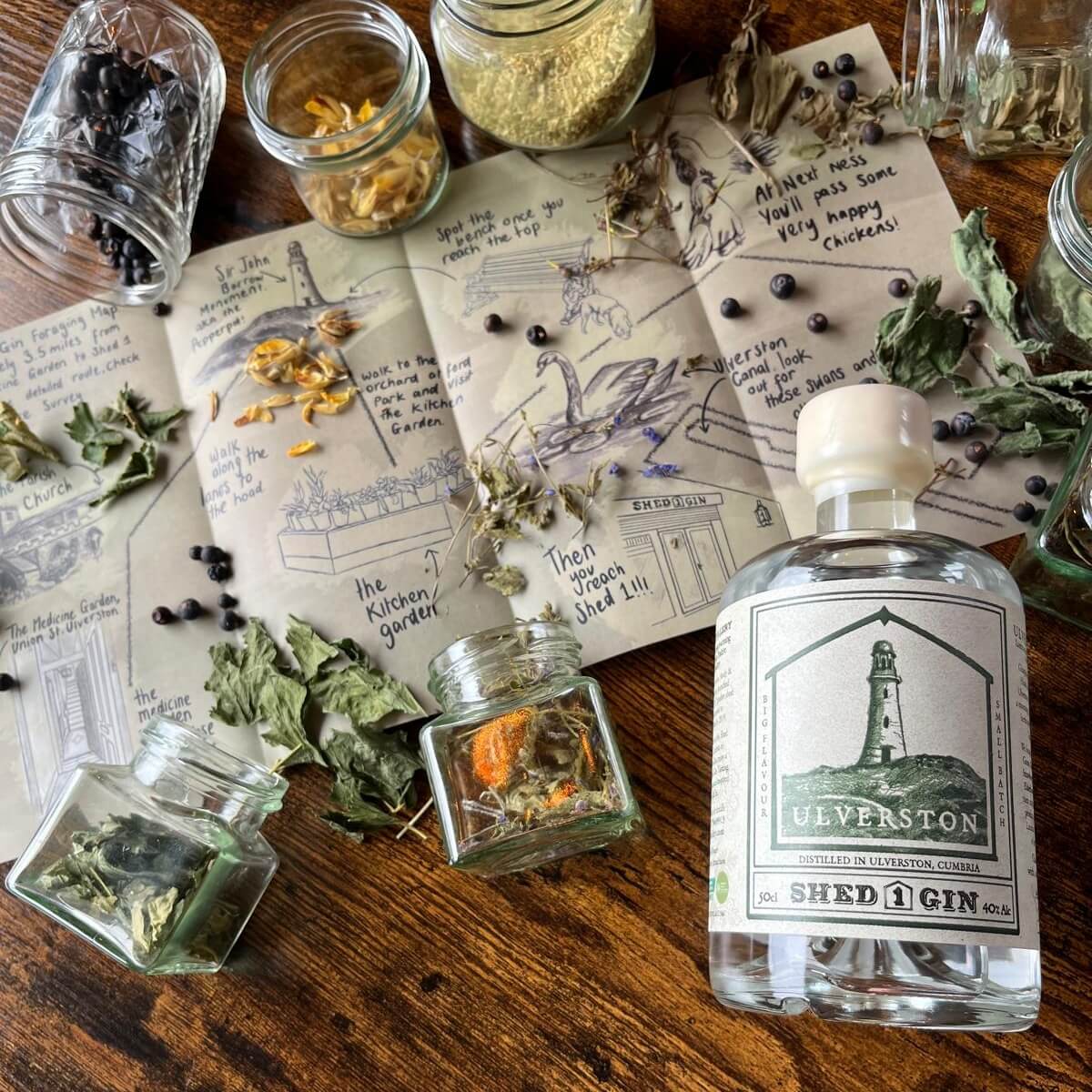 Link to Purchase
You can purchase Ulverston gin directly from the Old Calf Shed in Ulverston, or order from our online shop.
The Full Story
For all the details about this project, the botanicals we used, and the people and groups involved, please click here.