50 years ago, on the 16th July, 1969, at 8.32am EST Apollo 11 blasted in to space. Its mission was to perform a manned lunar landing (land on the moon and have a nosey around). Any way you look at it, it was pretty impressive.
In honour of this great feat, we recreated this momentous occasion with gin and posted on Facebook, Twitter, Instagram and LinkedIn over 6 days. You can read the full story below, which includes some additions.
Day 1
Activate main engine hydrogen burnoff system...5..4..3..2..1...WE HAVE LIFT OFF! ????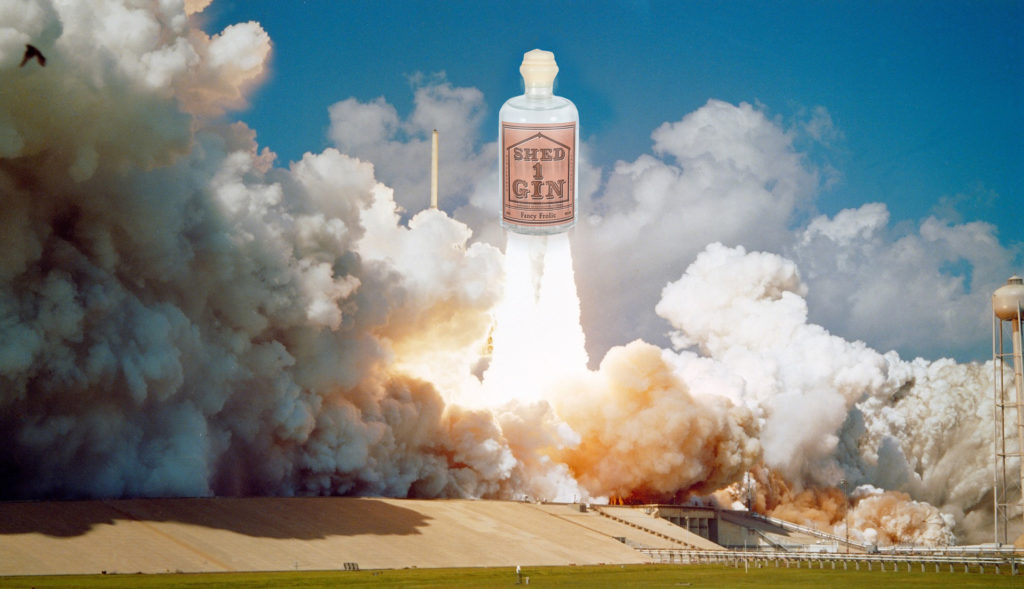 Day 2
All going well and on target for Moon Landing on Saturday. So, decided to go for a bit of a space walk. There were some amazing views.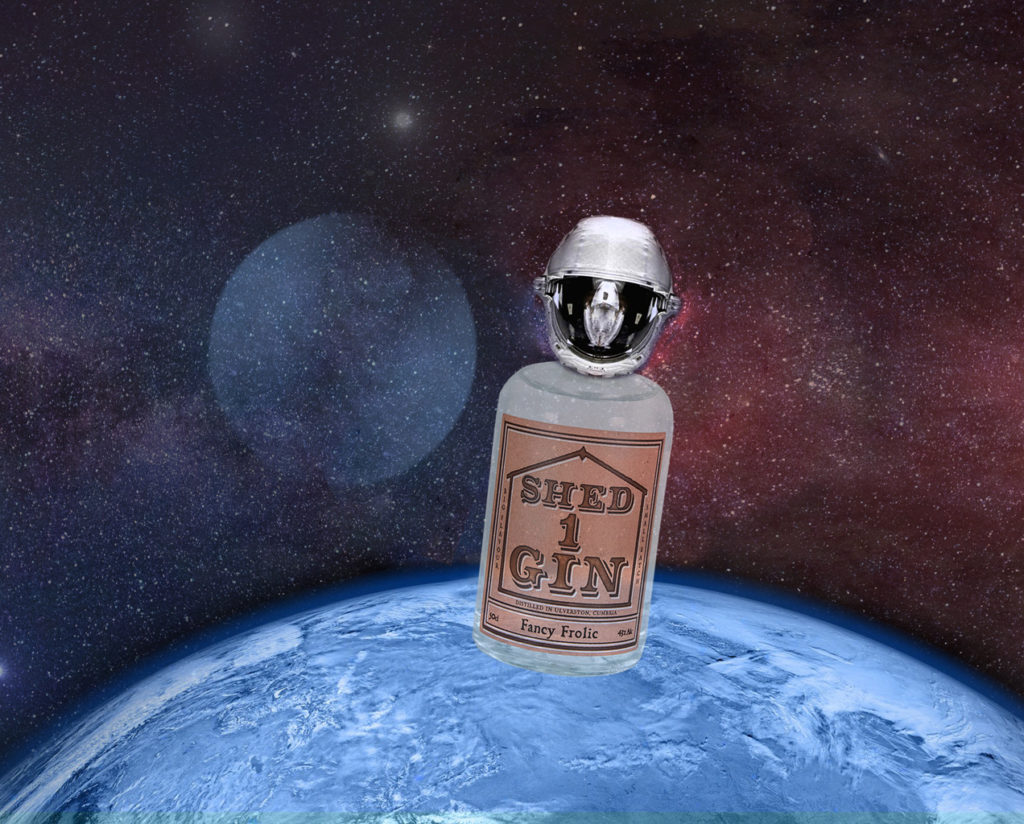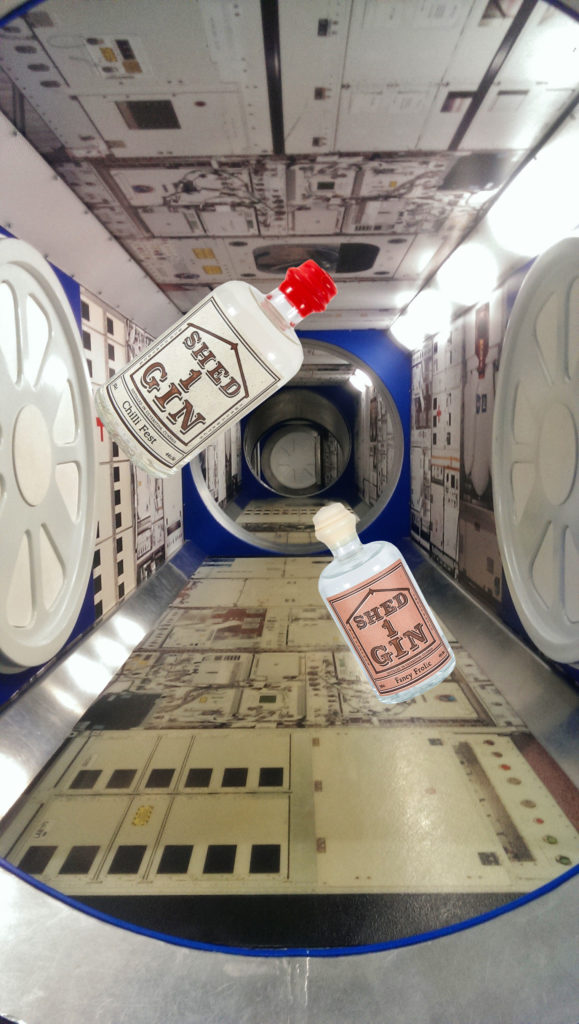 Day 3
After Fancy Frolic's space walk, it was back to lunar module for a bit of zero gravity shenanigans with Chilli Fest. They came over all Tim Peake!
Day 4
Experts say that no human-made object on Earth can be seen from Space; however, look what was espied from our rocket!
Day 5
Who'd have thought it was possible for not just one, or two, but SIX Cumbrian Gins to land on the Moon. It was a pretty smooth ride and it was time to enjoy this incredible, achievement. "One small step for man, one giant leap for GIN!"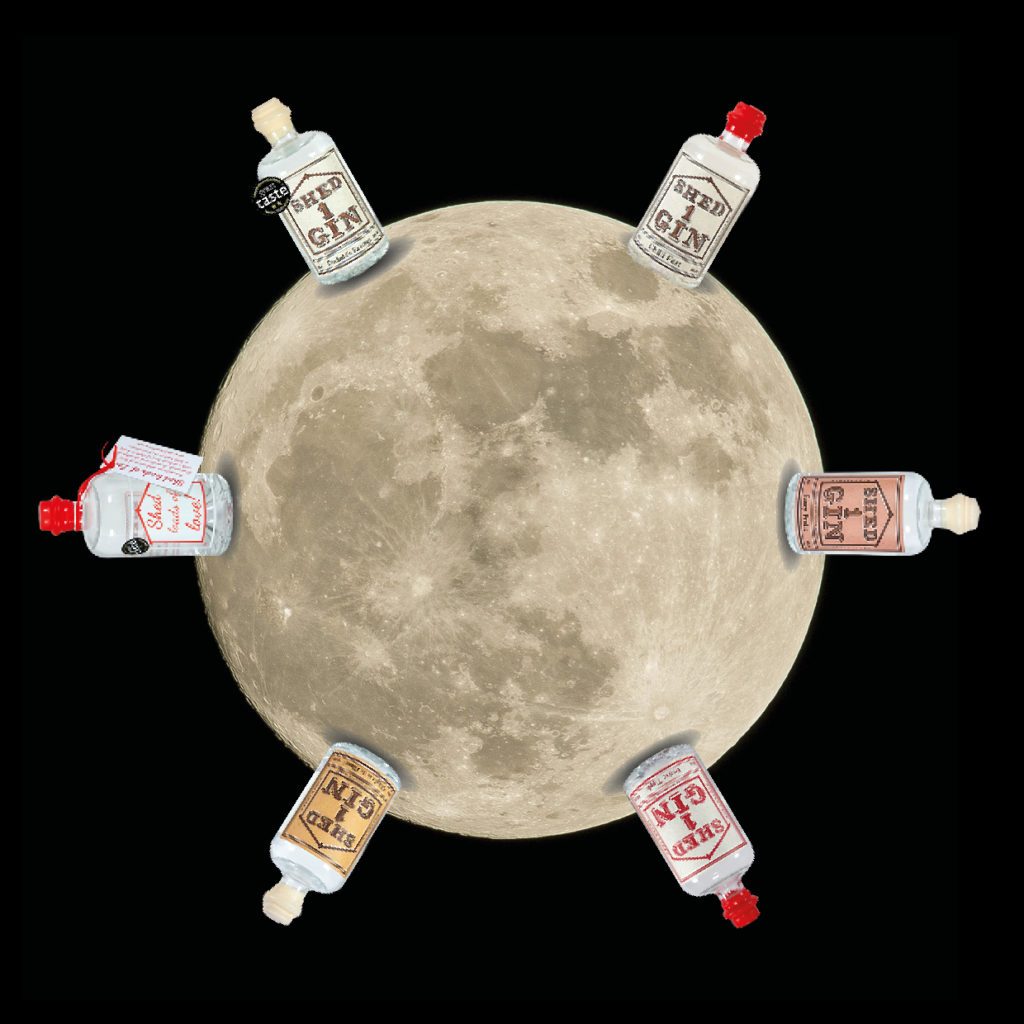 Unbeknownst to everyone, they were not alone. While enjoying the atmosphere, Fancy Frolic didn't notice a strange ship in the sky. Suddenly there was a bright light and FF felt herself being lifted up, and up and up...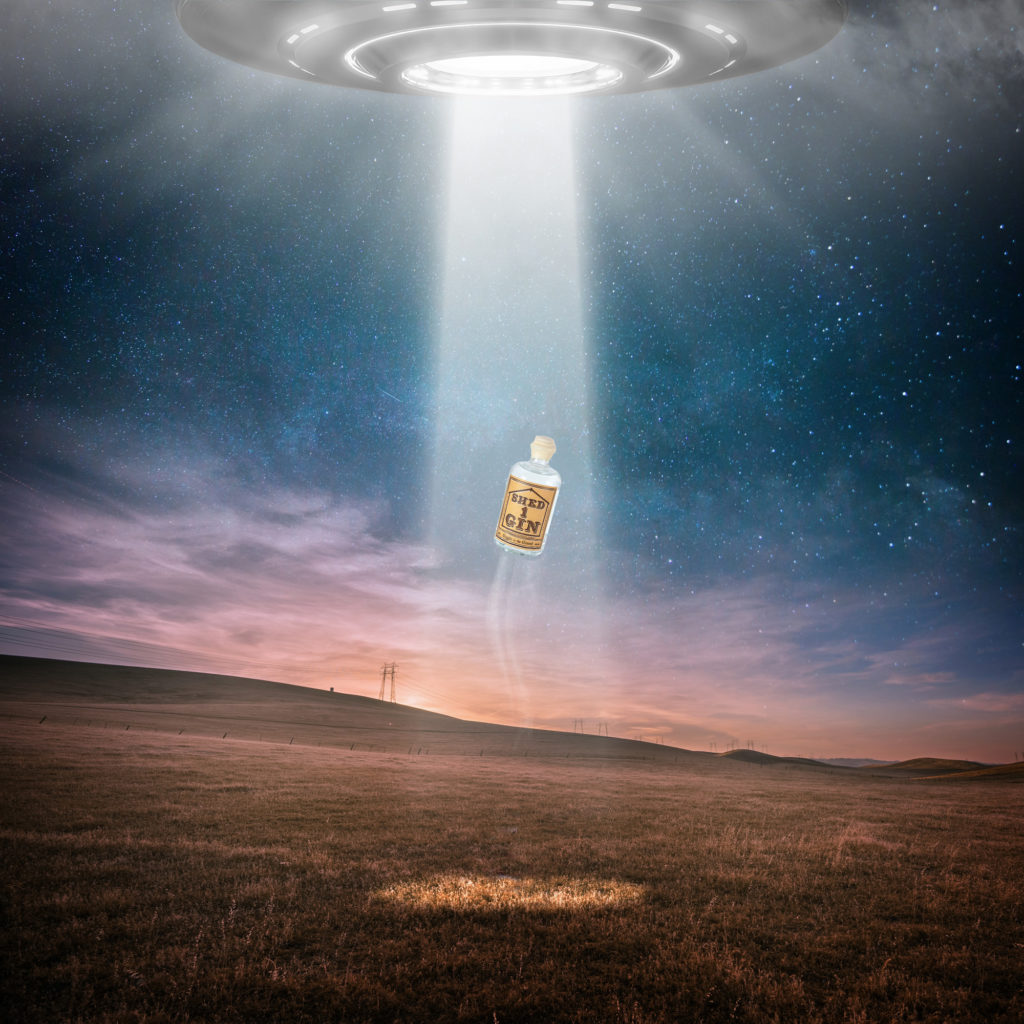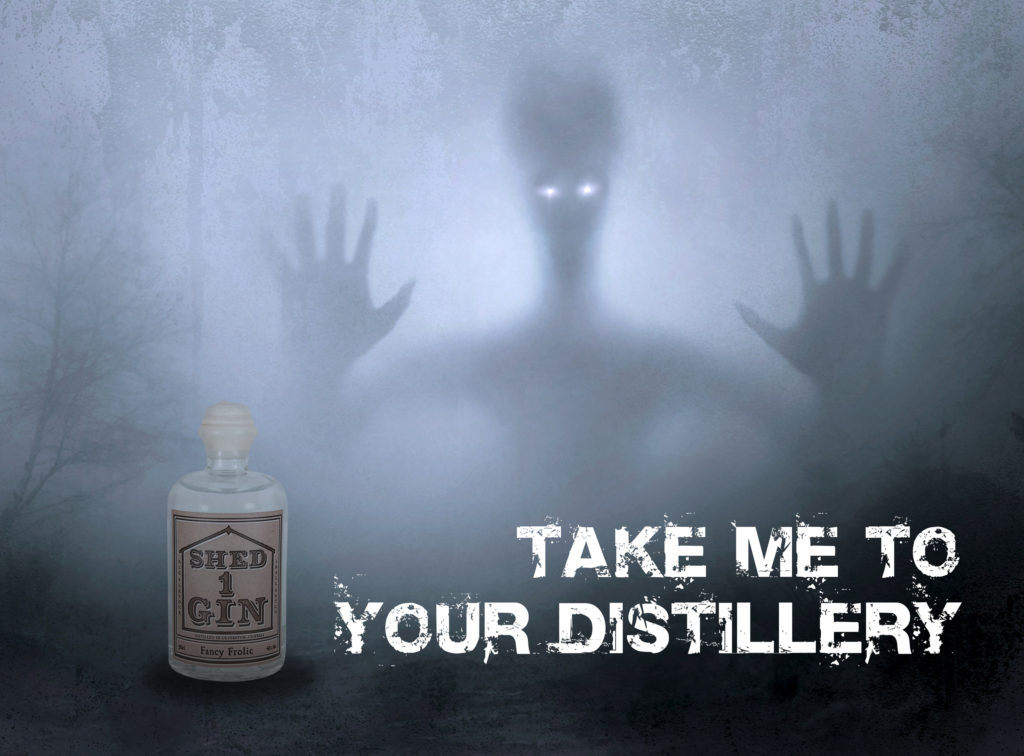 She remained calm, even when a curious looking being came into view. They stared at each other for awhile before the alien (a real, live one) uttered the following words, "Take me to your distillery". After a quick chat, Alan, for that was the alien's name, explained that he and his friends had heard about the awards* Shed 1 had received and were finalists for and wanted a bit of advice. Their own gin was lifeless and bland and they wanted to know how to tszuj it up. So, FF swore him to secrecy & gave him some tips. Alan then telepathically wrote down the BACs details for Shed 1 Distillery and promised to send the appropriate consultancy fee (within 15 days). In a flash, FF found herself back where she was before the spacecraft abducted her. Curiously though, none of the others had noticed her absence and when she looked at her watch, time had not moved on. Being a bold and relaxed type of spirit, she shrugged it off and got on with Moon walking!
Day 6
Well, it's all very well getting up there, but you've still got to get down. Fancy Frolic, Cuckold's Revenge and the rest of the gin-crew made it back home safely. We gave them the evening to recover, then it was right back to more gin making. Well done Everyone and Cheers!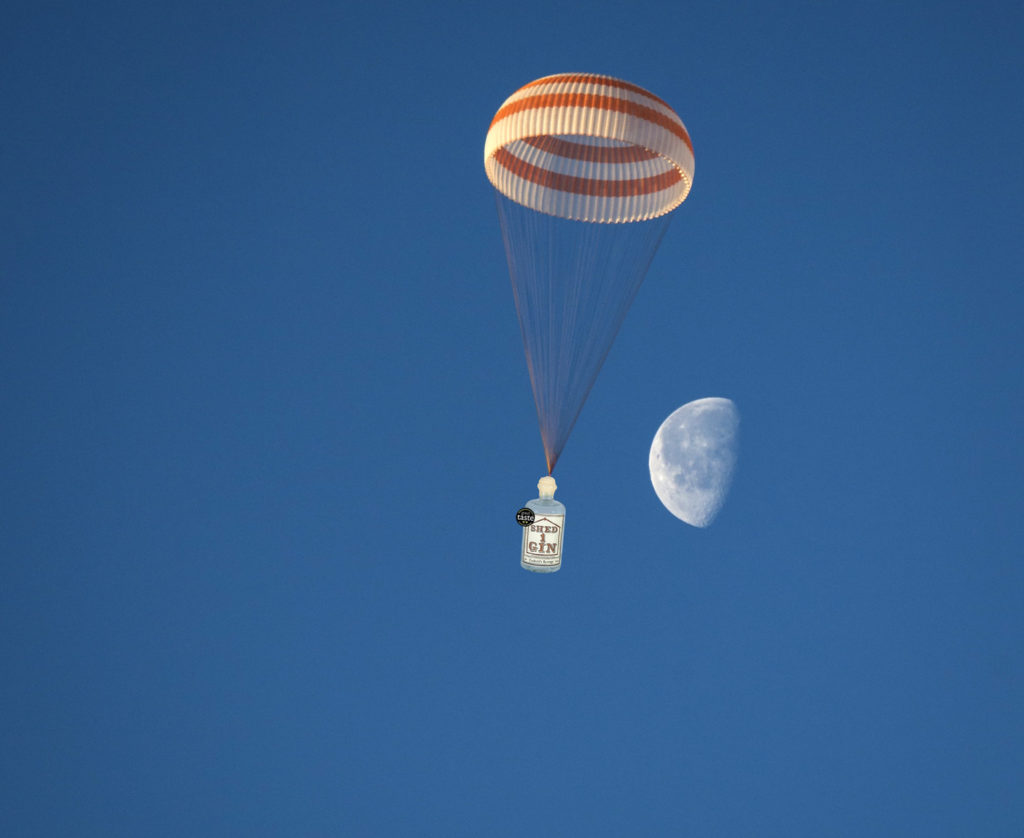 Thank you to Russ at Pixel Tweaks Publications for help with the images.
*Great Taste Awards (1 star and 2 star)/Cumbria Family Business Award/Rural Business Award Finalist/EVA Awards Finalist/