We had a great day at The Shed with the return of our Afternoon G&Teas gin experience
The gin experience begins with a welcome gin and a short Distillery Tour. Then you can relax in our stylish bar and enjoy our botanical-inspired Afternoon G&Tea.
Taking inspiration from the botanicals we use in our gin, we've created sweet treats that include elements of those flavours. The scones have a juniper glaze brushed across the top and our choux buns include a chocolate mousse with orange and cardamom which are both found in our Cuckold's Revenge Gin.
You can find more information about this gin experience and all our others plus how to book here. Afternoon G&Tea is available to book on Saturdays, and we have limited availability on other days for groups.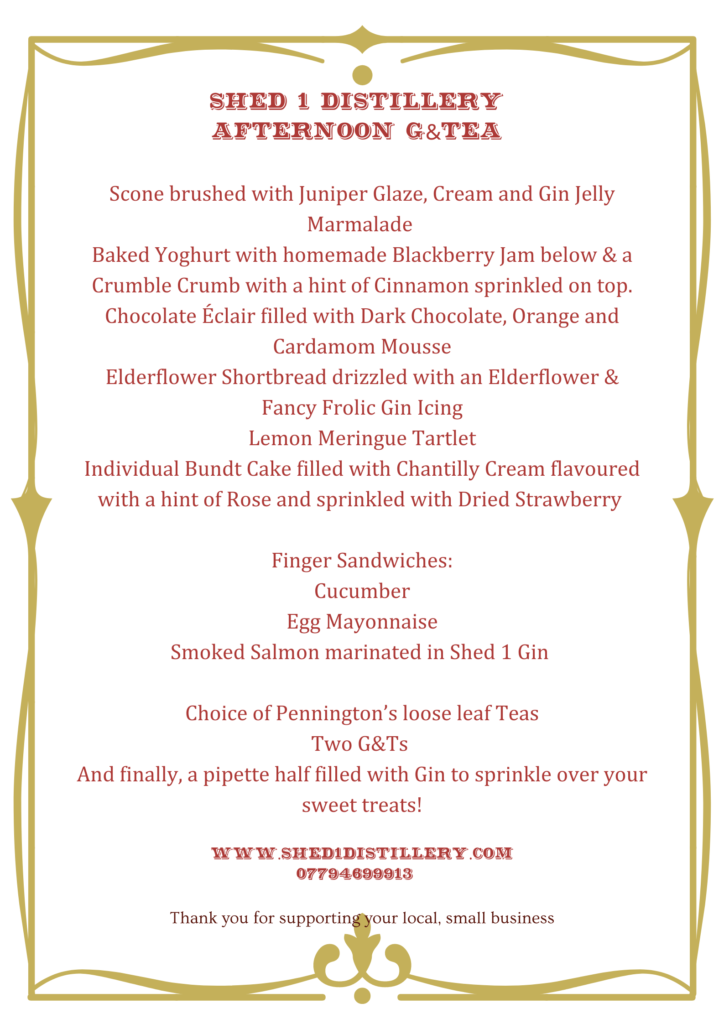 We're looking forward to hosting you and enjoying many more Gin and Giggles here in The Shed.