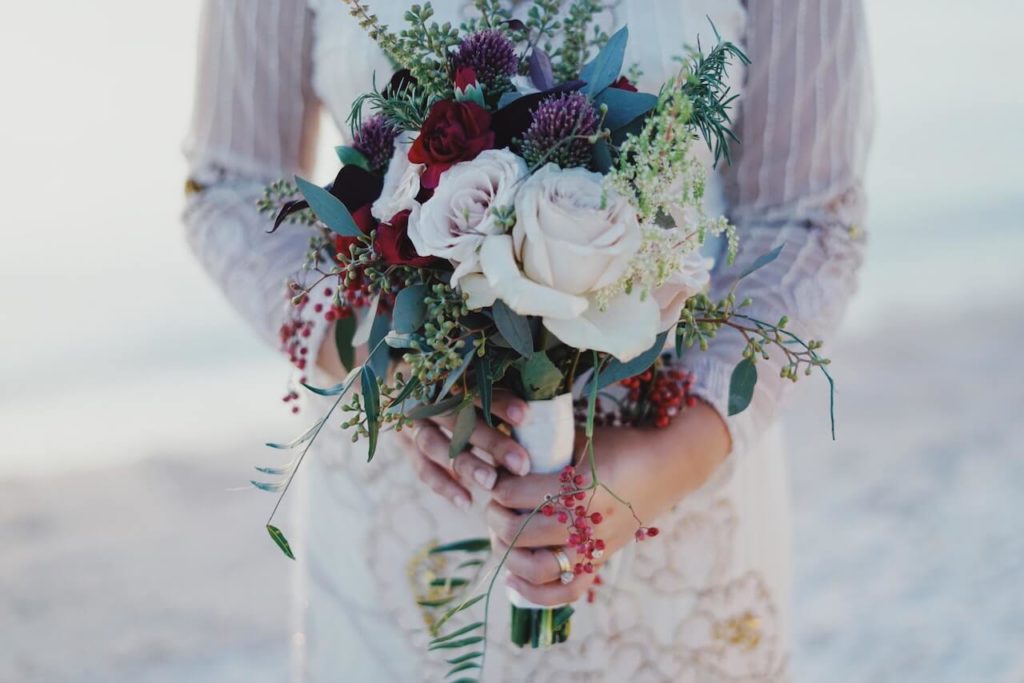 Finding a unique wedding reception venue can be a challenge. We all know the typical wedding venues - hotel ballrooms, country clubs, and banquet halls. But if you're looking for something different, Shed One might just be the perfect choice for you.
One of the biggest advantages of choosing Shed One as your wedding reception venue is its affordability. Venue hire starts from under £1,000, which is a steal compared to many other wedding venues. And just because it's affordable doesn't mean it's low quality - the distillery is a beautiful space that can be decorated to your liking.
Another benefit of Shed One is that it's a non-traditional wedding reception venue. If you're looking for something a little bit different, this is the perfect place for you. You won't find stuffy ballrooms or dated decor here - instead, you'll get a unique and memorable experience that your guests will be talking about for years to come.
Gin Elopements start from under £400.00. If you want to make it a day just for you, we can be your witnesses. Other guests, up to 6, can also be accommodated.
Specialising in Gin Elopements
Shed One is a small-batch gin distillery located in Ulverston, Cumbria. They specialize in gin elopements, which means you can tie the knot and then make your own gin all in the same place. How cool is that?
The distillery is housed in The Old Calf Shed, which has been converted into a beautiful and intimate space perfect for small weddings. The interior glows from the copper pipework and stylish lighting. Bespoke linen bunting is hung up for special occasions. The view takes in Ulverston's iconic Hoad and Pepperpot. A perfect combination of style and comfort.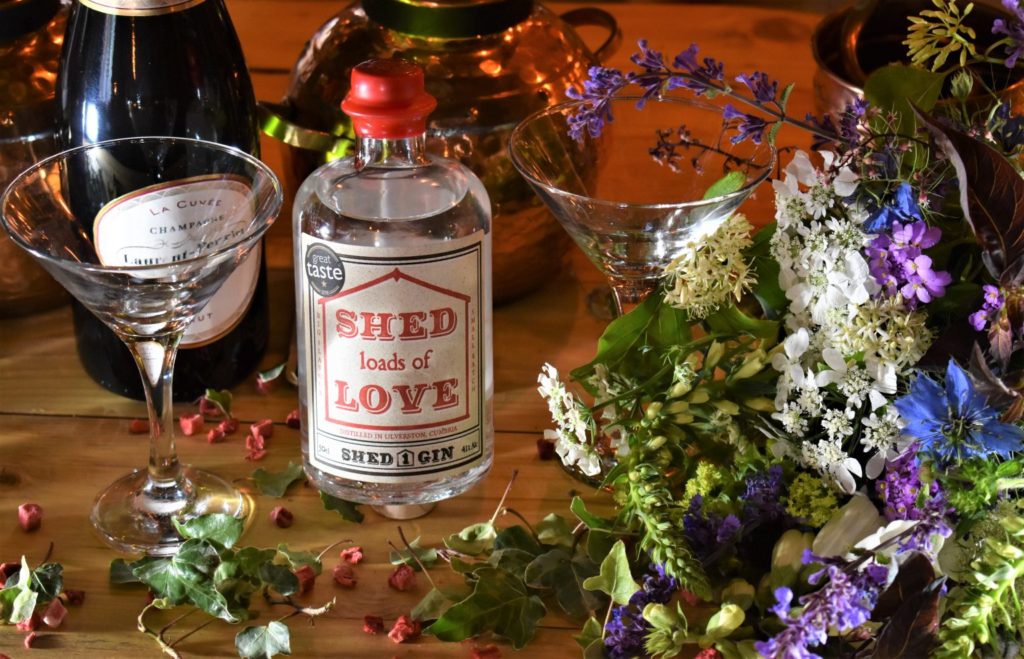 Make Your Own Gin for Your Wedding Day
Got your venue booked? What about drinks?
At Shed One you can make your own gin for your wedding day. The distillery offers a gin-making experience where you are guided by Andy & Zoe, owners and distillers, to create a personalised gin that reflects your tastes and preferences.
Imagine serving your guests a signature cocktail made with your very own gin - it's a unique touch that will make your wedding day even more special. And even if you're not a big gin drinker, the experience of creating your own spirit is sure to be a fun and memorable one.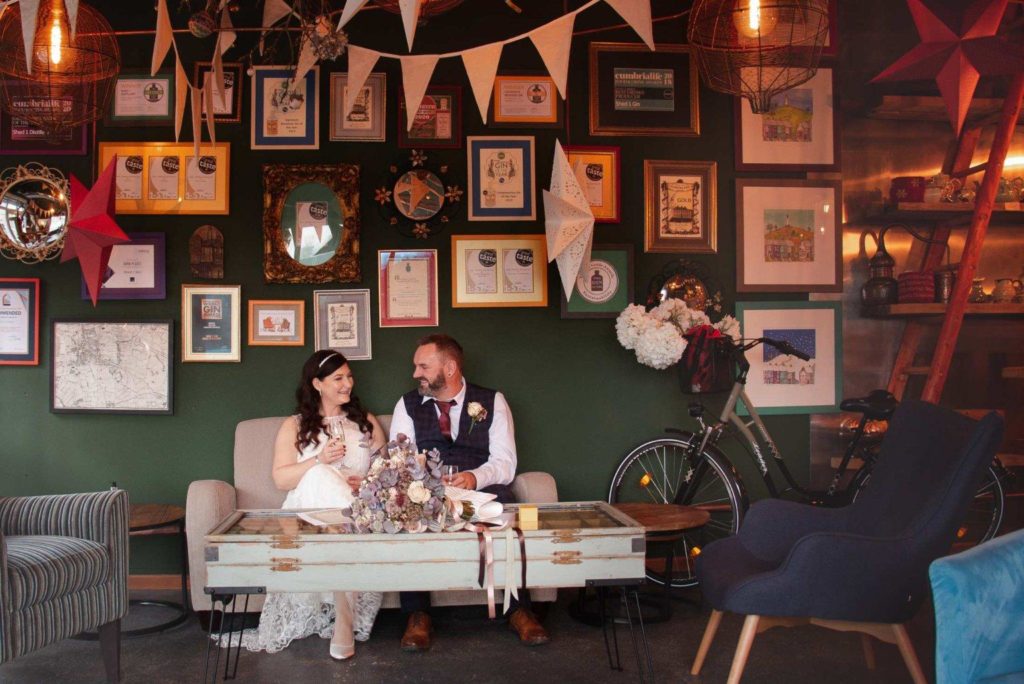 Shed One is a Perfect Venue
Unique, affordable, and a non-traditional wedding reception venue, Shed One is the perfect choice for you. With their beautiful space, gin-making experience, and affordable prices, you can have the wedding of your dreams without breaking the bank.
So why not get in touch with Shed One today to book a visit? Whether you're planning an intimate elopement or a larger wedding celebration (up to 30), they'll work with you to create a magical and unforgettable experience that you and your guests will cherish for years to come.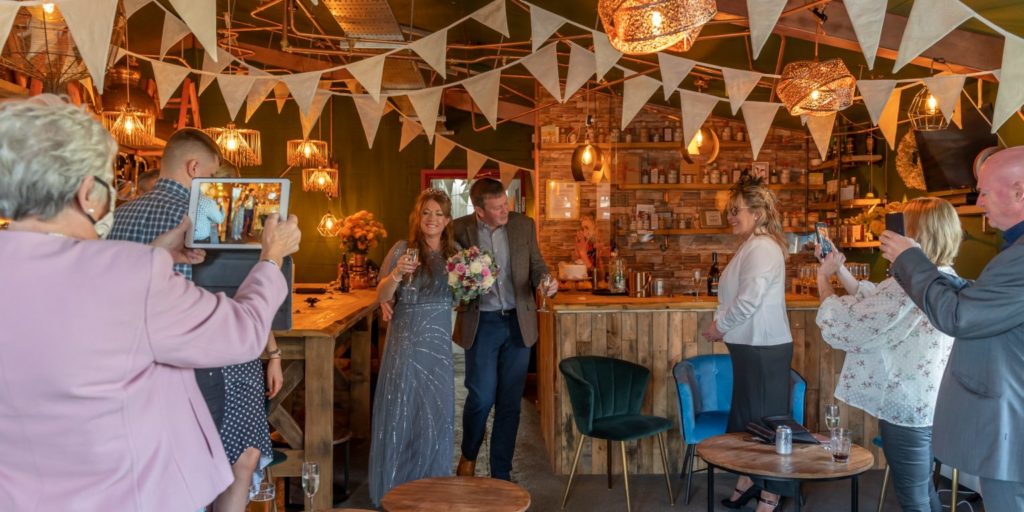 Other Fun Ideas at Shed One
Afternoon G&Tea: Shed One offers a botanical-inspired afternoon tea that includes finger sandwiches, scones, and botanical-infused treats.
Gin-Making Experience: Even if you're not getting married, the gin-making experience at Shed One is a fun activity to do with friends or family.
Distillery Tour & Gin Tasting: Shed One offers tours and tastings where you can sample their award-winning gins and learn about the distilling process.