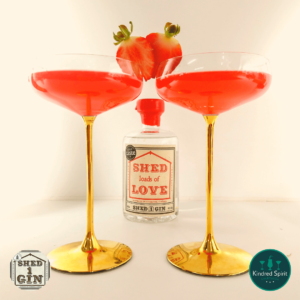 We love collaborating with other small businesses and when it comes to cocktails there is only one person we go to. So, to create the perfect Valentine's Cocktail we asked Tom at Kindred Spirit Cocktails for help. He created our Festive Tipple Breakfast Martini incorporating both our Festive Tipple Gin and Cuckold's Revenge Gin Jelly Marmalade for The Grand Opening of The Old Calf Shed in 2019. It went down a storm!
Our latest collaboration showcases Shed Loads of Love Gin. Full of floral and strawberry notes with a hint of chilli, it won a Great Taste Award and the judges described it as: Lavender florals are apparent on the nose along with strawberry. Buoyancy of fruit and flowers is followed by a pleasant wave of chilli, plus the gin botanicals sitting deep. Tonic opens up the strawberry and florals even further. Perfect for your Valentine any time of the year.
Lockdown's been difficult for everyone, but we've been very grateful for all the support we have from our customers. We're looking forward to welcoming the public back to The Shed when it's safe. We're also excited to have more Weddings at The Shed and we think this cocktail will be perfect for the couples and their guests!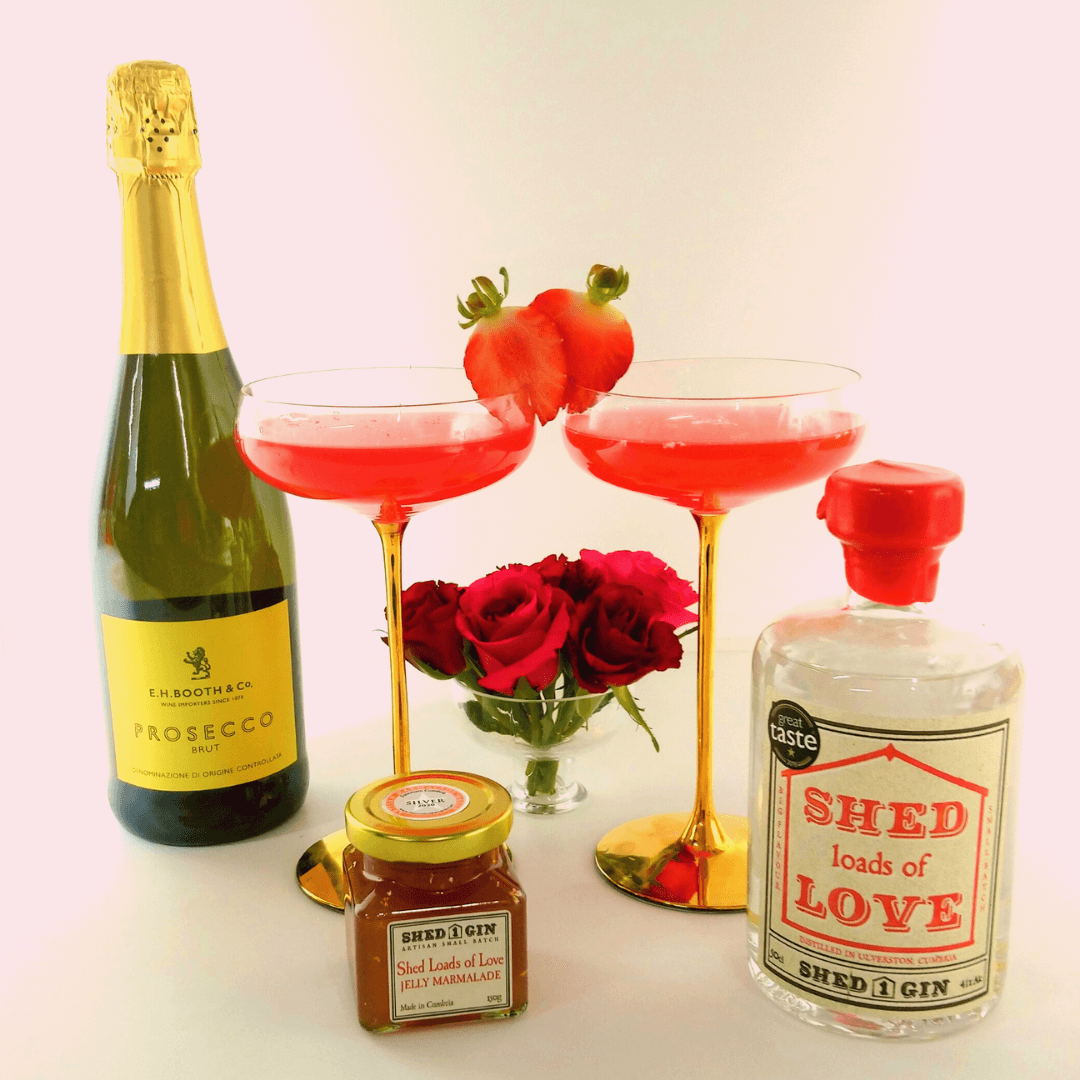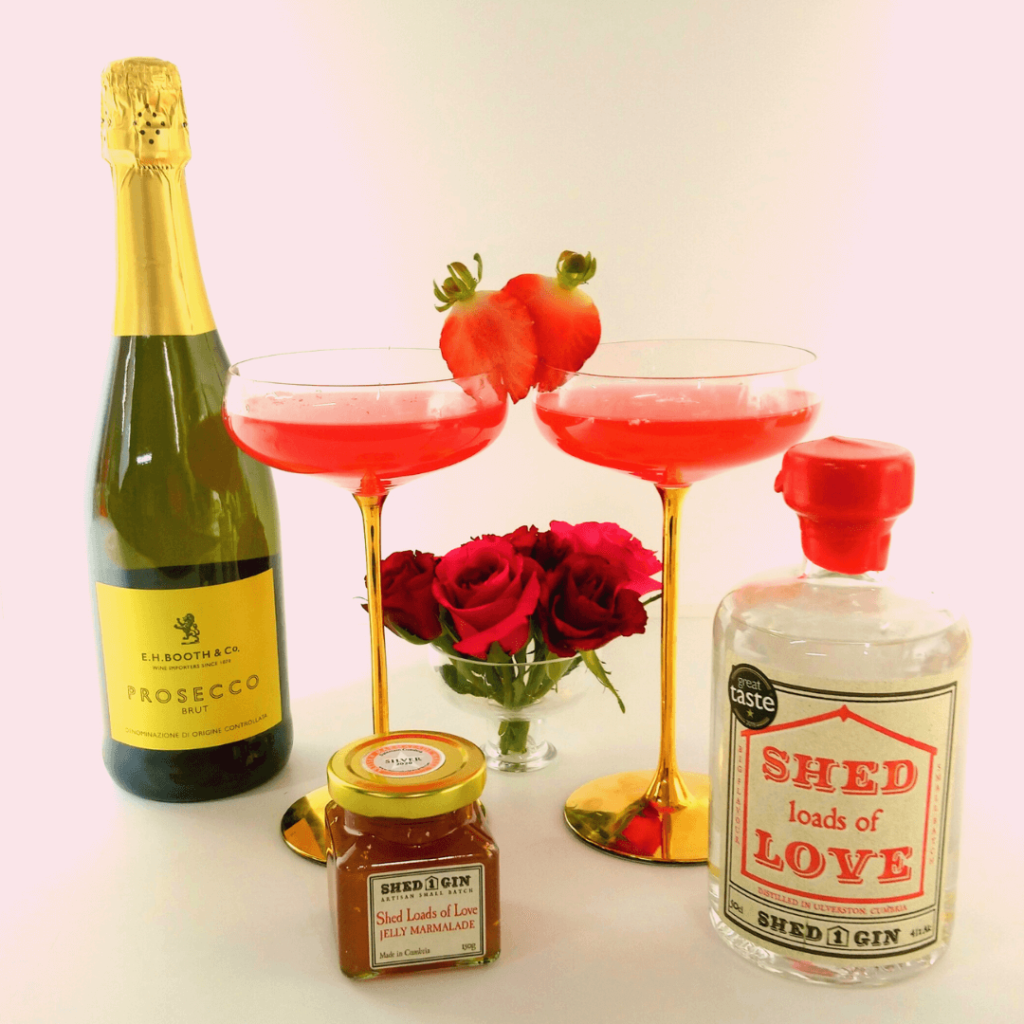 Shed 1 Valentini
50 ml Shed Loads of Love Gin 
4 Fresh Strawberries
5 Black Peppercorns
10 ml Sugar Syrup*
1 – 2 drops of rose water
Hull the strawberries and drop into a shaker with the peppercorns.
Muddle until soft.
Add the remaining ingredients.
Fill with ice and shake for a good 20 seconds.
Fine strain into a chilled martini glass and garnish with a strawberry heart.
For a longer drink, strain into 2 champagne flutes and top with Prosecco (we've used Booth's Prosecco Brut. Known as "The Waitrose of the North"…but better!), or into a tall glass full of ice and top with a crisp Tonic or simply Soda.
*2:1 sugar and water. Heat until sugar dissolves. Let cool, bottle, and store in the fridge.
Happy Valentine's Day!