Exciting news for gin lovers and tourism enthusiasts alike! Shed One, the popular gin distillery in Cumbria, has been announced as a finalist in VisitEngland Awards for Excellence. The national finals will see the distillery compete for the bronze, silver, or gold prize in their category. Shed One's success follows their recent win of Cumbria's Visitor Experience of the Year award, cementing their position as a top contender in the tourism industry.
The finals will take place on June 7th, at Warner Brothers Studio, London.
Gins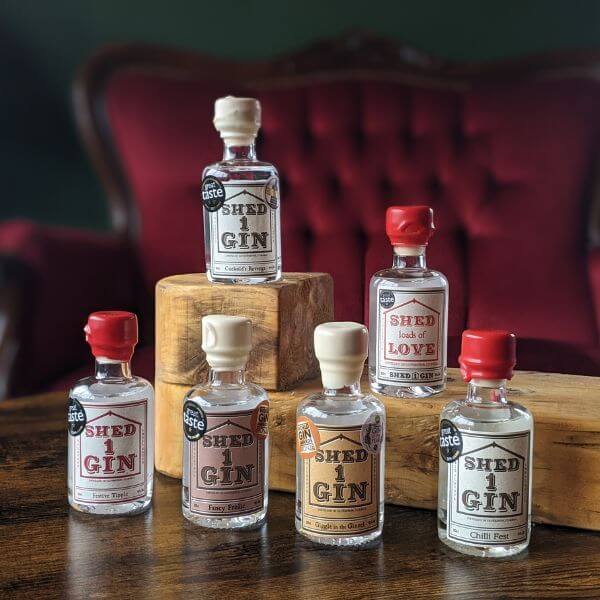 At the heart of Shed One is our fantastic range of gin, which is crafted to perfection, making it a favourite among gin enthusiasts. The range include contemporary London Dry Cuckold's Revenge, Fancy Frolic, Giggle in the Ginnel. If you're into spice, fruit, floral or something more traditional, Shed One has a gin for you. Crafted by us, the owners and distillers Andy & Zoe. We are ably assisted by our team-Lindsay, Gin Elf; Thea, Botanical Pixie, and the newest Shedder, Greg, aka Juniper Sprite! We also create bespoke, artisan gins for special occasions, company milestones and business own label. Watch out for a very special gin launching in June; a collaboration with a Masterchef Champion.
Experiences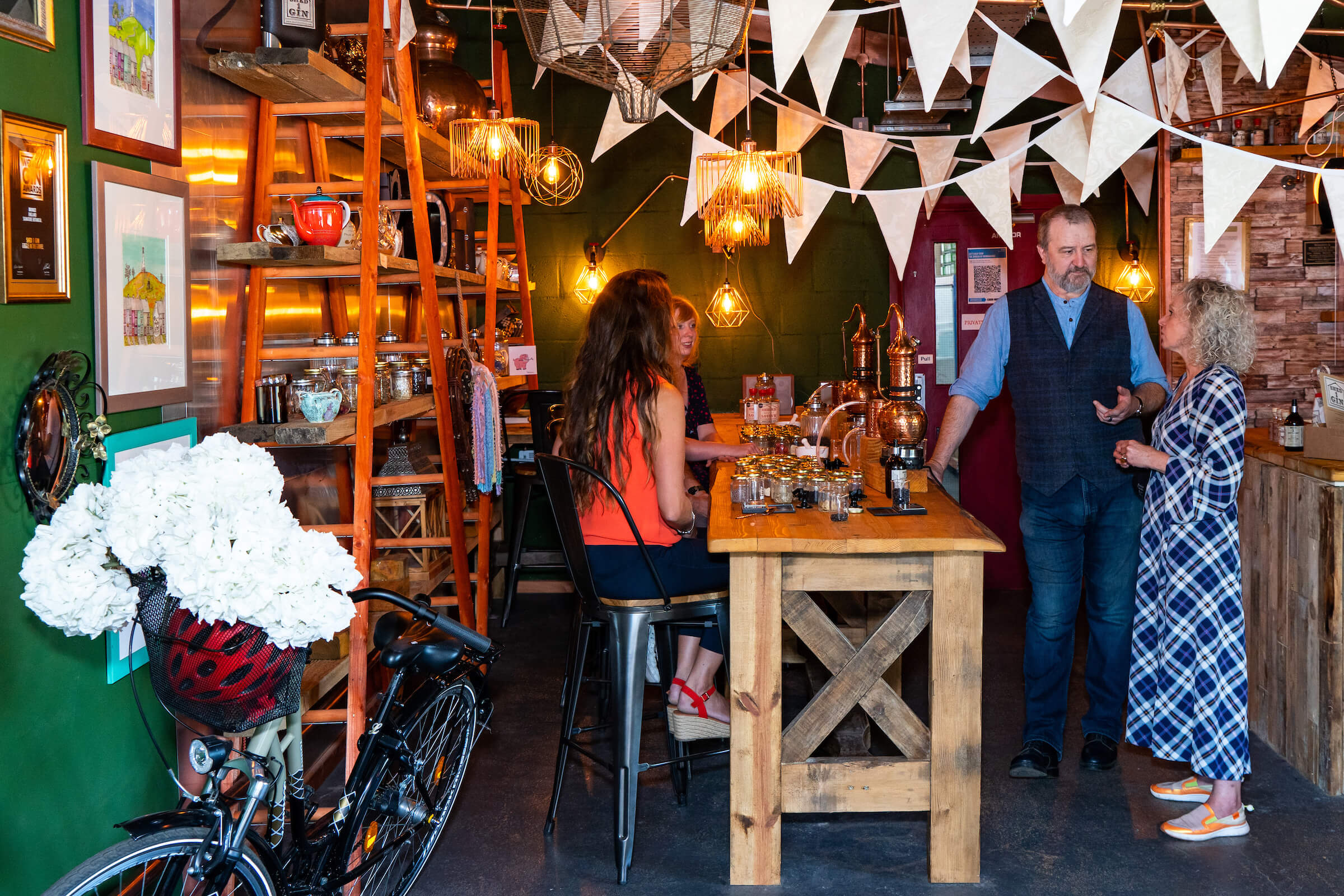 This isn't just any gin distillery, however. Shed One offers a range of gin experiences, including the popular Make Your Own Gin workshop, botanical-inspired Afternoon G&Tea, and informative Distillery Tours and Gin Tastings. We've also made sure our facilities are accessible to all visitors. We have wheelchair access throughout and hands-on tours for visually-impaired guests. Groups are kept small so every guest can relax and feel free to ask questions and be involved. After visits from a Mystery Shopper, Shed One won Cumbria Tourism's Experience of the Year. It's due to this award that we were put forward to VisitEngland Awards for Excellence.
Feedback
"It's no surprise that Shed One has made it this far in the VisitEngland Awards for Excellence. Their commitment to quality and innovation is evident in every aspect of their business. From their handcrafted gin to their exceptional customer service, they've truly earned their place among the best of the best. Congratulations to Shed One and the other seven Cumbrian finalists for making it this far."
To find out more about all the finalists, including the SEVEN Cumbrian businesses, go to VisitEngland Awards for Excellence website.