Afternoon G&Tea At The Shed
£28.00
We host Afternoon G&Teas at The Shed on Saturdays. You can book and purchase for a particular date, or buy vouchers and contact us.
We have limited availability for groups wanting to book a different day to those posted. Please contact us to discuss. 07794699913.
Distillery Tour followed by a Botanical-inspired Afternoon G&Tea at the Shed.
Start off with a Welcome G&T followed by a chat in the distillery where we'll talk about about gin and how we produce it.
After that, settle down in our Visitor Space with botanical-inspired sweet treats: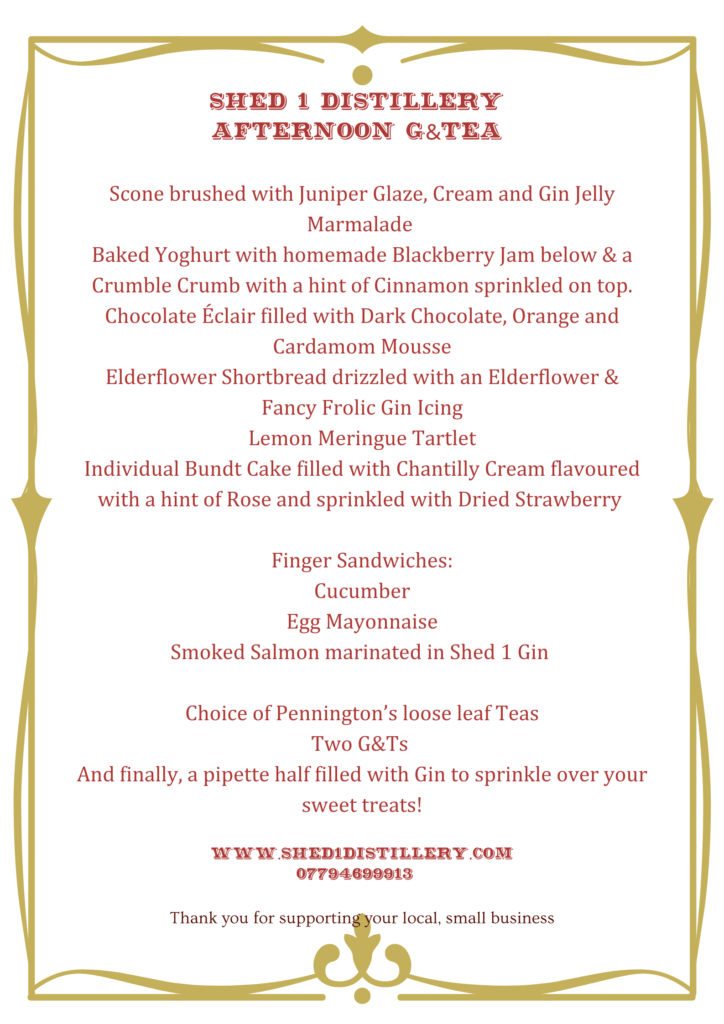 A 10% discount is included on any purchase made during your visit.
This experience lasts for a maximum of two hours.
Menu subject to change depending on time of year.
*Please be advised that our Afternoon G&Tea contains milk, eggs, gluten & fish. Ingredients may have come into contact with peanuts and tree nuts.
**Although we can substitute elements, some cross contamination may occur.
Ts&Cs apply